With 2017 come and gone, there's no better time than now to turn over a new leaf. The beginning of a new year brings new possibilities, and we make resolutions that we hope will stick over the next 365 days. Whether you're hoping to hit the gym more frequently this year, or pledging to devote more time to family and friends, try incorporating nature into your resolutions. By putting more green into your step in 2018, you are not only benefiting the planet, you're boosting your own well-being.
Here are 10 ways to incorporate nature into your 2018.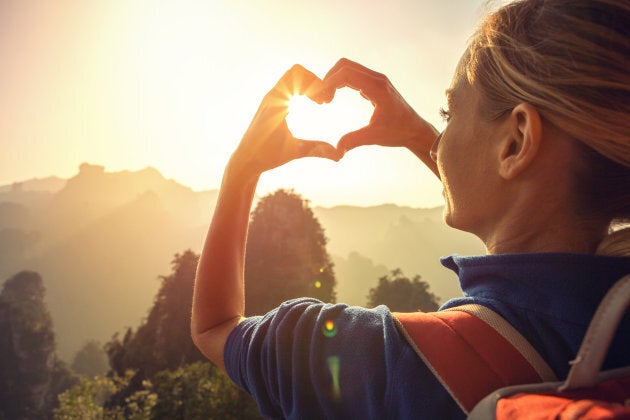 Search for signs of life
In the winter, everything and anything in nature is typically concealed under blankets of snow — but that doesn't mean you can't see evidence of wildlife. If you look closely, you're often able to spot mammal tracks imprinted into the snow.
Reduce your plastic consumption
Strap on a pair of Canadian boots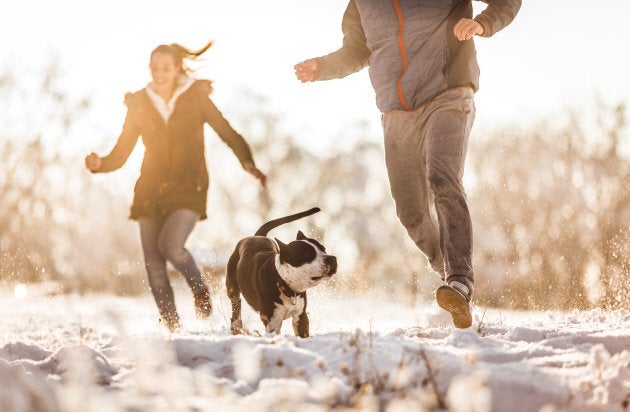 Keep your wardrobe green
With the rise of fast fashion, it's easy to get lured into the trendy, cheap clothing found in malls across Canada. The clothing industry has made a significant impact on the planet as the planet's second-largest polluting industry, after the oil industry. Research where and how an item is made before you buy; you might be surprised to learn the impact that a pair of jeans can have.
Seek out "cheep" thrills
Birdwatching is one of the easiest hobbies to get into. You only need reasonably good eyesight and a pair of binoculars, and it can be done outdoors or indoors. There are many apps and guides available for beginners to pros, and local birdwatching or naturalist groups make sharing your observations or asking questions easy. Discover the joy in watching birds of all sizes and shapes being, well, birds, in their natural habitats this year!
Camp in a winter wonderland
If you think camping is just for the summer or fall, think again. With the right gear and clothing, camping can soon become your favourite year-round activity. There are three most important things to remember while winter camping: stay hydrated, stay warm and dry, and be prepared to deal with sudden weather changes.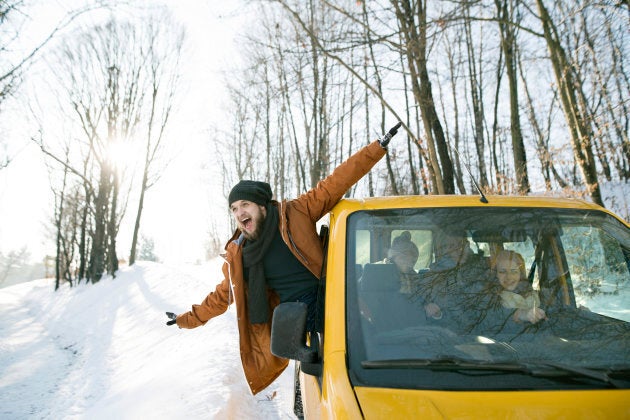 Commit to being well at work
Whether you have a physically demanding job, or one that ties you to a screen and desk, taking steps to incorporate a workplace wellness routine does wonders for your well-being, and it helps to increase job satisfaction, productivity and even reduce stress. Trade your chair for an exercise ball, set reminders to stand a few minutes every hour or round up your colleagues for a lunchtime walk. There are lots of ways to make getting active fun in the office.
Be active in nature
For many, a typical New Year's resolution is to exercise more often. Even though it's now the dead of winter, don't let the frigid temperatures prevent you from going outside and being active, whether it's hiking, skiing, snowboarding, tobogganing or outdoor skating. The NCC has many properties across Canada with spectacular trails that are ideal for winter hiking, including Ontario's Happy Valley Forest, Alberta's Bunchberry Meadows, Saskatchewan's Fairy Hill and Nova Scotia's Gaff Point.
Become a "green" commuter
If you drive your car to work or school, start using public transit, cycle or walk instead. These options are cheaper, less stressful and more environmentally friendly than driving. Walking and cycling are also excellent built-in exercise, and public transit gives you an opportunity to do other things during your commute, such as reading or catching up on work. If you must drive, try carpooling.
Keep nature alive in a digital world
It's hard to rid yourself of all screen time in an increasingly digital world, so if you must be plugged in, why not make the time count? Read up on conservation news, listen to nature-related podcasts and watch documentaries to learn about conservation in Canada.
This post was written by NCC staff and originally appeared on the Nature Conservancy of Canada's blog,Land Lines.
Follow HuffPost Canada Blogs on Facebook