Alan Majchrowicz via Getty Images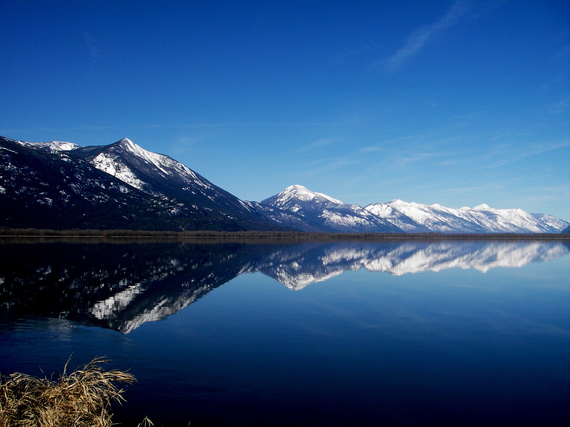 View from Creston Valley Wildlife Management Area, Darkwoods, British Columbia (Photo by M. A. Beaucher)
Our planet is a very different place today than when your grandparents were born. Despite the copious amount of conservation work occurring on a daily basis by citizens, volunteers and environmental groups, biodiversity is continuing to be lost in Canada. In order to restore the Earth's "factory settings," which provide habitat for species and critical ecosystem services to Canadians, organizations such as the
Nature Conservancy of Canada
(NCC) are constantly finding more ways to conserve and restore our lands and waters for the long term. As a result of working with private landowners and many partners, NCC has helped protect 2.8 million acres (more than 1.1 million hectares) in important forests, wetlands, grasslands and coastal areas across Canada through private land conservation. The lands are being maintained for today and in perpetuity, connecting Canadians with nature and creating a legacy for our children and grandchildren. Together, we have made great strides towards protecting our country's incredible natural spaces. This Environment Week, and throughout the year, NCC is urging people to stay connected to the outdoors and visit some of the most treasured areas in our country. The conservation of our natural spaces safeguards the air we breathe and the water we drink. Our well-being, and the well-being of our children and grandchildren, depends on nature.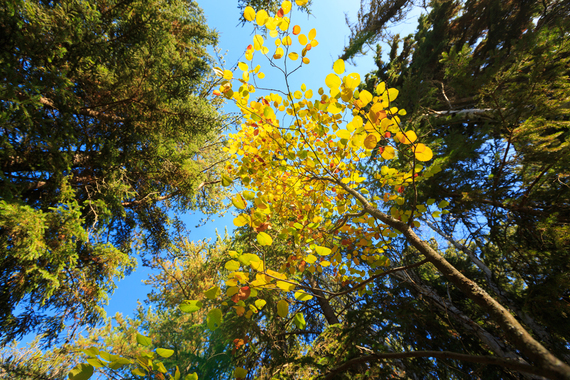 Bunchberry Meadows Conservation Area, AB (Photo by Kyle Marquardt)
Here in Canada, where outdoor recreation is a way of life, protecting our lands and waters also promotes healthier living by ensuring that we continue to have places to hike, bike, camp, fish, ski and play. Canada is blessed to have majestic natural areas. By working together, we can protect our watersheds, rivers, lakes, grasslands, forests and mountains so that we, our children and grandchildren have a chance to enjoy them. The Earth is losing biodiversity and it is critical humans reverse these changes. Ecosystems can help protect our communities by providing natural buffers against the effects of climate change. Our forests and wetlands help cool the planet, store carbon, ensure a supply of clean water and mitigate flood risk, among other benefits. Coastal habitats help local communities adapt to the harmful effects of climate change by protecting us from flooding and storm surges.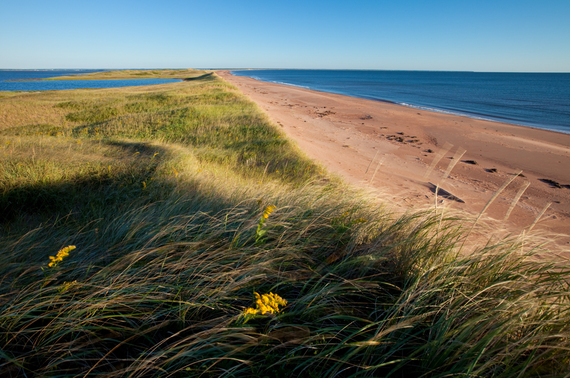 Conway Sandhills, PEI (Photo by John Sylvester)
NCC is fundraising and negotiating for more lands -- accepting donations, or paying up to the assessed value for lands that are important for nature. We want to conserve more lands that are vulnerable to habitat loss and fragmentation. This land conservation work has been helped along by the Government of Canada's
Natural Areas Conservation Program
. For every two dollars the Nature Conservancy of Canada raises from private citizens, businesses and corporations, community and family foundations and provincial agencies, the federal government matches it with a dollar. These public-private partnerships are critically important. Without it, these conservation projects would not have happened. The Nature Conservancy of Canada is showing that growing the new sustainable economy and achieving conservation can coexist. Canadians wish to see jobs, prosperity and economic development and they also want healthy lands and waters. NCC is continuing its efforts to help make these two priorities happen simultaneously. We invite you to join us on the land and help with preserving our natural spaces. The Nature Conservancy of Canada has started its calendar of volunteer events, many which are family friendly. To learn more about events in your province, visit
www.conservationvolunteers.ca
.
Follow HuffPost Canada Blogs on Facebook