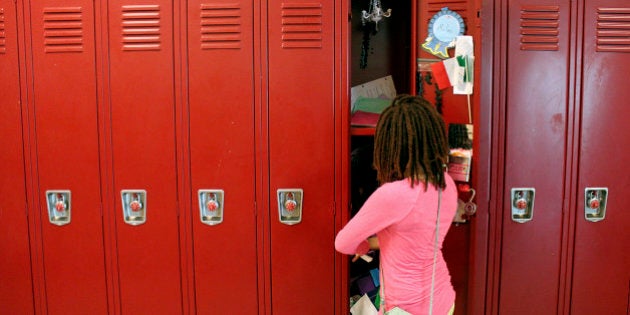 We know that it isn't always high-fives and smiles for children going back to school this fall. Some kids are faced with anxiety and apprehension during this time of change. Dr. Dubois, psychologist at Canoe Therapy, helps to equip us parents with some tools to ease those nerves the week before school:
It is not uncommon for children to anticipate the beginning of the school year. For some, this anticipation is positive and translates into excitement. For others, the anticipation leads to high doses of anxiety and fear. While it may sound like a good idea not to talk about the impending back-to-school time, it is important to know that this may actually increase your child's anxiety. Indeed, avoidance tends to reinforce the feeling that it's a scary time of year...it has to be a big deal if even mommy is afraid to talk about it, right? Avoidance also allows your child's imagination and negative thinking to run wild! Having open discussions about your child's fears allows you to better understand them, and also to help your child assess how realistic those fears are.
You may find out your child is afraid not to know anyone in his or her classroom. If you know anyone who will be in their class, you may be able to remind them of that. But if you're new to the area and know that they won't know anyone, don't fret! Remember a time when your child was new to someplace (daycare, preschool or a play group, maybe?) and talk about how he or she was good at making friends. The key here is to remain positive. If you're negative or ambivalent about the situation, chances are your child will feel it, and this risks increasing their anxiety.
You may also find out your child is worried about getting bullied. Or not knowing where their classes will be. Or what their teacher's name is. Whatever the case may be, first validate your child's feelings (dismissing their anxiety, saying something like "Oh come on, it's not a big deal," won't help). Then, address the fear realistically and in a positive way.
Different exercises can also help your child (and yourself!) feel more relaxed. For example, deep breathing can be useful in reducing stress, decreasing stomach pain and headaches, and handling panic attacks. Practice 'belly breathing' twice a day for five minutes. You want to have your child breathe in through the nose for about 3 seconds, then breathe out from the mouth, for another three seconds. For the relaxation effect to really work, only the belly should be moving, not the chest. This is a great way to be more relaxed generally, and once the technique is mastered, it can be used in stressful moments (the night before school starts and on the way to school, for example).
Fun and child-friendly exercises
Ask your child to imagine a balloon of his favourite colour in his tummy. He is to then inflate and deflate that imaginary balloon. You can also take a small stuffed animal or toy and place it on your child's stomach when he is lying down. The goal is to have the toy move up and down.
Pretend to blow bubbles, or blow real bubbles! This is particularly useful if your child is having difficulty breathing out slowly from the mouth.
Some children have a more difficult time with change than others. Considering how big of a transition the back-to-school period is, it is absolutely crucial to help prepare your child.
1) If your summer routine was different, go back to the school-year routine a few days to a few weeks in advance. If you don't have a set routine, now is a good time to establish one. Make sure the morning (getting up, eating, getting dressed, brushing teeth, etc.) and evening (snack, homework, dinner, play, bathtime, brushing teeth, storytime, bedtime) are established. It may also be helpful to create a visual schedule, with a pictogram for each of these activities. This way, you can show your child what has been done and what comes next in their day, thereby reducing their anxiety.
2) Check with your child's school if it's possible to come and visit his/her class before the first day of school. This way, your child may be able to meet his teacher, and see where the classroom, washrooms, and lockers are.
3) For children with very important difficulties in transitions, it may be necessary to do a few practice runs of getting ready in the morning, including putting on the school uniform (if applicable) and walking/driving to school.
4) No matter how hard it is to get your child to school, don't give up (and get professional help if needed). School refusal can quickly become a large and difficult to tackle issue.
Dr Marie-Eve Dubois, C.Psych.
Like Canoe on Facebook for updates and blog posts with other parenting tips.
The Purple Fig is an online women's blogazine with an emphasis on realistic and inspiring personal stories from women of all age groups, lifestyles, and nationalities. We feature essays about parenting, the journey to womanhood, feminism, overcoming challenges in both career and personal life, and issues surrounding sexuality, relationships, and family life. This is where women go to be inspired by the knowledge they are never alone.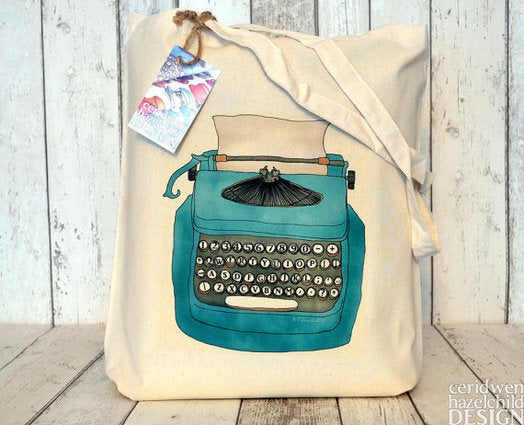 Back To School Bags That Aren't Backpacks