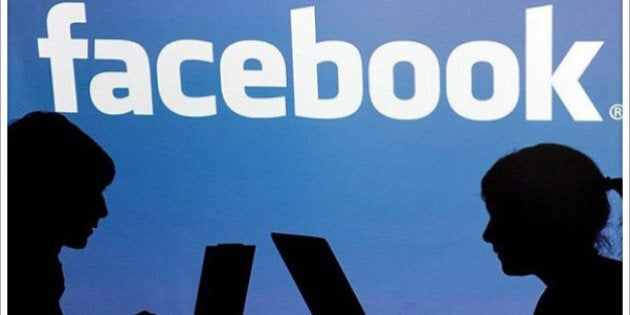 I really wasn't looking forward to this wedding reception. I had been living back home with my parents for less than two weeks and the last thing I wanted to do was explain to everyone why I had moved from the incredible city of Chicago back to unexciting Ohio.
But it was too late to back out now. I had already committed to going and plus, free booze and dancing is hard to turn down.
As I walked into the reception hall (with my parents at my side, mind you) I was reminded that these places are usually good spots to meet guys. While I wasn't looking for anything serious, a little drunken flirtation couldn't hurt.
The night was still young when he walked in. Tall, dark and handsome. The multiple glasses of wine swirling in my system only made him appear taller, darker, and more handsome.
He came here alone; that's a good sign, I thought.
One of my best friends happened to be a bridesmaid so I asked her if she knew who the mystery beauty was. She didn't but within a few minutes, the maid of honor approached me. "I pointed you out to him. He's interested," she slurred.
I immediately responded with, "Is he single?"
I guess it's safe to say I had my suspicions from the start. A guy that good looking would have to be dating someone. Miss. America? Gisele maybe?
But I was quickly assured he was single.
Cut to a few hours later and I am feeling pretty good. (My plus one for the evening had apparently been a bottle of Pinot Grigio). When I finally gained enough liquid courage, I confidently approached him. "Hi!" I said enthusiastically, following quickly with, "So are you married?"
I cringe now at the sight.
He told me he wasn't married and then we chatted briefly. The conversation was light and breezy. I could tell this wasn't the type of guy I would be having heated political debates with or in depth discussions on the meaning of life. However, I was curious to see how it would play out.
The party then continued at a bar next door. Conversation deepened, albeit only slightly, between mystery man and I for about an hour longer before I decided it was time to call it a night. (Actually, it was more my mother who made that call). Before I left, he asked for my phone number, which I was more than happy to provide.
The next morning, I woke up with a throbbing headache and many unanswered questions about this new guy. Within minutes, I had found his Facebook page, which included this minor detail: he was in a long-term relationship with his live-in girlfriend. From what I could gather, they had been dating for over six years!
As appalled as I was, I wasn't all that surprised. I'm not stranger to the cute, charming guy at the bar who, after further investigation, reveals himself to be a big lying creep. One time a Google search of a guy I met at a bar in Chicago revealed he had a frighteningly extensive criminal record. (This one really shocked me because given his preppy appearance I would have never suspected he had a criminal past).
Most of us girls do this -- we meet a guy then hurry home to see what more we can dig up on him. A lot of people refer to it as "stalking" and I would agree that some of us are guilty of taking it to that level. But if I'm considered a stalker for uncovering the fact that a guy I am semi-interested in has a long-term, live-in girlfriend or has spent time behind bars then I will gladly accept the title. Quite frankly, I'm grateful to have modern day technology on my side to help me uncover information that will deter me from investing further time and energy into a guy, regardless of how disappointing it may be.
But while dating at the peak of social media certainly has its advantages, I do often hear my fellow millennial girlfriends complain of how difficult it has made dating. "Texting and Facebook make cheater so much easier!" they'll grumble. Sure, if your boyfriend wants to cheat he can use the Internet as a platform to do so but that platform also serves as a database of information that can save you from a dreadful first date or even potentially dangerous one.
So thank you, Facebook. Had it not been for you, I may still be wondering why the cute, charming guy wasn't contacting me rather than grateful I haven't heard from that dishonest, two-timing jerk.
The Purple Fig is an online women's blogazine with an emphasis on realistic and inspiring personal stories from women of all age groups, lifestyles, and nationalities. We feature essays about parenting, the journey to womanhood, feminism, overcoming challenges in both career and personal life, and issues surrounding sexuality, relationships, and family life. This is where women go to be inspired by the knowledge they are never alone.