Jennifer Lawrence. J.Law. It is a name which most of us have heard before. In a world where many of us are social media-savvy and popular culture-aware, countless fans look up to the Hunger Games star as a type of classic girl-next-door American beauty.
As Apple and the FBI investigate the September 1 scandal of the leaked photos of over 100 Hollywood celebrities, the world's digital focus turns to Jennifer Lawrence in a different, harsher light. The 24-year-old actress is one of the A-list victims of the recent high-profile leak. According to CBC, Stay singer Rihanna and Sports Illustrated model Kate Upton are also on the list of affected celebrities.
In a comment to CBC, Lawrence's publicist Liz Mahoney described the leaked photos as a "flagrant violation of privacy." Once the photos of the actress were posted on social media websites 4chan and Reddit, all eyes were now on a star who already held the world's attention.
While it is certainly true that this invasion of personal space across the digital space has violated the privacy of many celebrities, what does this scandal mean for the everyday woman?
The average young woman would most likely not have the assistance of the FBI or Apple in bringing the hackers to justice. In fact, she may suffer from shame, encounter stigma or face bullying from her peers. Her everyday life may not be as public as Jennifer Lawrence's superstar existence, but a single image of her can become a viral threat just as quickly.
Unfortunately, photo leaks and digital privacy issues have affected numerous celebrities as well as regular young women. While the high-profile cases involving beloved actresses often steal the spotlight, young victims of sexting cases have also made the headlines.
In 2009, 13-year-old teen Hope Witsell committed suicide after being bullied because of a topless photo that had circulated in her suburb of Sundance, Florida. More recently, a 15-year-old Houston girl attempted suicide in February after a nude photo she sent to a teenage boy was posted on Twitter. The girl tried to overdose on prescription pills, but luckily survived the attempt.
However, neither of these two cases received the media coverage that the Jennifer Lawrence leak has had so far. The name Hope Witsell is not a household name. Neither is the name of Jessica Logan, an 18-year-old from Ohio who killed herself in 2008 after a nude photo she had shared with her boyfriend quickly went viral.
The J. Law nude scandal, meanwhile, has been trending on social media as the case sweeps through Hollywood and the Internet.
While she may have been a one-of-a-kind sensation as Katniss Everdeen in The Hunger Games and dazzled us with her Oscar-winning performance as Tiffany in The Silver Linings Playbook, we know that her case is not unique. However, it is certainly being treated in a unique manner. Perhaps it's time to raise more awareness of the issues of online privacy, to educate teens about the dangers of sexting before society hands them the smartphones and to be aware of our own personal uses of technology.
After all, life in the digital age was never designed to be simple. It just appears like it is.
Hope Witsell. Jessica Logan. Jennifer Lawrence. Two out of the three names on this list do not have a publicist, a future or an ALT+DELETE option. Their story clicks away into a darkened screen -- and a sad, permanent tale.
The Purple Fig is an online women's blogazine with an emphasis on realistic and inspiring personal stories from women of all age groups, lifestyles, and nationalities. We feature essays about parenting, the journey to womanhood, feminism, overcoming challenges in both career and personal life, and issues surrounding sexuality, relationships, and family life. This is where women go to be inspired by the knowledge they are never alone.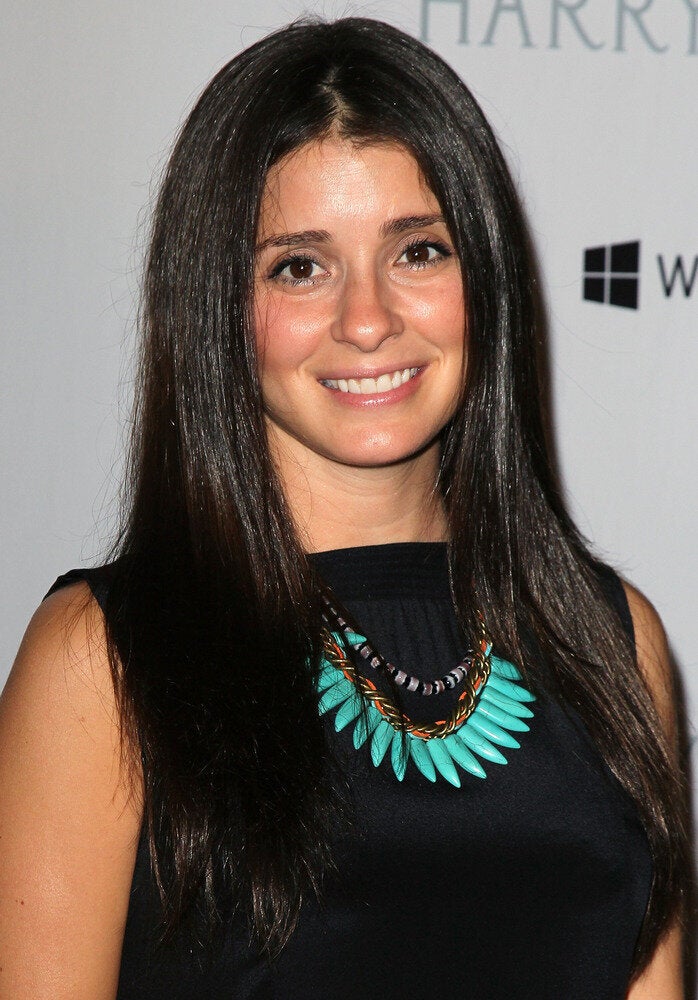 Celebritries With Hacked/Leaked Photos