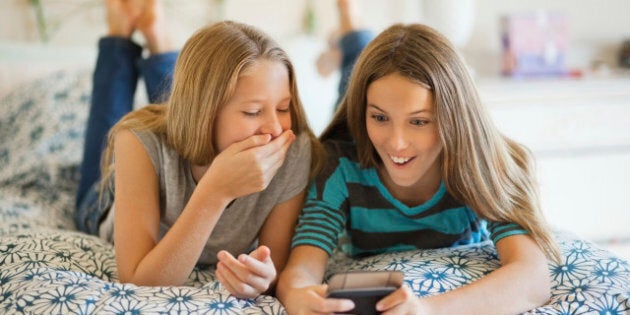 Twitter can be noisy. Silly. Crude. Mundane. Commercial. Self-promoting. Therapeutic. Wait, what was that last one?
I won't lie, the reason I got into Twitter had to do with the second-last descriptor. When I set my sights on publishing a novel for teen girls, I thought I should get to know my audience better. I had to build my 'author platform' and become capable of navigating the social media world. Although in the beginning I felt slightly creepy about doing it, I began to follow young adults, and as general Twitter courtesy dictates, many followed me back.
Most of what I've seen is light, or funny, or intended to get attention. But the surprising part of this Twitter experience for me has been that more often than you'd think, sandwiched between tweets like:
"Don't ever try to drink nutella it doesn't work"
"Drop my phone on my face way too often"
I find tweets like these (legit, random, and from distinct people):
"You could have just said you hated me instead of having me figure it out on my own."
I'm not sure why I'm shocked when I see them. I guess I come from a family and generation that doesn't share so openly. At first I found myself wondering what good it would do to share sensitive thoughts with hundreds or even thousands of strangers.
"All I ever wanted to do was make you proud"
"I hate crying myself to sleep, it's the worst. I just wanna be happy ☹"
Do they realize that these tweets won't go away? That they might read them later and remember? Relive?
"I know I said I would quit but I was upset and really needed a few hits."
"I don't think me and mums relationship will survive this operation"
"Dad most people say hi when I walk through the door but thanks for that"
"I hate everything about myself"
Some get reactions and replies. Validation. Support.
"I wish I can go a day without worrying about how fat I feel or how ugly I think I am."
5 retweets (followers who have passed the tweet to their own followers' timelines, likely in agreement)
Response: "That makes two of us"
Response: "1 you're not fat, 2 you're beautiful & 3 I love you the way that u are!"
"Hate people who let you down"
7 retweets, 1 favorite (star of approval)
Response: "What's up mate"
More than occasionally, tweets are even more serious. I've seen enough tweets about cutting and suicide that I wonder whether it's some kind of trend. Has it become cool to be risqué in this way? Are adults masquerading as troubled young people to get a reaction and increased Twitter prestige? The Manti Te'o story reminded us that people online are often not as they appear, and that for some reason, adding tragedy to the masquerade may be alluring.
"i need to shower and I may or may not cut okay bye"
"I'm about to just take all the Advil. I have a horrible headache. Maybe if I just take 80 Advil ill feel better. K"
"I'm f*cking gonna kill myself soon.."
I try not to be skeptical. Whenever I see a tweet that concerns me, I try to send a caring reply -- it's worth the risk of giving in to a false cry for attention. I suggest they get help. Quietly I worry that the tweets are real, and I wonder why they've turned to Twitter, and how it may or may not be helping.
And the risk that Twitter could actually make things worse is significant. Unsupportive comments are also a consideration for fragile youth exposing feelings to strangers protected by the anonymity of the online world. After a quick review of tweets by a person who has tweeted about suicide, I found this one, tweeted via ask.fm, which means the "asker" doesn't even have an avatar to hide behind:
"Go cut yourself, you failed abortion!"
So cruel I have difficulty re-typing it. Could there actually be benefits in sharing over Twitter that might outweigh the risk?
Bridget Whitlow, a psychotherapist specializing in adolescents who is also active on Twitter, believes that there may be some therapeutic benefit to the immediacy, feedback, and networking the medium offers. "Anytime someone puts an idea or thought or commentary out there it is open for any comment back," she says. "This can happen in any public forum but the obvious difference is that on Twitter this happens instantaneously. While I am not aware of any data that can give information on supportive vs. unsupportive comments on Twitter, I do believe that the unlikely connections and information that is exchanged has potential for great positive impact. That said, Twitter is not a replacement for medical treatment or psychotherapy. Anyone that is posting distressing comments would benefit from connecting with a health professional that they trust in order to help determine what kind of support or treatment would be most helpful for them."
Blog continues after slideshow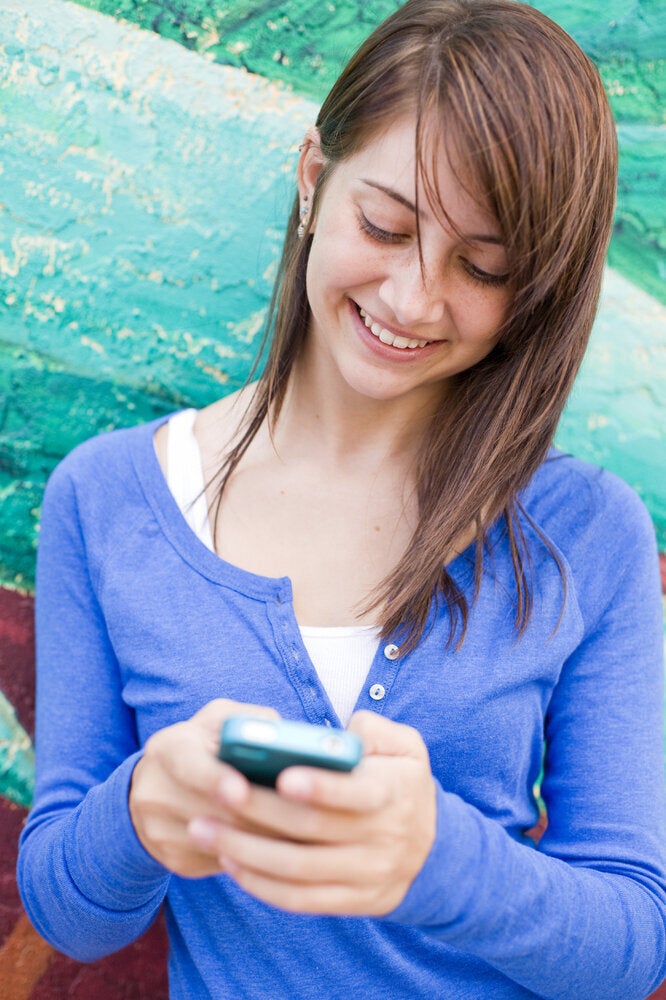 Studies About Kids And Technology
Reassurance. Sympathy. Someone to "talk" to, as often as you wish and at all hours of day and night. Connections with those with common interests and common challenges. A form of public anonymity. Control over how you are perceived. A large virtual audience giving a sense of importance that may not exist in reality. All potential benefits of Twitter that may offer psychological comfort, but is the tradeoff of creating a public record of struggle and potential for damaging feedback worth it?
As I was contemplating Twitter as informal therapy for a younger generation, I scrolled across a tweet that made me smile with its wise advice.
"Go to the psychologist because Twitter won't solve your problems..."
And almost immediately afterward I saw this one that also made sense.
"Sometimes you just need someone to listen"
The Purple Fig is a community where women share personal and relatable stories; no ego, no shame. We're about life, love and all of the stuff that makes us yearn, squirm, and giggle. These stories make up the authentic and intriguing journey of a woman.