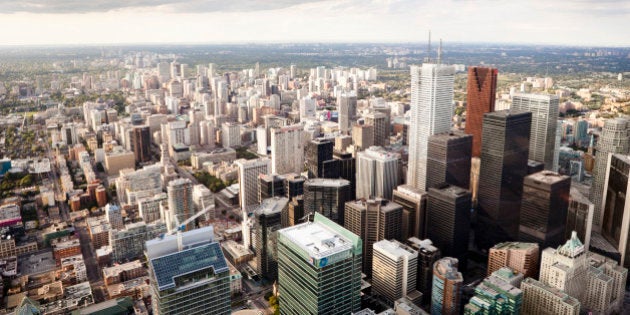 2016 was a monstrous year for Canadian real estate, and it's hard to imagine what the effects of another record-setting year will have on the red hot rental market. To put things in perspective, the CREA Home Price Index jumped from 184 to 208.9 by the end of last year. The total number of home sales increased by 6.3 per cent year-over-year and anyone who tried to buy a home or condo is fully aware of what these figures meant for the price of homes. Not only was 2016 a record-breaking year, but it came on the heels of a record-breaking 2015, further compounding the monstrous increases.
We've heard it before, and just like the start of 2015, 2016 and now 2017, experts are calling for anything between a 'slowing down' of the trailblazing Canadian real estate market, to a total market crash. A recent article from MoneySense offers a good representation of most predictions, concluding that we're likely to see a flattening out of property prices.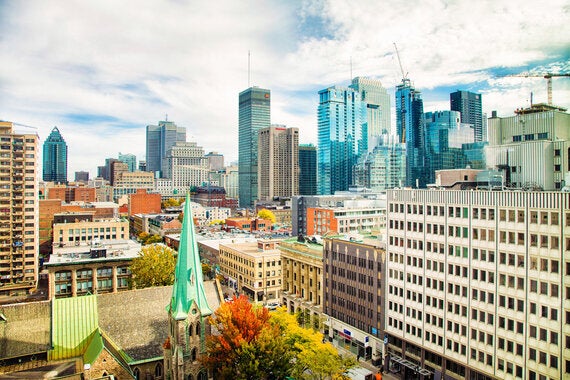 Naturally, certain areas of the country will be affected by new mortgage rules (Toronto) and government regulations (Vancouver), but overall, we shouldn't expect to see a complete crash, especially in Toronto. The CREA predicts a 3.3 per cent drop in home sales this year compared to last. However, keep in mind that properties are selling for record-setting prices. This graph from the Canadian Real Estate Association summarizes these predictions very clearly.
If sales do flatten out, then it's safe to say prices will at least remain what they are now, meaning those who are waiting for the bubble to burst shouldn't expect to see a drop in rental prices just because the red-hot market cools down.
Tightened Mortgage Regulations
In a recent RentSeeker blog, we discussed some of the new mortgage laws that were introduced in 2016 and the affect they have had on specific markets. Moving forward, it's important to note that stricter mortgage rules and lending regulations make owning a property more expensive, and in turn, the extra cost is passed along to renters.
The Demand to Live in Ontario
Despite what Canadians across the country think about Ontario, there is strong demand for rental units in this province with vacancy rates in Toronto at around 1.5%. Strong job growth across the country and the desire to live in the GTA has driven rental prices to new levels. The rent on an average 700 square foot condo broke $2,000 in Toronto for the first time, with renters engaging in bidding wars over in-demand buildings.
Condos are the New Houses
Average condo rent rose nearly 12 per cent in the final quarter of 2016 (when compared to final quarter of 2015). In the GTA, 2016 had nearly 30,000 new condos sales, a huge 34 per-cent rise in the total number from 2015. Outside the GTA, some regions saw increases of 57 per cent (Etobicoke, North York) and the 905 district had an unimaginable 82 per cent increase, according to Urbanation. With many unable to afford houses, condos and apartment units are becoming increasingly accepted as viable alternatives--two major factors increasing the demand for condos and rental apartments, and therefore rent.
More Buildings Are on the Way
There are plenty of new construction projects everywhere you look, as buyers are getting forced out of the low-rise market. This, of course, means there is money to be made and demand is high. While it's logical to think more buildings mean cheaper rates, units in new buildings aren't on the low end of the affordability scale for renters, and these new builds are being designed to attract renters with money. However, as more new units become available, older units that haven't been upgraded naturally do have less value in comparison.
Our southern neighbour has always had a huge effect on our economy. As the U.S. continues to increase its interest rate, the effect on Canadians will lead to higher expenses for property owners (higher interest and a downswing for the loonie). U.S. immigration policies might also have a large effect on the number of new residents Canada accepts if the States continues to create immigration obstacles, again increasing the demand for rental units. Overall these factors could affect the rental market in a negative direction for renters, especially for those looking for a place to live north for the border for the next four years, or possibly less.
At the very least, we had to give one logical reason for a slowdown in the rental market for our readers who were hoping, or even cheering, for a bubble burst. One of the most reliable rules of probability is normalization over time. If we apply the Law of Large Numbers to the Canadian real estate market, there's a good chance things are slowing down, at least to some degree. The chances of three consecutive record-breaking years in unlikely to happen, statistically speaking.
If the Canadian economy continues to remain steady, the increase in demand for rental properties in the big markets isn't going to slow down. We're growing as country in GDP, population and in worldly reputation (rated by Lonely Planet as the top country to visit in 2017), all factors contributing to higher demand for rental options. As we approach the 150th birthday of our nation, yes, rent will probably be more expensive, but that's mostly because we're succeeding as a country!
Story contributed by Chaim Rivlin, Founder and CEO of RentSeeker.ca, a leading Canada's real estate search, real estate marketing and real estate reporting website.
Follow HuffPost Canada Blogs on Facebook