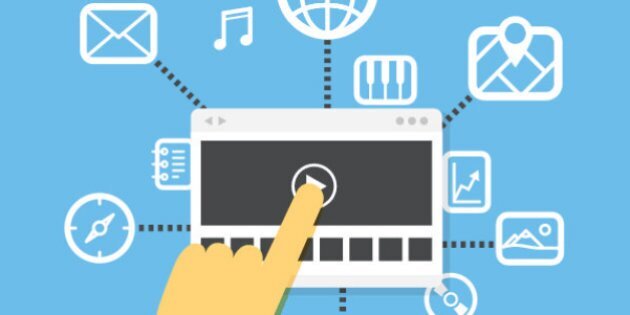 As with so much of our lives, the way we search, rent, and live in apartments across the country is receiving a high-powered charge from groundbreaking Internet technology. Whether you're looking for a new place to live or you're trying to rent units and break into the property management business, the future of the industry lies in online services, software, and programs. Search databases and directories, web services that collate and organize agreements and payments, and the burgeoning IoT (Internet of Things) are all ways new technology is transforming the rental world.
Search Online or Not at All
The old days of cold-calling landlords, scanning newspaper listings, or stopping at strange properties with FOR RENT signs is long gone. The search for apartments has migrated online, making the experience more convenient, expedient and student-friendly than ever before.
In fact, if you're not going to look for rental apartments online, you're probably only seeing a miniscule fraction of available listings. Today's databases provide easy-to-use search engines that let you scan by city, intersection, number of bedrooms, minimum and maximum rent, and a whole lot more. Great directories also include comprehensive information on the area, building and management company, leaving nothing to chance. That means if you're particularly interested in a specific feature -- on-site parking, laundry, management, fitness centres, pools, balconies, and so forth -- or you're looking for a particular amenity nearby (grocery stores, public transit hubs, restaurants, bars, cafes, and others), you get a full summary. High-definition photos, 3-D floor plans, and crisp videos banish all doubt from the process, meaning you won't waste your time chasing misleading or 'too good to be true' listings.
Another tech-friendly feature incorporates social media buttons, connecting listings to Twitter, Facebook, and e-mail and letting you instantaneously share and bookmark desirable spots. This also allows you to keep track of what you've seen, what you want to save, and even share intriguing locales with friends and family. And mobile applications for iOS and Android devices means all you need is a smartphone to conduct a full apartment search -- perfect for searching, viewing, and recording while on the go.
Online Accounts Keep Things Organized
The great migration online also means you can expect to pay rent, approve agreements, and communicate with property managers using free web services. Chief among these are companies that focus on property management software like Property Vista, a service designed to make life much easier (and more profitable) for property managers. But it's not all about landlords; for web-savvy renters, this should actually prove to be an organizational boon. Streamlining platforms are available on all browsers and devices and offer a number of great benefits.
First, paperless lease processing means faster approvals and screening, and not only saves paper (think of the eco-friendly benefits!), but the clutter and mess that can sometimes accompany any paper trail. Second, an online interface can allow you to pay rent, update your perks and services or insurance agreements, and place maintenance or repair orders more efficiently. Third, instant communication options will reassure you that there's always someone receiving your messages. Some absentee landlords might play a never-ending game of phone tag, so knowing an office has received and is processing your requests add a sense of security and surety.
Having your apartment details organized in such a centralized and user-friendly way might also encourage you to use other online interfaces to organize your life -- free services like Evernote, feedly, Reeder, Hootsuite, and Buffer, changing the way you engage with the internet and keeping your work and home life filed, labeled, and as stress-free as possible.
The IoT--or IoE--Means Major Changes Await
The coolest -- and certainly most sci-fi -- transformation on the horizon for apartment living is definitely a product of the IoT (Internet of Things) or IoE (Internet of Everything): the next big thing in technological development, and a total revolution in responsive, intelligent innovation. If you aren't up to date with the newest acronyms, the Internet of Everything (or Things) refers to everyday objects going online, offering connected services on top of their standard uses.
New IoT products include umbrellas with displays that alert users when it's about to rain, appliance-related programs that let you modulate over or air conditioning temperatures, lighting levels, or frequency of use from remote locations (no more worrying about whether you've turned off the stove!), doorbells that alert the household when family members are heading home (via GPS tracking software), shades that lower or rise with the sun across the sky, and so much more. In this case, the possibilities might actually be endless.
One very cool, simple, and available IoE-powered item is Twist, the light bulb that also serves as a speaker, letting you play music wherever you have a lamp! AirPlay-enabled devices like Twist mean the beginning of even basic items (like light bulbs) serving two or more features. This means customizable tools and appliances to suit your living needs, all with the touch of a button. To some theorists, we soon won't even need our smartphones and tablets to control these devices, since they'll come with their own controls and often respond to verbal or kinetic commands.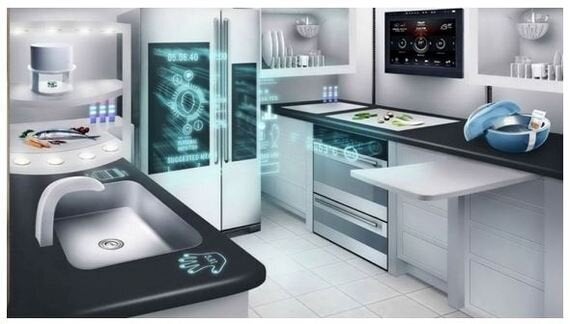 However you want to implement these hot new devices, soon a "smart apartment" might be just another feature listed in online apartment directories, as standard as having a balcony, washer and dryer, or parking space.
The number one takeaway from all these recent products and innovations? If you want to find the place of your dreams -- or make the most money possible renting out space -- then you've got to start embracing technology and make the move to the web.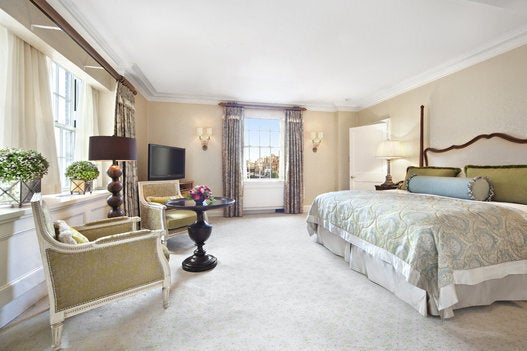 New York City's Most Expensive Rental