Shutterstock
This post was written by Charlotte Ottaway, originally published in The Reply.
If there's one piece of advice millennials should take when it comes to planning for retirement, it's to start saving NOW.
The list of excuses is long:
"I'm focusing on paying down my student loan first."
"I'd rather travel the world now than when I'm 70."
"I don't ever plan to completely stop working anyway."
"Retirement is so far away."
The truth is, these pesky voices in your head aren't doing you -- or your financial future -- any favours. When it comes to planning for retirement, you should be focusing on one crucial piece of advice: the earlier you start saving, the better.
"The longer you save for retirement, the more money you build," says financial security advisor Kirk Bowden in an interview with The Reply. "Even if it's something small."
The more time you give your investments, the more you are able to increase the income potential. "You can't get back time lost in putting money away for your future," Bowden says.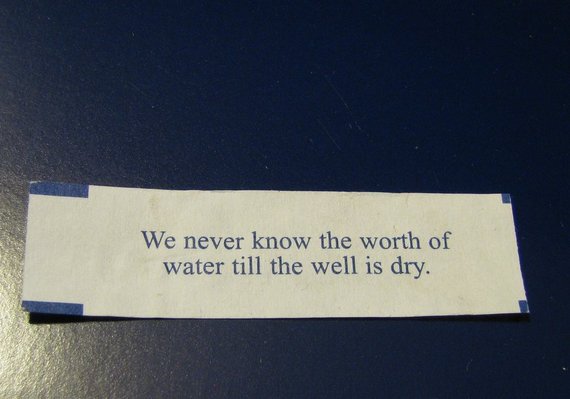 Still not convinced? Think of it this way. Say you're 25 now, and you start putting away $2,500 a year. By the time you're 65, you'll end up with a total of $100,000. "If that money grew at a rate of four per cent each year, it would grow to approximately $247,000," Bowden explains.
But let's say you wait 20 years, and when you're 45, you double up and start saving $5,000 per year. You'll still have $100,000 when you reach age 65, "but it'll only grow to about $150,000 because you're not taking advantage of time."
Of course, everyone's financial situation is different. Many millennials are focused on paying down their school debt or consumer debt. They want to start saving, but they're struggling just to make ends meet. Others have a number of big financial milestones in mind, which seem more urgent, such as saving for a wedding or for a down payment on a house.
"A lot of young people don't think about retirement because it's so far away," says Bowden. "The hardest part of a financial plan is getting that commitment to start saving."
But it's also the most important step.
Bowden shares his tips for how millennials can set themselves up for success when it comes to planning for their financial future.
1. Build a Budget.
First, you have to figure out where your money is going each month. For some people, this may mean collecting every single receipt and tracking your spending -- from what you ate for lunch today, to your cell phone bill, to your monthly car payments. You may be surprised with the results. "Look to see if there are any holes where you're spending too much money or not enough," says Bowden.
For example, how often do you go to Tim Horton's? "If you have 30 coffees a month, that's $60 right there," Bowden says. "Take half that and start putting it away. For less than a cup of coffee a day, you can start saving."
(And if you're a Starbucks drinker, you can save even more).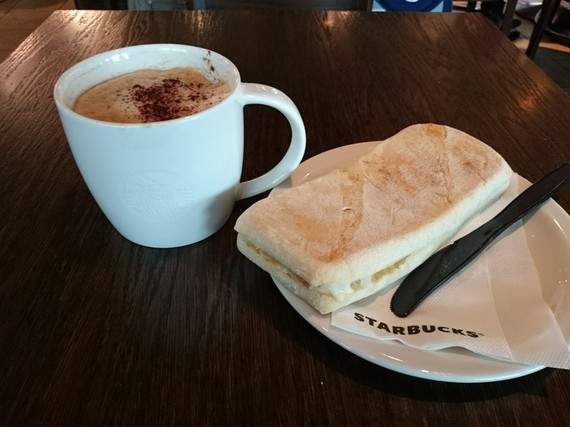 How much is a cup of coffee a day really costing you?
2. Start Paying Yourself First.
It's a common piece of advice we hear from financial experts, yet many of us still ignore it. And it's a tip that can seem especially far-fetched when you are facing large sums of debt. "There's always the assumption people want to be debt-free," Bowden says. "But you can pay down your debt and save for retirement at the same time -- you just have to make your money work for you."
The sooner you can move away from the habit of living paycheck to paycheck, the better. "We teach people to pay yourself first, meaning you get your paycheck and you put a percentage towards some sort of savings plan," says Bowden.
Then you take the rest of your money and put it towards paying for your needs, such as loan payments, gas and groceries.
From there, whatever is leftover can pay for your wants. These come last because if you're going to make any sacrifices this month, it should be skipping on that expensive dinner at a fancy restaurant. It may not be the YOLO approach, but this will help you reach your financial goals a lot quicker.
3. Educate Yourself on Your Investment Options.
"There are lots of investment vehicles [millennials] can look at investing in," says Bowden. Looking at a Tax-Free Savings Account (TFSA) and/or Registered Retirement Savings Plan (RRSP) is a great place to start.
A TFSA is a flexible, general-purpose savings vehicle that allows you to earn tax-free investment income. There is a maximum amount you can contribute each year, and withdrawals are tax-free. "If you ever need access to your money, you can get at it easily, and you can also use that avenue to fund your retirement," Bowden says.
At the same time, an RRSP can be especially helpful if you are looking to purchase a home in the near future. You can put money towards an RRSP to save for retirement, and you can also use some of those savings to put towards a down payment. This is called the Home-Buyers Plan. "Basically it's like borrowing money from yourself, with no tax implications," says Bowden. "Then over time, you're paying yourself back instead of taking a loan from the bank and paying back the interest."
Your end goal should be to have a diversified portfolio, so upon retirement you can look at how to withdraw investments in the most tax-efficient way. But for now, just focus on getting started somewhere. "If you have the ability to max out a TFSA and max out your RRSPs every year, and do other alternative investments, then you're doing well for yourself financially," he says. "But most people, if they can only do one avenue, then that's all they can do."
4. Speak to a Professional.
"Most millennials have no idea of how to save for their retirement. It's tough to do on your own if you don't know exactly what you're doing," says Bowden. In his role as a financial advisor, he sits down with millennials to assess their financial situation and help them build a plan for the future. "We're trying to help you get started, and in the process, teach you and educate you in financial planning along the way."
He notes a lot of people he meets with have never sat with anyone before to discuss their finances. This includes people in their 40s who still haven't started saving for retirement. Or boomers in their 50s who have been putting money away for years but never built a plan for how that money would help them reach their financial goals.
As millennials, we may not have job security on our side. The costs of education and housing are definitely not doing us any favours. But the one advantage we do have is time -- and that's something the generations before us can never get back. So perhaps we should put it to good use.
Have you started saving for retirement? Do you have any additional tips to offer? Please share in the comments below.
ALSO ON HUFFPOST: