You don't work a day in your life if you love what you do. And watching Rachel Nicholson, pastry chef at Langdon Hall, discuss chocolate proves that. Until an invitation from Cocao Barry in Paris, Nicole didn't really love the taste of the dark stuff that everyone craves; she had found other ways to tantalize her own and her customer's tongues. This trip to Paris with Chef Jason Bangerter took on a life of its own as they explored the ways to bring the property alive yet again in a culinary way. The result was an exclusive blend of chocolate they call Terroir.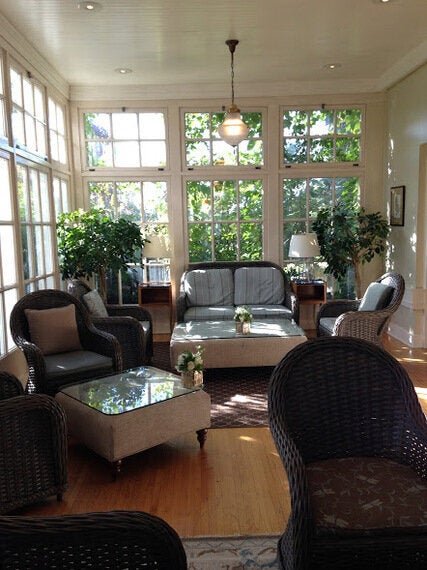 Arriving at this Cambridge Ontario Country Inn the first sense that greets you is the smell of smoky wood fire. All seasons bring the rich scent into the front hall through century year old chimneys. Like an aged scotch the seasoning is in a deep whiff. This team works together to bring their exquisite on site garden onto the plate and ultimately into you. For them, the rich, dark history inspires every culinary choice and any chocolate invited along must do the same.
Their trip to Paris honed their creative relationship and allowed their vision to bloom. As only 200 chefs from around the world have discovered there are many characteristics of the 16 different chocolate morsel tastes provided. Having Parisian Cocoa experts curate their collective feedback into a specified, exclusive recipe was a life changing experience for Rachel. Watching her eyes light up as she explains that they "went over in search of one chocolate and came back with two!" felt a lot like watching a mom fly across the ocean to adopt a child and also falling in love with the baby in the next crib. Who could possibly choose?
This exclusive Terroir recipe lends itself to both sweet and savoury applications. The tasting menu ($165 ) paired with the wines ($105) showcases its diversity through all 10 courses including the following highlights:
Truffle soup has been on Bangerter's menus since his 2002 helming of Auberge du Pommier. It is his signature for a reason as it's salty, deep-earthiness lingers on the tongue.
The quail was minced and pressed into a tiny, intense sausage as well as served with a morsel of breast in a demi glace of cocoa jus.
Chef describes the hay broth technique used in his lamb dish as inspired from his Eastern European experiences. A common, hay, yes, hay, wedding soup becomes a marinating and poaching broth for his lamb before it is saturated-hay wrapped and baked into tender mouthfuls.
The techniques throughout are old-world honest but everything is gorgeous here in Barbie sized but fulfilling platefuls. There is no molecular fussing here, their vision is to have you focus on the flavour and entice you with your eyes rather than the other way around.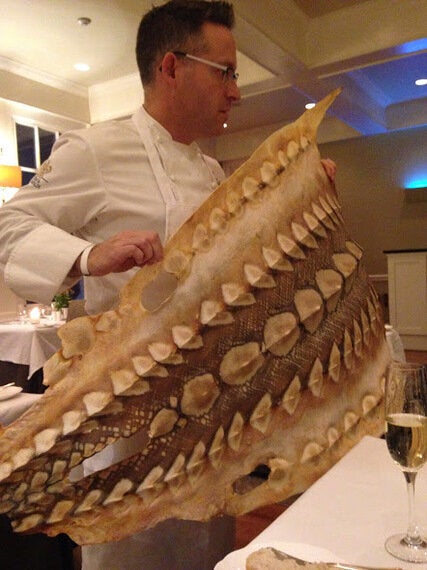 Chef Bangerter makes no bones about trotting out the Sturgeon Skin of the fish who gave up its caviar sustainably. He sets the tone and the sommelier continues an instructive, learning environment. "Not just for the guest," he says "but for the staff to continue to grow, learn and share food passion."
It's as though this team has been gifted their own Relaix and Chateaux sandbox in the hills of Cambridge, Ontario and they have found ways to build rivers, castles and streams that flow chocolate onto the plate and into our newly inspired lives.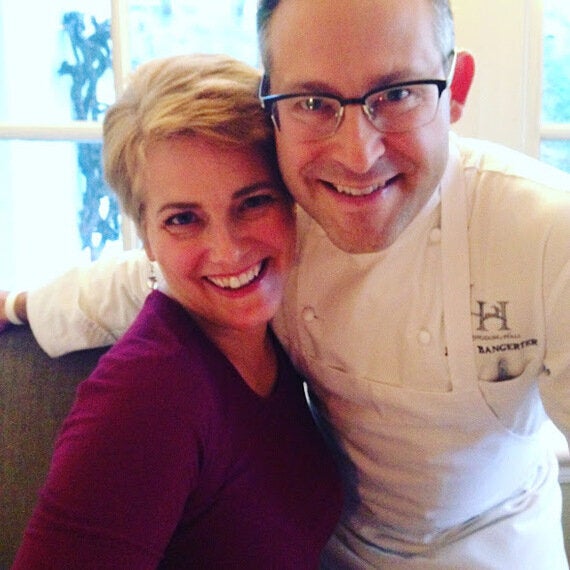 Note: My stay at Langdon Hall was complimentary but my love is not for sale.
Follow HuffPost Canada Blogs on Facebook