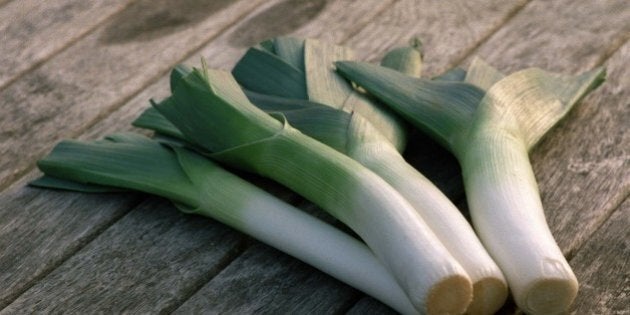 No one loves finding out that they have made an error, but it is amplified when you have made it in indelible ink. I'm not talking about tattoo regret, I mean in print. I wrote a column in Metro about wild leeks and had feedback from three different sources that made me want to cringe. These folks weren't the usual angry people who will take issue with just about anything. They were all dedicated to the preservation of our planet and they all said, as gently as possible, that my error could do some harm.
In talking about wild leeks, I had suggested that foraging and harvesting 50 per cent of each bunch was safe to ensure that the crop came back next year. Turns out that the number is more like five per cent. That's a big difference.
Here's the thing: Once the cat is out of the bag, there is no getting her back in. Print a retraction isn't likely, even if it was, the correction won't reach all of the same eyeballs or have the same impact. This is why I love social and digital forms of communication. They reach, connect and layer upon themselves to create a living, breathing body of work. I welcome the fact the people can reach me with new information and that it is simple for them to do so.
It is also a lesson to dig a little deeper, and not for the leeks, but for the information. Finding a comparative or conflicting source is just as critical now as it was back in school. I want to know what the naysayers think so I can be sure to balance my own approach. The rest of the wild leeks story is still bang on, though.
One of the first greens to pop up in the spring are wild leeks. Foraging for food is a hipster renewal of ancient skills and I like the reinforcement of the idea that food comes from the earth, not the grocer.
If you are lucky enough to know someone with land up north in forested areas where trees have dropped their leaves to a brown and thawed ground, head there. Be careful not to trespass, my readers insist. For about three to four weeks after the frost has passed the only thing green will be clusters of dagger like leaves about three inches tall and solid green with a red and white stem. Pull one or two to find a white bulb that smells distinctly like onion and you have hit pay dirt! Don't over harvest; take only five per cent of each cluster in order to be sure that they proliferate next season.
OK, so you don't want to forage but you do want to find leeks at the grocery store. The commercial variety has a thick, hardy stalk of stacked circular layers. The pale part is edible but the tops are too tough and can only be used in making stock.
Leeks have a milder, sweeter taste than onion and a much prettier presentation. Nutritionally, they are about the same with the exception that leeks have slightly less sugar and much more Vitamin A.
Some creative ways to use leeks, beyond the traditional leek and potato soup include:
Saute an entire pan in butter and freeze in ice cube trays
Spread onto warm baguette and top with goat's cheese
Use as a base for quick sauces or soups
Blend with herbs and Greek yogurt for a great dip
Slice lengthwise and rinse well. Store in vinegar with salt in glass jars in the fridge for 24 hours to "pickle". Serve with sandwiches and keeps refrigerated for up to two weeks
Toss raw into salads instead of red onion
Toss in olive oil and bake in oven at 200 F for 30 minutes to brown and dry. Use as a pizza topper

Going with the season makes the cycle of life come alive. Passing along ancient traditions makes memories. And passing along important planet preserving information is critical.