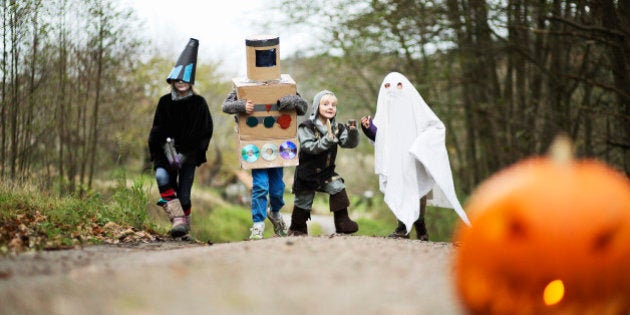 I don't suppose we could convince kids to give up Halloween altogether, hey?
Even when I had a little one, I was not good at turning a blind eye to the all the reasons Halloween is just wrong:
It flies in the face of every healthy message we have sent to our kids about moderation and wise choices.
It is socially polarizing when some kids have high-end store bought costumes, others are forced into homemade or ad hoc thrift store finds and still others, no costume at all.
Costumes have increasingly sexy. Sexy nurse, sexy zombie, sexy monster...mostly for the females. The males still get to be cowboys, Indians and sports figures.
The amount of waste created is exactly the opposite of sustainable. The growing and creation of sugar, bad fats and chocolate that goes into wee candies is only the beginning. The non-recyclable wrappers are an estimated 30 per cent of the waste And then there is the transportation of all of this candy to your grocer and the to your home. There is always an armful of candy that was collected and no one likes. It goes back to the garbage.
Americans spend an average of 75 on Halloween, there was no corresponding number for Canadians but I know that's about what I would spend if I still played along.
I think it is time for some more sensible, sustainable ideas:
Make a rule that costumes don't cost anything. I am certain there are dance/hockey/chef looking things in someone's closet. Grandma's place is the best place to search and it can create a tradition that will keep stories flowing for generations. "Sexy" will not show up at grandma and grandpa's that's for darned sure.
Create a treasure hunt. Someone has to be the one that yells "Stop!" with a party at their place instead of a run around the streets wild event.
Maybe part of that party can be the shelling out. If you do want to shell out, try finding useable items rather than edible ones. Sticky notes, pencils and erasers or stickers still work and have no wrapping or sugar to be dealt with.
Let another family be the ones who decorate with those cobwebby things. They are a danger to house pets and then go into the trash on November 1st and get to a landfill or waterway and get caught in a wing, leg or fin of a species that has no idea that Halloween is a thing.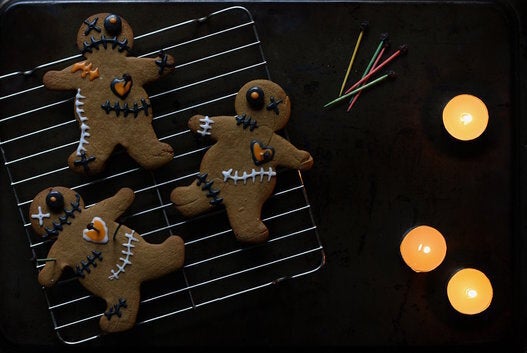 Halloween Recipes To Try At Home