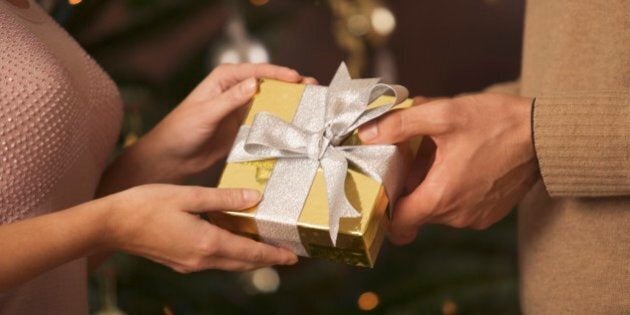 Each year at this time, I am inundated with requests for interviews on how to make the holidays a little healthier. The good news is that people do actually want to do so! They don't want to give up the socializing, drinkies and treats but they also don't want to gain ten pounds that they will only have to struggle with in January.
I am a big believer in buying gifts that support the goals of the receiver. For instance: once upon a time, in my more romantic days, I had a rule that specified I did not want any gift that needed an electrical outlet. So, pearls, fur lined gloves and trips to Paris were appropriate. Now that I, and seemingly everyone around me, is more concerned with their health than their luxuries, I have changed my tune. Here is the ultimate "I love you so much I will help you take care of your health:" gift guide.
There is nothing like the offer of labour: off to clean kitchen cupboards, massage tired feed, commit to a walk at a specified date and time to motivate. A wee booklet of tickets outlining the task you will take off someone's hands is the kindest gift of all.
$50-$100 - Delivered to the door
Homemedics Shiatsu Head and neck massager is perfect for anyone who gets headaches. This isn't a vibrating noisy gadget that will only make you nauseated; it is a warming, soothing deep massage that actually works. I tried this out one day when I had a migraine that simply would not let me even open my eyes. An hour resting my head and neck on this personal masseuse and an ice pack on my forehead and I was upright again.
What do you get the girl who has everything? $100 gift card from www.well.ca goes a long way! If you know your receiver well and the brands they may like you can order a gift pack to be delivered to the door. Beauty care, skincare, beauty care, diet and supplements can all be packed up and shipped off to your BFF who lives across the country in a remote town. (the bozo) You can even take care of some of the personal items that seniors can't or don't like to shop for like bladder protection items. The discrete box can be dropped off like any other boring box of books.
$200-$250 - The bigger buy
I have to admit, going whole hog on the Homemedics Shiatsu full back massager would really prove your love to me. This unit is strong and sure, has a full range of motion and deep rolling or tapping balls. Any knot along any spine will vanish when this portable unit is placed in any chair. It has a solid, complete way of removing motion or emotional tension from back muscles.
The Jamba juice juicer makes quick work of the "I have to eat more vegetables" New Year's Resolution. No doubt, this gift is for the truly committed with counter space to spare. The downfall of juicers has always been the PITA (Pain in the @#$!) factor of cleaning them. This unit comes with a specially shaped brush that cleans the blade in one swipe.
Once upon a time, slow cookers solved time problems but the Philips Multicooker actually makes great food and solves time problems as well as counter space problems. It has a full range of temperature so that you can sauté right in the same pot and then set it to slow cook for hearty, healthy meals while you are out. It automatically switches to keep warm so ready made soup is ready for your arrival home instead of chips and chocolate calling your tired name at the end of the day. But that's not all...this unit doubles as a rice cooker and steamer.
I drink buckets of sparkling water every day but for parties, I like to make sure that my designated drivers have something fun to drink. And I found a way to make my cocktails sparkle, literally! This new Bonne O countertop unit uses the age old baking soda and vinegar trick to create carbon dioxide that infuses into any liquid. The sleek lines of the machine and all lit up bubbling bottle makes for a spectacular party trick when you add fizz to everything from the gin itself to herbal teas fit for a queen.
This year, I am forgetting about my "unplugged" romantic dreams and taking good care of my loved ones' health.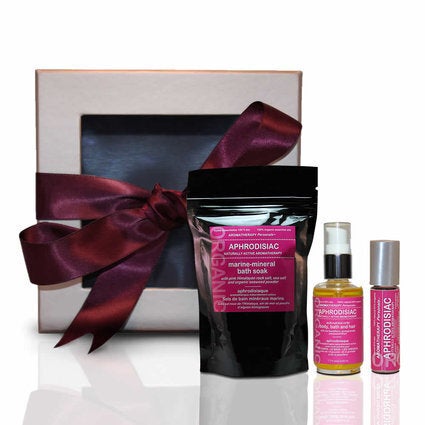 15 Green Gifts For The Holidays