There are hidden gems in this political town that are all about art and food, music and exploration. Oh, sure, there's the parliament buildings and the museums but do you know where the best view of them is? Or the most spectacular sunset? Or from where you can see the August fireworks? And what about free stuff to do? Or day trips to take? Historic Restaurant pick?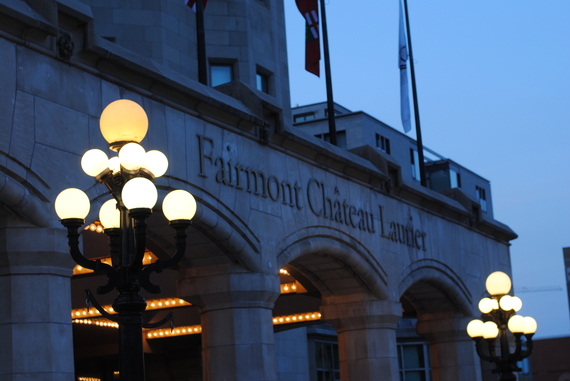 From the Fairmont Chateau Laurier, you can see not only the Parliament buildings and iconic clock tower from many rooms, you can also spy the changing of the guards which marches over the Rideau canal at 10 a.m. daily all summer. Perhaps the best kept secret is the fact that this grand dame of a hotel has the loveliest patio called La Terrasse where a sumptuous meal or spanky cocktail can be consumed. It boasts the best 180 view of the Alexandra Bridge, right on past Parliament Hill and on over across the Ottawa river to Hull. The sunsets in a glistening pink on some evenings.
The week of August 8-12, 2015 will light you up in a different way. Here will be your best Ottawa view of the Sound of Light fireworks event. A worldwide competition set to music and set up at the Canadian Museum of History. But you can have a terrific martini and lean back to look up from La Terrasse. I enjoyed the most buttery lemony pan fried pickerel here. I won't say it was light, it was anything but. But, it was more than worth every bite.
Getting ever so slightly away from the core and Market area is an off the beaten path strip of some fun restos on Sommerset. At first I was drawn toward the patio at Mama Teresa's on a warm summer eve (otherwise I would have hit my other fav Union 613) but one glimpse inside this old home and I wanted a meal with music and lush decor near a bright large window. The special of the day contained all of my favourites for $39.00, a seafood risotto appetizer and osso bucco main plus dessert. Wayyyyy too much for one meal but I didn't want to upset mama! Sumptuous sauces seems to be what this historical and traditional Italian ristorante is all about. Wear loose pants.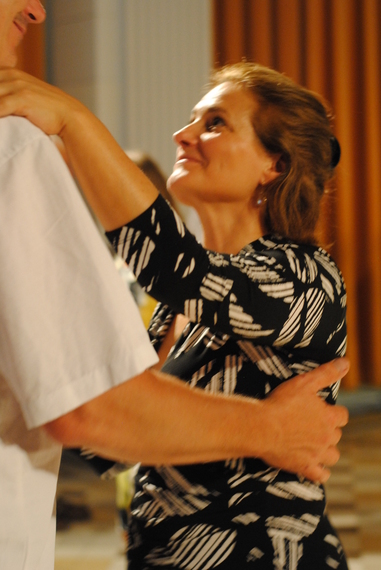 Luckily, during the weeks of July 4-17,2015, there is an arts festival called Music and Beyond that has hundreds of concerts and events. I attended a "learn to tango" free class that had seniors, students and me tripping over my partner's size 13s. Wandering into a stunning building at the University of Ottawa and finding miscellaneous people in attendance for random reasons sets my heart aloft. Good thing too because learning the steps kept me pinned to the ground and yet held up in strong arms. I still did my obligatory run along the Rideau Canal the next day but my posture was a little more tango and a lot less work weary.
Ottawa always makes me feel patriotic and rooted in the history of Canada's French/English beginnings. But this time, it added a liveable layer to it's charm.
ALSO ON HUFFPOST: