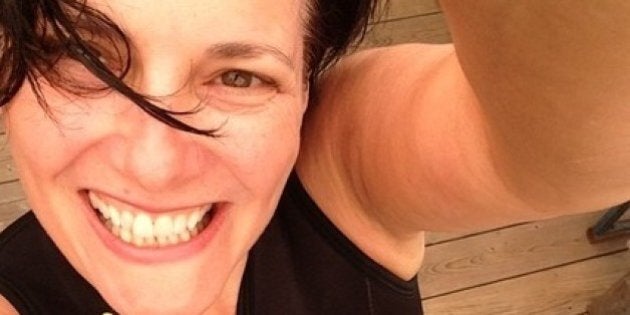 I am new to the nautical life in all ways but the wardrobe; I can rock a striped cardigan like nobody's business. I had no idea what was to come when I decided to take an offer for an Ontario water adventure -- so I jumped in. Or rather, jumped ON a seadoo. Yep. For 10 solid days around spectacular (and spectacularly moody and dangerous) Georgian Bay.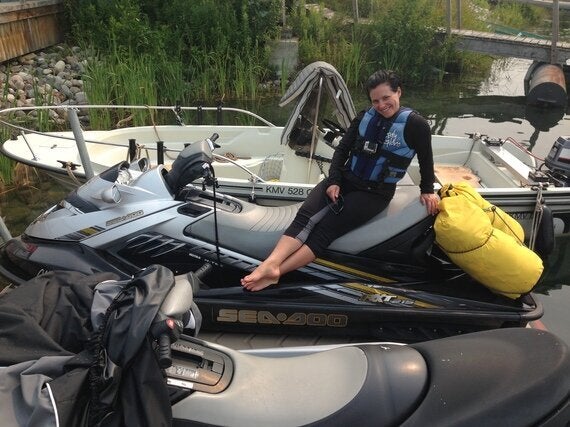 The adventures included snorkeling to explore shipwrecks and touring a resurrected Titanic era ship but the irony didn't occur to me until well into the week. The nautical nods of respect and eye-raising began to pile up as we told other water folks our intended journey. And yet, with exploration in my veins, I gamely went ahead and have lived to tell the story (unlike some of those on the sunken ships I gawked at...).
Resurrection and the beginning
"History would have you believe that the railway made Canada's west" says Eric Conroy, Captain of the SS Keewatin, but it was really the Edwardian Schooners which were built in Scotland that shipped those passengers northwestward from Ontario. They were the missing link. Immigrants went to their fabled farms of sod and hardship and they and sent back their much needed grain. Captain Conroy was but a waiter on this very ship at age 17 and now, in his "retirement," he is at the helm of this Titanic era gem of a museum. There is merely one of its kind left in the world and it is remarkably restored and moored in Port McNicoll, Ontario at the gateway to cottage country.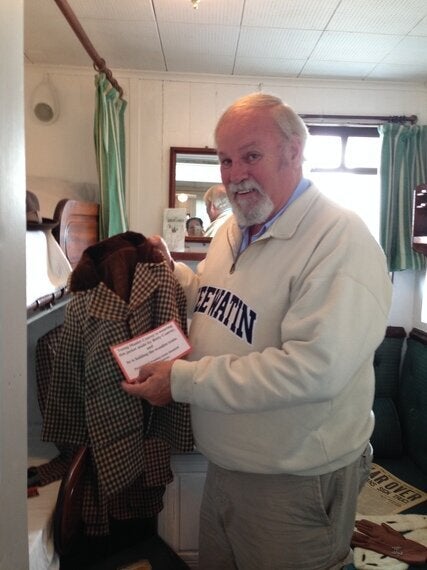 If you have ever wondered what the Titanic would have felt like, this is its little sister, a steamship of great innovation and first class accommodation. A mini-me of history.
At the very top end of the bay is Killarney, where the newly renovated but historic Sportsman's Inn showed off a lifestyle of boaters big and small. This classically styled hotel housed yachts the size of an entire school and dinghies of fishermen (plus us...on a seadoo). All folks here had a love of the water and a respect for nature. It reminded me of a community in a western. The wild and harsh nature of geography set against a mishmash of economic variance. All belonged, just differently.
Further round this great body of water, on the Lake Huron side, in Tobermory we found the hub of scuba love and the scuba divers who stayed, like us, at Ruth's Coach House Inn told yet another facet of the waterlogged story. They had the gear, chatter and excitement for submerging themselves in frigid water to peek at a piece preserved of history. The pernicious nature of the water has taken down ships that had run aground on Georgian Bay's rock. The breakfast conversations of peaking beneath the surface were infectious so we sourced a way to yet another escapade: snorkeling.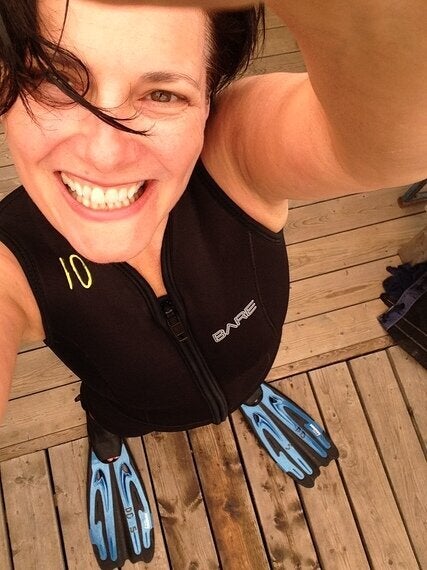 Despite my nervousness, the pros at Diver's Den assured me that the donning the squishy wet suit would be worth it. Off they sent us with Captain John on the Laura J to dole out history and drop anchor where we could see multiple ships in one day. They helped remove my fear of the downright unnatural concept of breathing through a tube under water and yet created a new awareness that this journey around the bay was just plain insane. Ships with experienced sailors heft and gear had been swallowed by this water and we were on a vessel that could only run 3 hours without refuelling and had no lights or sails. I found it to be truly worth the quest to boldly immerse myself in the frigid water of adventure to see a whole new world that was right under my nose.
Wasn't that just like life? Might as as well roll with it. The waves are easier to take when you learn how to go with them.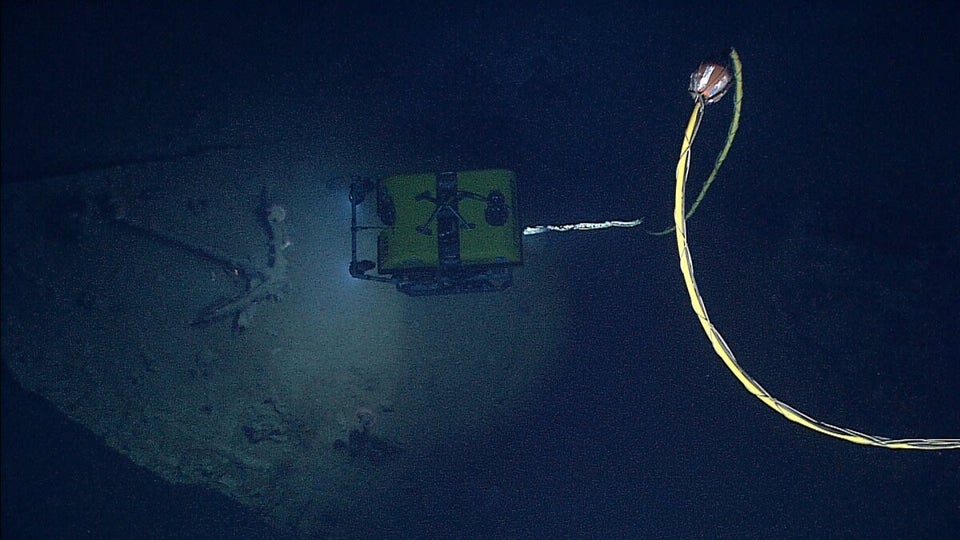 Historic, 19th Century Shipwreck Discovered