ASSOCIATED PRESS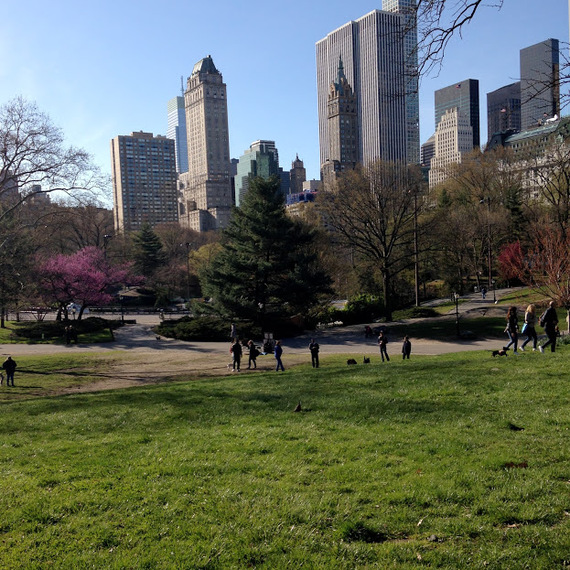 A yearly trip to New York City provides clues as to what is going on in food trends. Stuff that starts here tends to spread across the continent over the year. Here are the big ideas I saw in 2016:
Multipurpose Spaces
It's no longer good enough to do one thing well; you have to hit all the right notes on many levels to be a success in the restaurant biz. City Winery started as a private make your own wine venue and has grown into a 300 seat concert hall, unique event space, and authentic dining experience. Aside from serving and bottling their own wine right from red grape clusters they serve food to compliment.
The Barrel Room is the all day restaurant has wines on tap from their own private blends that come right up the pipe from oak barrels below. The concert hall offers better bar snacks than any music venue I've been in ranging from "cheese tour platters" to Dukkah Spice Crusted Ahi Tuna and back to burgers and flatbreads. As for the housemade wines this isn't your basement bottled juice brew.
I tried a dry Riesling that had a surprising little effervescence which vintner, Ben, chuckled at. It seems that an "imperfect" fermentation may have naturally doubled itself leaving a pleasingly vague sparkle. This is how authenticity plays out. Hey man, it's real and happening now plus there is a band warming up next door.
Super Secret Private Anything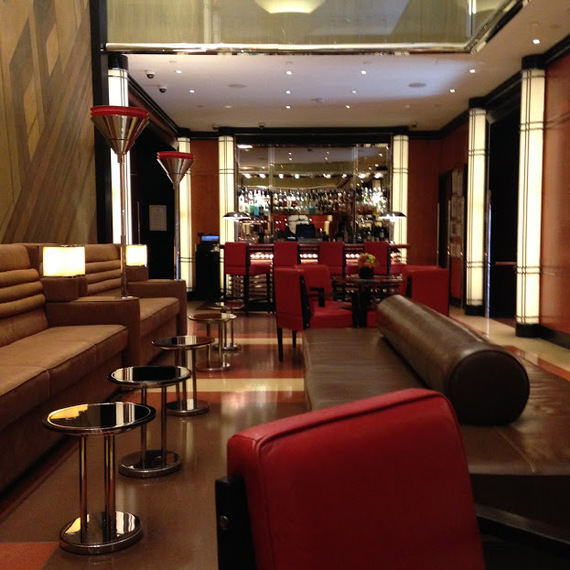 Once you have done the Times Square crazy gawk fest and Century21 designer discount shopping you want to dig a little deeper into history and the insider's New York. Google "secrets of New York" and you will find a variety of insider tips from long forgotten statues to abandoned subway stations and tenement tours. Here's my insider secret: The Chatwal Hotel on west 44th is a 3 minute walk from the mayhem of Times Square and offers an upscale, art deco respite in food, drink and spa. The Lambs Club hosts exceptional Jazz and Bossa Nova Brunches in the historic fireplaced and red leathered room where only thespian private members could enter a century ago. Now it is your little inside space.
And if you truly want the private, shhhh, nobody knows I am here spa experience, The Red Door Spa is just downstairs. With only two private rooms offering steam showers with more nozzles of spray than you can handle and a pool, hot tub designed for few, you will feel like you own Manhattan when you leave. Go with a friend for top of the line facial and massage and you will have the place to yourselves. Order a couple of drinks from the club upstairs and hide out on a rainy day to recover from "New York Feet".
High/Low Dining
You can have either super cheap food or exquisite meals but New York is a place of extremes so you can rarely have both. Either you line up at a food truck for tasty, salty, fragrant biryani or five buck lunch at Chick-Fil-A. Or, dine down in the East Village at a gourmet burger and dog spot like DBGB where house made hot dogs or burgers will run you$20 with a side of cool.
Famous Chef, Daniel Boulud has created a hip casual spot of housemade dogs, burgs and sausage. The night I went, there was hooting and hollering going on at the bar every 20 minutes or so as some regular walked in a la "Norm!" from Cheers. Here, they pour your beer for tasting a la expensive wine approval. Hmmm.
Kosher is the new organic
It's no secret that New York holds its share of Jewish People and the ultra observant want to eat out too. City Winery has a line of kosher wines that are not boiled (a practice that is required to be classified as kosher unless the wine is made by Jews) and restaurants everywhere are seeking a mashgiash's certification.
For the rest of us, Kosher rules won't necessarily translate into better or healthier food by non-Jewish standards but animal welfare might. Kosher law demands that an animal be slaughtered with a sharp knife quickly and humanely to reduce stress and trauma for the animal. Then the organs must be examined for abnormalities which could mean that your steak came from an animal free from illness and so perhaps healthier to consume. Besides, with mixed-faith mingle becoming easier, maybe understanding and acceptance will better our world. Kumbayah.
Vegan is Mainstream
If a menu doesn't have a vegan option, it won't be very popular with the millennial set. That doesn't mean that more are going whole hog on the no animal bandwagon but more are taking the option as a clean eating style on occasion.
Take a week off meat, cheese, eggs, dairy, honey and anything else that involves a beast and see how you feel is the new normal. Adding interesting new but ancient ingredients like Koji and Turmeric takes the anti inflammatory health fun even further.
Follow HuffPost Canada Blogs on Facebook