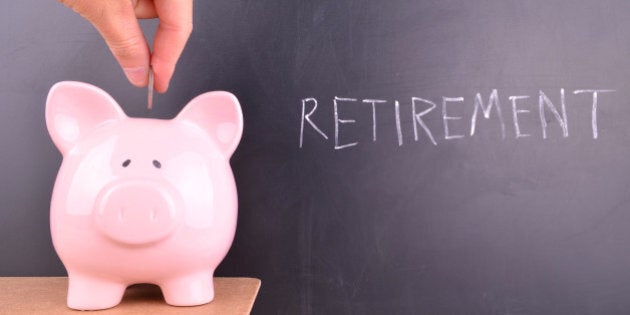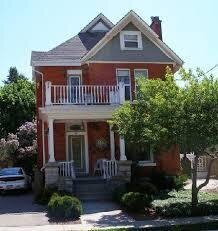 I have always been a planner. I saved 10% of my income from the time I was 15 and put it into RRSP's which allowed my young family to get into the real estate market in 1997. Needless to say, when we sold, we had done well. But paying off reno loans, lines of credit and splitting the proceeds post divorce takes its own kind of hit.
So I had two choices: Use the money to buy a small condo and hope that it appreciated at a quicker pace than the maintenance fees. Or upsize and find something that cost about the same but had income potential. Knowing that taxes and housing would be my largest expense through my fifties and sixties, when I should be socking away, I had to make some creative adjustments to avoid the needless expense of both.
That led me toward buying a Bed and Breakfast in Stratford. This town has a thriving B & B culture with a proven track record of selling out year after year so buying into it was less of a risk than some other areas. But, it also has something critical for aging healthy and wellness: a walkable, tight knit community and plenty of socializing.
Here are the three key reasons that upsizing to a 6 bedroom house is the right retirement choice:
Properties in Stratford are still affordable
The large 6 bedroom/5 bathroom house space is easily renovated to afford many kinds of income. For instance: I can run it as a Bed and Breakfast and write of 85% of all expenses since my quarters are a small percentage of the house. I could rent out my quarters as a separate apartment and live in one of the guestrooms which would generate even more income and allow even more write offs. Less housing cost and less taxes paid.
But what if I get tired of the Innkeeper's life? The property I purchased could swiftly be duplexed into two apartments or it could become a doctor's office/dental office/treatment centre and still provide me with an income and an affordable roof over my head.
Stratford real estate is sure to grow as the Toronto pressure moves outward and the services in Stratford become even more robust.
I am calm here where people know their neighbours and don't lock their doors.
I am finally able to grow my food and live more sustainably now that I have the space and the time to live a little more off the grid (or at least off the treadmill).
There are groups, teams, choirs, charities, events, classes and kind, warm, welcoming people who have all said they love living here...bar none.
The people I have met are renaissance people from all walks of life. The construction guy who sings, the banker who does carpentry, the massage therapist who is writing a book feel that it is normal to be able to do all these things. There are no pigeon holes, boxes or categories that one must fit into; that's just a small town thrive.
The city of Stratford does sidewalk snow removal. Getting around in the winter isn't simple but it is a heck of a lot easier when one doesn't have to rely upon the kindness of shovelling strangers as I did in Toronto.
Even though there are lots of stairs in my home, as I mentioned, it is certainly renovation ready to allow me to live on the main floor if and when the need comes. Until then, these stairs are giving me good glutes.
This is a walkable town where every single service/appointment/government office is within reach. My days are planned and manageable without a bus pass or a car which keeps me moving more every day.
When I starting planning what the back half of my life was going to look like, well, Gino Vanelli's, "people gotta move" took on a whole new meaning.
Follow HuffPost Canada Blogs on Facebook