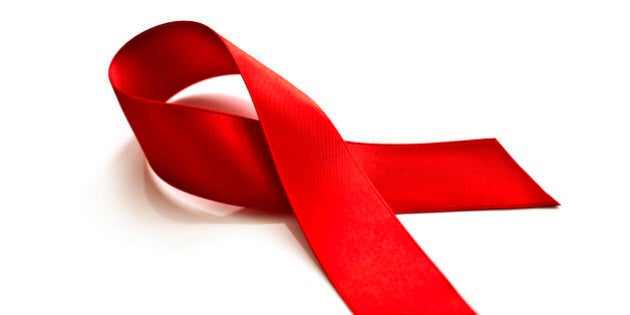 Sky Gilbert's It's All Tru (May 3-12 at Buddies in Bad Times) is a play that brings a gay male couple on the brink of marriage to the brink of pressing charges for HIV non-disclosure. looking at you, looking at me is a video installation of silent, filmed portraits of people who have been directly impacted by HIV/AIDS (opening May 3 in Buddies' Ante-chamber; free). The installation seeks to activate the space between observer and observed -- where HIV stigma may emerge. There are many good reasons to take on stigma through art, but one is the criminal law.
In roughly the same period that access to medicine and treatment has increased, so has the criminalization of HIV non-disclosure. The criminalization of HIV non-disclosure means that people are charged and prosecuted for not disclosing their HIV positive status to a sexual partner before sex. Since 1989, about 200 people have been charged with non-disclosure. In the age of U=U, the criminal law seems frozen in time. Especially, in Ontario.
In 1998, the Supreme Court of Canada (SCC) ruled that people living with HIV have a legal duty to disclose their HIV-positive status to sexual partners before sex that poses a "significant risk" of HIV transmission. In 2012, the SCC established that culpability resides with a "realistic possibility". A 'realistic possibility' is defined as having a low viral load and/or using a condom. But that's almost exactly how low-risk sex is defined.
This leaves HIV-positive people on ARVS in a real quandary. We're not at risk of transmission, yet risk sexual assault charges and even life imprisonment if there isn't disclosure.
"The penis is a loaded gun," says playwright and director Gilbert. "One has to look at the demonization of the disease itself," argues Gilbert, "and of gay men and of black men." Gilbert's underscores an important point. "It doesn't make a lot of sense in terms of science, these kinds of convictions, but it seems to make a lot of sense when you look at people's prejudices and people's fears." If a penis is a loaded gun, a black penis is even more so.
In the age of U=U, we could be on the verge of bucking stigma but not quite. Stigma remains a real threat and may decide who gets charged and who doesn't. Not surprisingly, given the recent history of anti-gay and anti-black law enforcement activities, it doesn't appear that the wide net cast by criminalization lands evenly. According to AIDSLAW.ca, 48% of all men charged with non-disclosure have been black since 'realistic possibility' became the threshold in 2012.
Stigma reduces access to treatment and medicine and undermines public health. It destroys lives and, arguably, results in more criminal charges. Gilbert and me think that theatre and art have a critical role to play in making change.
As writers and artists, we know that we have a responsibility to our communities. "There comes a time when I get angry," says Gilbert. "I began to hear about personal instances in Hamilton where people that I was acquainted with were being, or told me stories, and in some cases themselves were taken off to jail, or threatened with jail, or in jail for a while, or in solitary because of HIV criminalization so that touched me personally."
Gilbert advises that art isn't going to change the world, but it can act as a powerful critical tool. In Gilbert's It's All Tru, audiences are embedded in two opposing points-of-view. Do we press charges or do we not? This dramatic critical engagement allows the gradual change art makes possible.
In looking at you, looking at me audiences are invited to notice the stories emerging in their imaginations as they watch these filmed portraits. They'll gain awareness as preconceptions and prejudices fight to control the narrative in their own minds. Is that the person who's positive? Is he the one who lost his mom? Does it matter?
A special one-time, pre-show event is planned for the May 5, 2017 performance of It's All Tru at 6:30 p.m. With a special appearance by Gilbert, Dr. Liviana Calzavara of the Positive + One research team at the University of Toronto Dalla Lana School for Public Health will join vernon to facilitate a free public event in the Buddies Cabaret. At the event, guests will be invited to engage creatively and anonymously with the anonymous testimonies of sero-discordant couples (one person HIV+, the other HIV-). This creative work will then be donated to the Canadian Lesbian and Gay Archives for archival purposes.
HIV can be traumatic but stigma guarantees it. Life imitates Art, says Oscar Wilde. If that's the case, then -- in a culture of criminalization -- maybe a riveting new play and a video installation can be the art that contributes to the life.
Follow HuffPost Canada Blogs on Facebook