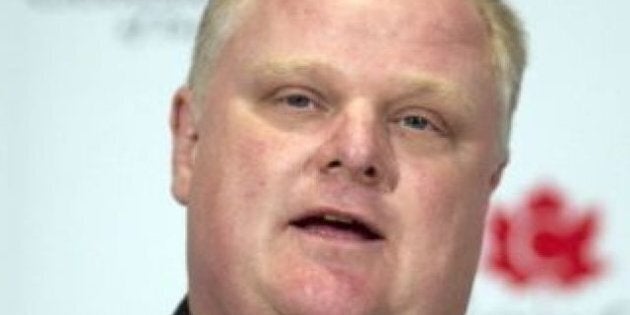 A lot has happened since I began typing. Honourable Beverley J. Oda, Canada's Minister of International Cooperation, announced that Canada will fulfill the commitment it made to the Global Fund in the fight against AIDS. That is welcome news after a too-long struggle to do our part. Wish it were so down at Toronto City Hall.
With over 50,000 visits to sexual health clinics, 80,000 vaccinations against sexually transmitted infections (hepatitis B, meningococcal, meningitis, etc.) to middle-schoolers and the inspection of almost 6,000 "high-risk" food premises, not to mention the tracking and investigation of well over 12,000 cases of syphilis, gonorrhea, chlamydia and HIV, Toronto's city budget is the backbone of our public health system. As I type, a third marathon round of over 325 deputants since July is entering its final hours. All of this in spite of the fact that our actual budget shortfall is about $41 million, according to the Canadian Centre for Policy alternatives. That's a far cry from the $775 million Mayor Ford & Co. claimed. Our actual budget shortfall is about the same revenue lost to Ford's repeal of the personal vehicle registration tax. Thank you very much. Not smart budget management. But that's not the end of it.
As Mayor Ford's 10 per cent across the board cuts take aim at our public health, deputants should have expected to be heckled and talked over by Ford's allies. One tweet on my Twitter feed reads: "#ToBudget mtg turns ugly due 2 bullying of depupants by Clrs#DelGrande (calls audience Martians) #Mammoliti & #Nuzziata. Glad my turn soon." I know the feeling. I had the same pleasure from the Ford wrecking crew during my own deputation back in July. While the sledgehammer circus swings at Toronto's heart (public health, the TTC, public pools, youth, lunch programs -- you name it), the facts on the ground are that property taxes are going up and things like HIV prevention are going down.
Joan Anderson, Project Manager of Toronto HIV/AIDS Network (THN) is particularly concerned. The Community Partnership and Investment Program (CPIP) provides 100 per cent funding to a range of community services, including HIV prevention to city residents. Anderson positions the cuts not as good budget management but as an ideological stance: "Reducing the size of government is an ideological thing --to reduce the size of government. Sometimes it is, sometimes it isn't." Fifty-four per cent of city staff growth has been, according to Anderson, due to Toronto Police Services. Not, say, a bloated social services bureaucracy. "Over 14,000 children and youth would be cut out of the public health student nutrition program...and they want to apply this blunt budget tool to a program like that? It's mystifying in its thoughtlessness. It's just '10 per cent is the number'....but who gets trampled on in that process?"
There was no analysis, admittedly, regarding the impact of the cuts according to KPMG, Rob Ford's pricey consultant of choice. "We weren't asked to quantify the impacts of reducing or eliminating the service," company representatives replied. According to Anderson: "They want to cut things that will then create more costs down the road. That is not a healthy approach to budgeting." There's plenty of research, she explains, that shows that if students don't have adequate nutrition they will not do as well in school. For one example, click here.
In terms of public health: "If you're cutting HIV prevention programs, well, the obvious impact is that more people will get HIV. And then there's all of the personal, social, economic, and health costs to living with HIV," she said. "We've got medications and that's wonderful and so many people are alive that wouldn't have been alive otherwise but it's still no breeze living with HIV." And it will still demand on-going attention. We have to look at the implications of these cuts. Otherwise, we're just kicking the can down the road to the next council and being penny-wise and pound-foolish.
Right now, our support for the homeless will diminish their vulnerability to HIV and other infections. Anderson is frank: "The community sector is a cheaper sector...the salaries and benefits are lower." This sector that serves immediate public health needs has always done a great deal more for a great deal less. But, says Anderson, "If you keep grinding away at a sector, you undermine it to a point where it just can't respond...so the HIV grants are part of the community grants...which will eliminate 83 programs including over 6,000 volunteer opportunities," which, of course, benefit all of us. Cheaply. All of us benefit from these volunteer hours as the unemployed, the homeless, and people living with HIV gain skills that result in financial health.
"We've certainly seen that with the lives of a lot of people with HIV. At first they're coming to AIDS service organizations, and the needs are just so much more complex than they used to be. So they're getting support, case management, peer support, different programs, food, et cetera. And they're getting help to stabilize. For a lot of those people, what they want to do is to respond, to give back, and to get involved when they're immediate crises are resolved. Often that volunteerism leads to greater confidence, greater skills, and then, their health willing, they are able to move on and perhaps be employed somewhere. All of that gets damaged when you impose these kinds of cuts."
Ford, we have to remember, didn't find any cuts in spite of paying KPMG $3 million to find them. In spite of this, the AIDS Committee of Toronto's entire gay men's community education and outreach programming will be eliminated. But we must, according to Ford's budget management, press on with the repeal of the vehicle tax and the $400,000 he will also spend to remove eight kilometres of bike lanes. Add that to the over $50,000 the Fords spent on consultants to make our waterfront into a megamall.
The gravy train is stationed in the Mayor's office, not the city budget.