If we look at leadership in today's workplace, there are a variety of styles to be found. There are successful organizations -- large and small ones -- that still apply a command and control approach. On the other hand, there are companies that demonstrate a more cooperative and partner-like leadership style. Which one is more successful?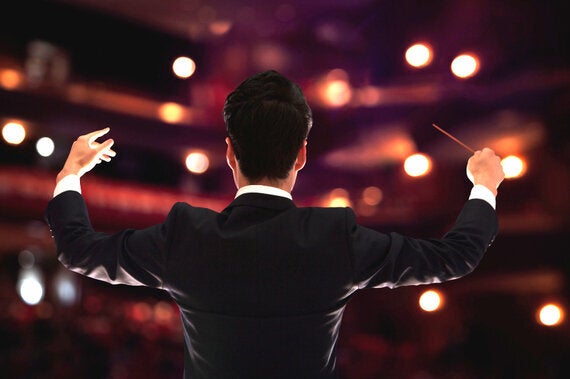 The command and control style is inherited from the industrial age and seems somewhat outdated in the 21st century's workplace with its increasing number of Gen Y employees. One of my clients, the former country CEO of a large multinational organization, eventually left it because he could no longer identify with its leadership culture. According to him, the employees' ability to think for themselves was not just "not required" -- it was literally undesired by the top management of the organization. For him, this environment created inner tension and conflict to the point that he decided to leave.
Does such a leadership culture still work?
Yes, it does -- up to a certain point and I am not saying it is completely wrong. Many of these organizations are extremely profitable and generate high shareholder value. The question is: Is this the only measurement criteria for success and at what price does it come? Typically some of the costs are high employee turnover and low employee loyalty. Then again, these costs are only relatively significant, when people are queuing up to get one of the well-paid jobs.
At the other end of the spectrum, there is an increasing number of leaders and entrepreneurs who adopt a partner-like understanding of leadership, by creating an environment in which each individual and the team as a whole can perform at their very best. This way of leading is all about the employees, not about the leader, or as Warren Bennis, the just recently deceased author and leadership pioneer once put it:
"Good leaders make people feel that they are at the very heart of things, not at the periphery."
With that said, leadership can even be understood with a service connotation. I have seen this principle work incredibly well in organizations. From a leader, it demands trust more than anything else and the willingness to let go of control where and when it is appropriate. Having the situational awareness of when this is the case, or when applying control is required and to what extent, is one of the leadership skills that have become increasingly important in today's workplace. When it is needed, the authority needs to be there. But authority is not enough to make people your partners.
Lead like the great conductors
There are many analogies being used these days to explain good leadership, ranging from the alpine guide leading a group of roped climbers to the summit, to the skipper sailing a regatta with the crew. One of my all time favourites though is the analogy of the maestro conducting an orchestra.
Besides the obvious musical skills, playing in a band or orchestra requires many skills that are also very helpful in a business context, especially when it comes to working with others. It helps to be in a relaxed state of alertness while being focused at the same time. You need to listen to your peers, making sure you are connected, in tune and in time with them. You need to master your instrument. And last but not least, you've got to watch the conductor.
What does a conductor do when conducting an orchestra?
Does he or she lead the orchestra by command and control? Or does he rather provide the space in which harmony can emerge? The answer is yes. Both options are possible. In his fantastic 2009 TED talk, Itay Talgam, a former conductor and disciple of the great maestro Leonard Bernstein, shows the wide range of styles in which a conductor can lead an orchestra. In a series of video clips, he shows some of the great conductors at work. There is Riccardo Muti for example on the one hand, leading with a strong hand and with lots of control, clearly signalling that he is in charge. There is Herbert von Karajan on the other hand, another great name in the realm of classical music, enjoying the music in an almost meditative state while conducting. And then of course, there is the grand master Leonard Bernstein himself, giving away control completely, trusting the orchestra and giving a great example of the beautiful state of "doing without doing."
Is one style better than the other?
Well, it is not that black or white, of course. Mr. Muti, now in his 70s, is certainly one of the greatest conductors alive -- and von Karajan and Bernstein were living legends. They all were and are successful. Still, their styles of conducting could hardly be more different and with a different impact on those who played under them. In 2005 Mr. Muti had to resign as the principal conductor from La Scala in Milan, as the orchestra and staff voted overwhelmingly against him in a motion of no-confidence. According to Talgam, the roughly 700 musical employees of La Scala complained that they were not given enough room to develop and that they felt like they were treated like instruments rather than partners. So, the question is, at what cost am I successful as a leader and how do I define success?
What are the requirements for cooperative leadership to be successful?
If we look at the professional body of an orchestra, such as the Vienna Philharmonics, one thing becomes obvious: each player is a master of his or her instrument, to the extent that they don't have to consciously "think" of what needs to be done but can rather be in a state of flow, fully present and connected to their instruments and to each other. Obviously, this requires a lot of training and practice, as well as a clearly defined framework with a clear set of rules. Each player knows exactly what to do, follows the rules and plays by the book. Within this framework, however, leaders like Bernstein offer a lot of space for interpretation, giving the individual player the opportunity to live up to their full potential.
To quote Herbert von Karajan:
"The worst damage I can do to my orchestra is to give them a clear instruction. Because that would prevent the 'ensemble', the listening to each other that is needed for an orchestra."