Last week I had the pleasure of attending the prestigious Escape the Runway Event which celebrated Canadian Fashion in all its glory show casting collections from award winning and notable designers from across the country.
I didn't really know what to expect at this event but the amount of Canadian talented designers was just overwhelming. I wore a dress by a Canadian designer Narces and people would tap my shoulder as I walked through the crowd and say "Nice Narces dress." The crowd knew what everyone was wearing by the distinctive and personal touches the designers had put into making each garment. Canadian fashionistas do their homework.
I have always felt that the Canadian Fashion industry does not get half enough credit for its talent but I left this event feeling very optimistic about the future of Canadian Fashion. Everywhere I looked there was a designer dress sparking in the crowd. Although not everyone was attired in elaborate Canadian evening designs I was happy to discover that the majority of guests did in fact wear Canadian. Most went to the effort of following the dress code which was set by the events organizers. I love that people are finally coming to the realisation that we must support our own industry in order for it to thrive. Here are a select few red carpet looks of the night.
Andrew has designed for tv and film productions for many years. Unike most fashion designers who start with a sketch he gets his inspiration from the textures, colour and feel of the fabric.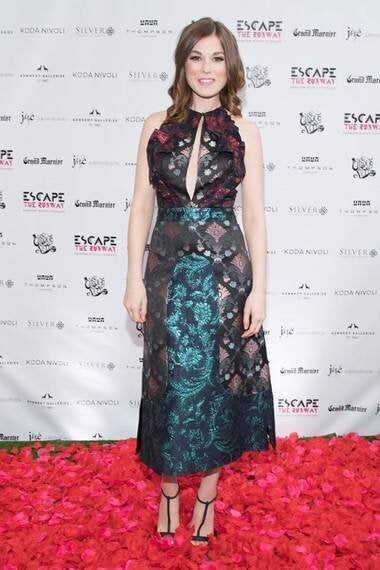 Meghan Heffern, Photo: Ryan Emberley
Working from the age of 14, he has had ample experience in many aspects of the fashion industry, from pattern making to uniform and costume design , to teaching in non profit and educational environments.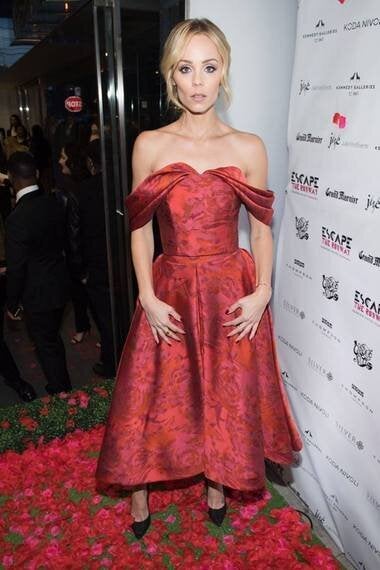 Laura Vandervoort, Photo: Ryan Emberley
Lesley is a Canadian First Nations designer with a passion for social cultural issues from a young age. She combines her studio and art history with her ever growing technical skills to develop progressive and unique collections. Teaming with the #BeBodyAware campaign Lesley aims to raise the issue of diversity in fashion focusing on issues like the ideal female body shape, personal identity and aboriginal stereotypes.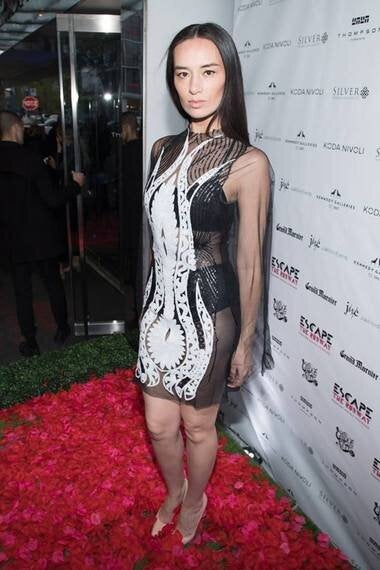 Cara Gee, Photo: Ryan Emberley
Throughout her upbringing Nikki Wirthensohn was surrounded by design, art and fashion as her mother worked alongside esteemed British tailor to the Royal Family Victor Edelstein, who created Princess Diana's most iconic gowns.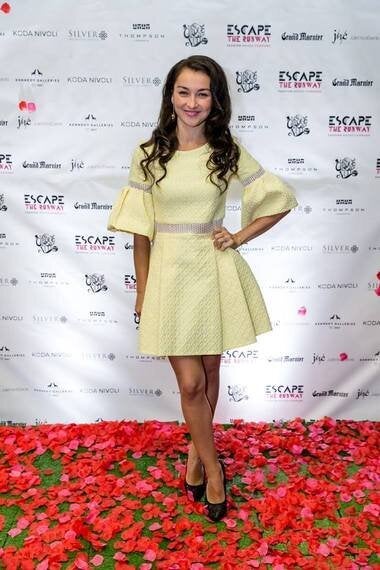 Ann Pirvu, Photo Ryan Emberley
Hilary is a contemporary cruelty-free designer. She focuses on tailored fit, bold prints and inspired fabrics that make fashion effortlessly conscientious. She adds "Animal rights have been a passion of mine for quite some time and I wanted to transition this into my work"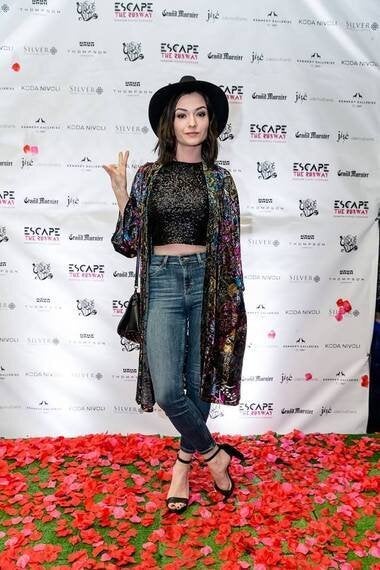 Natasha Negovanlis, Photo Ryan Emberley
Born and raised in Montreal Antoinette Di Carlo learned how to hand stitch at the tender age of eight. She handcrafts every design with exquisite fabrics and precious resources. Today she runs her atelier from the heart of Little Italy where all of her designs come to life.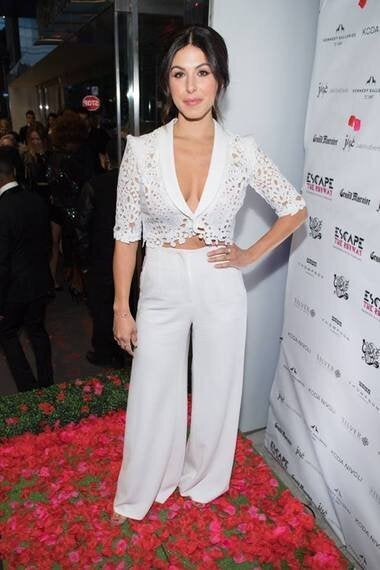 Cristina Rosato, Photo Ryan Emberley
Additional Credits: Magnet Creative, Jules West Events, Vito Amati
Follow HuffPost Canada Blogs on Facebook