Starving, weak and exhausted, these three words perfectly sum up my first experience of modelling, or what I thought was a gateway into the fashion industry, my first beauty pageant. It was 11 years ago I was 17 naive and curvier than every other contestant.
I aspired to model for years because I had the height but never realized at a US size ten I was considered too curvy to be a Miss World contestant or sign with an agency. Time after time I would get through rounds of pageants. All of the judges approved of me until the swimsuit round where they would look at my hips with a perplexed expression. I dieted for a while in an attempt to fit in but I instinctively knew my body would never shrink to the desired size required of me by the fashion industry.
Years later after deciding I would never change my body for anyone, I was a plus size model signed with agencies in all different parts of the world. How Ironic is it that I became far more successful as a plus size model by accepting my body as opposed to dieting and trying to change it. This message in itself was powerful to me and is the reason I still educate positive body image to this day.
Body positive campaigns are essential for progression within the fashion community and media. Why? Because they remind us to love our bodies. They remind us the "perfect body" is a hoax. Having been exposed to the harsh realities of the media and modelling from a young age, I think it is imperative to influence teenagers/women/men to love their bodies as they are without changing them.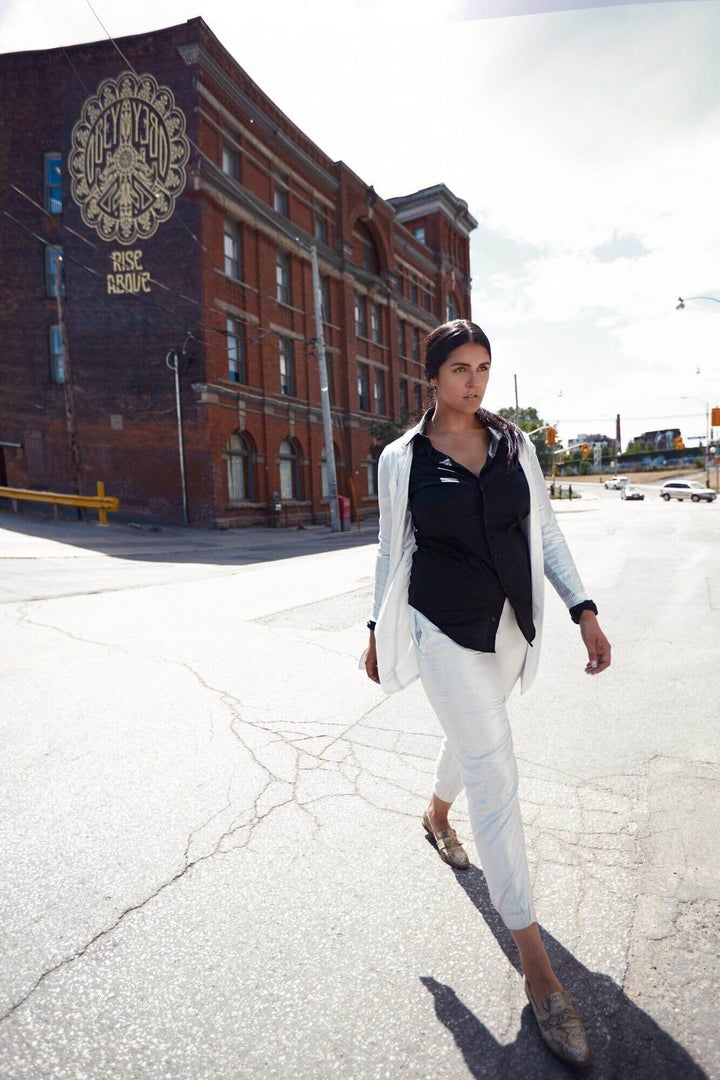 Photo by Philippe Maurice
It is even harder in 2016 to have a positive body image when bloggers/celebrities are saturating the Internet with makeup accounts and photoshopped "perfect" images/selfies. The average Instagram selfie goes through at least three editing apps with features to smooth the skin, contour the face and whitening of teeth, and the list goes on. Teenagers are looking to these accounts taking them at face value which is damaging body image on a macro scale.
If people are looking up to Instagram stars with millions of followers and feeling pressured to look like them, I would like to think they can also come across a honest body image campaign that celebrates women and men of all ages and sizes and ethnicities, as well as re-educating people on body images facts and how he media can brainwash us with hundreds of advertising tactics.
In January 2016, I founded project #BeBodyAware. Our goal is to carry out 50 photoshoots over the next year showcasing all different types of bodies. After carrying out our ninth photoshoot of project Be Body Aware it became apparent that the interest in the project was growing rapidly with designers like Narces, Lesley Hampton and Christopher Paunil coming on board and supplying us with their clothes for our shoots. Top photographers, artists and and models were excited to come on board.
In our first shoot we featured two plus-size models to showcase that a size 12 model and 16 are both considered plus size models, and to open the conversation about body image. In another shoot we brought awareness to people who are regularly discriminated within the industry on the basis of their height by pairing a shorter model with a taller model. With the help of People Magazine we were able to highlight the issue of gender discrimination by featuring a queer gender model.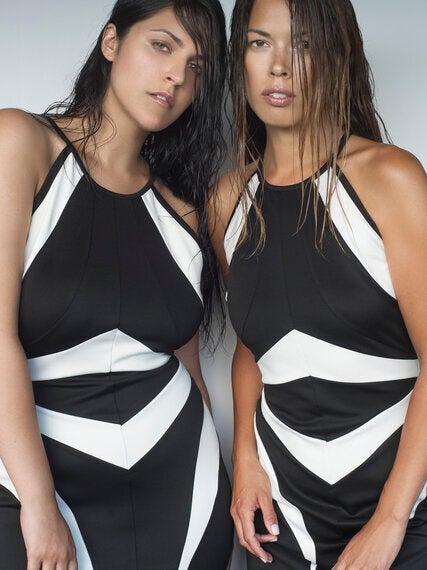 In our latest shoot we had the pleasure of working with top fashion photographer Richard Dubois to create striking editorial images featuring two models of diverse and ethnic backgrounds. In addition to this we wanted to demonstrate that straight size models and plus size models can work together with a high fashion designer. I am a size 12 and In these shots I am modelling along side Charlotte Singmin who is a size 4. We are both wearing the same designer pieces, and even made the point of modelling the same dresses in the shot above.
We want the public to look at our images and realize that all body shapes and sizes are beautiful, and we want to celebrate the designers, stylists, photographers, artists and of course models who are embracing diversity in their industry. The project is evolving as we continue to shoot and we also discovered the designers we have collaborated with thus far have had a range of different sizes in their collections. Of course we do expect to come up against some challenges along the way, but we are confident, that is why the project exists. We want to actively create real change. If you see one shoot and feel like it doesn't fairly represent your body just hang tight we have another 40 editorial shoots coming your way.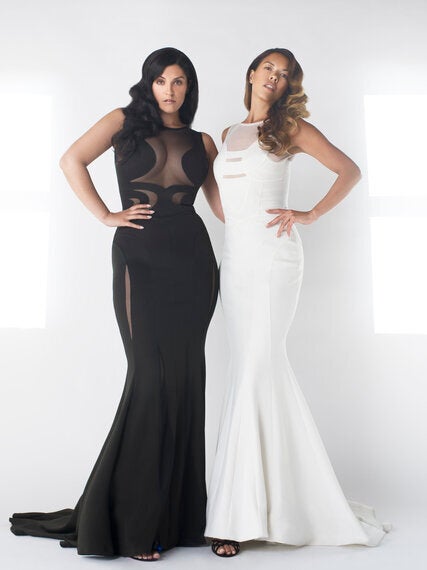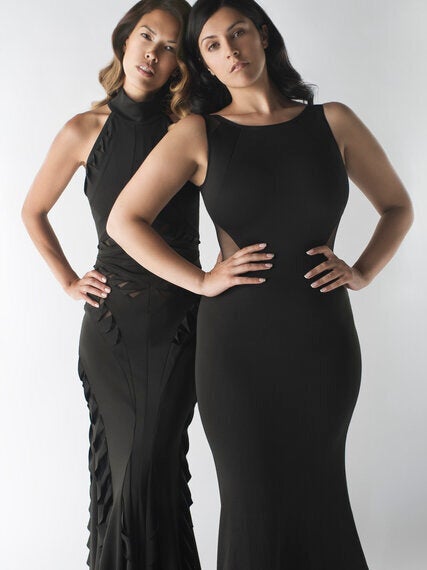 To support Be Body Aware campaign upload your untouched photos accompanied by the #BeBodyAware.
Designer: Christopher Paunil
Hair and Make up: Mario & Cherie Grassa
Models: Charlotte Singmin, Tia Duffy
Follow HuffPost Canada Blogs on Facebook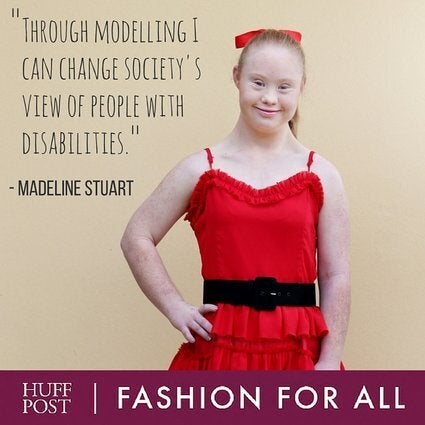 Quotes On Why Diversity In Fashion And Beauty Matters