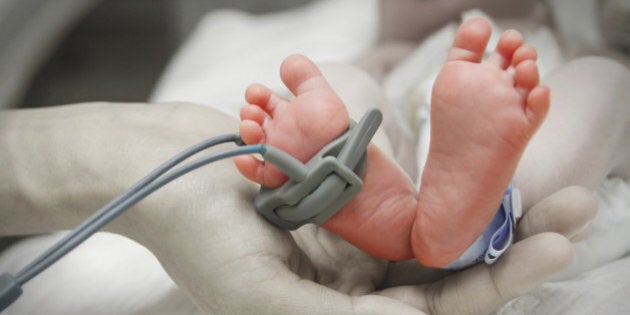 It's a day set aside each year to raise awareness about the worldwide problem of preterm births, the health issues and struggles preterm babies and their families face, as well as the preventative measures that can be taken to help minimize the risks for mothers.
Preterm birth (birth before 37 completed weeks of gestation) is the leading cause of death among young children, according to March Of Dimes. Every year, about 15 million babies are born prematurely worldwide, and nearly one million of those babies die from complications. In Canada, 1 in 12 babies are born preterm.
In my house, every day is prematurity awareness day.
My twins were born at 30 weeks gestation due to a life threatening condition called Twin To Twin Transfusion Syndrome (TTTS), which happens in identical twin pregnancies when the shared placenta's blood vessels stop flowing equally between the babies. One baby receives too much blood, while the other receives too little. It was something that no one could have predicted, and in our case, it could not be treated.
After a scheduled C-section, baby "A" weighed in at 1360 grams, and baby "B" tipped the scale at about 950 grams.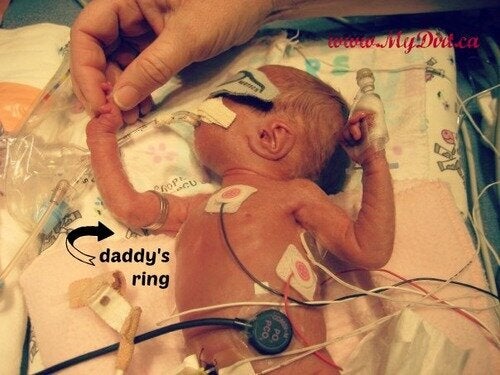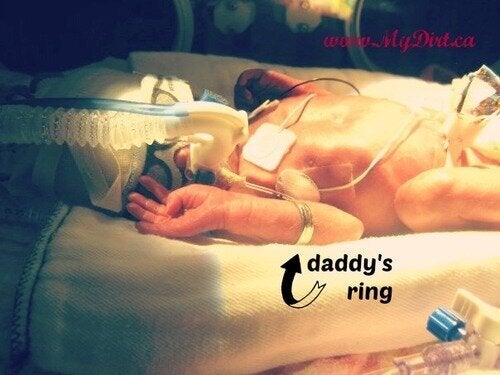 They spent eight and 11 weeks in the NICU, respectively. Ventilators, UV lights, C-Pap, monitors, countless IV pumps with dozens of drugs I can't even pronounce, two surgeries, five ambulance transfers, feeding tubes and a team of nurses that have a piece of my heart.
After having two full-term children, life with not only one preemie baby but two meant learning how to care for an infant all over again.
Here are 10 things every parent of a preemie knows:
1. Suck. Swallow. Breathe. Sounds simple, right? If the baby can't do it, they can't go home.
2. I can read a monitor as fast as a nurse. Sitting bedside day and night for two babies means that when those bells and buzzers start going off, I know which numbers mean the baby is just yawning and which ones mean call the nurse. After a while I would hear those sounds in my sleep and in the background of a TV show, and it would make my stomach turn.
3. The NICU number is on speed dial. Eventually, every parent of a premature baby has to go home and sleep, shower and even care for older children. I took great comfort when the nurse handed me a card with a phone number for dedicated use by parents to call and talk to their nurse for updates 24/7. There were many a night I would call at 3 a.m. while I was sitting in bed pumping breast milk.
4. Liquid gold is precious. I had always planned on breastfeeding my twins just like I had with my older two children. But when they were born so prematurely, I wasn't able to breastfeed. So I did the next best thing -- I pumped. Round the clock on the same schedule as if they were full term and at home, I was attached to a double electric pump and would freeze the tiny bags to transport to hospital the following morning for that day's tube feedings. Not a drop was wasted.
5. Keeping the baby warm helps them gain weight. The simple act of trying to regulate their own body temperature actually burns calories and prevents tiny babies from gaining weight.
6. Clothes will never fit. My wee little girls were still wearing size 3T clothes when they started kindergarten at the age of 5. If it wasn't for adjustable waist pants, they wouldn't have had anything to wear!
7. A common cold is not just a common cold. Even the most relaxed of parents turns into a hand scrubbing germaphobe with cracked skin after having a preemie. One sneeze can cause a life threatening infection.
8. Milestones come later. Learning to sit up, learning to crawl, learning to walk -- all of these things happen at a different rate than full term babies. And with every milestone, we celebrate!
9. Preemie babies sleep through anything. The NICU is anything but quiet. There are always people around talking, machines that are humming, vibrating, beeping, ringing and buzzing. And then there are the lights. On and off around the clock, and if the NICU happens to be dimmed for evening, flashlights are used to check on the baby. They're checked, handled, moved, poked, tubed, changed, fed and examined almost every hour on the hour, so it's no wonder that my now 7-year-old preemies can sleep through a thunderstorm.
10. Preemie babies make feisty kids! They come into this world fighting for every breath. They struggle to survive each day and they work hard at simply growing one gram at a time. By the time my preemie twins could walk and talk they were ready to take on the world and tell everyone who's boss. They're strong willed and have proven that nothing and no one will stop them. They're more than survivors -- they're thrivers.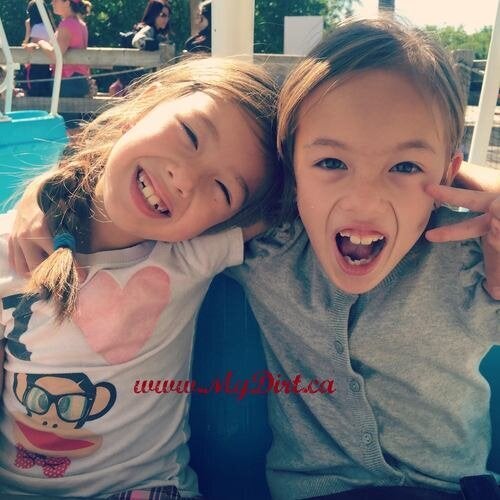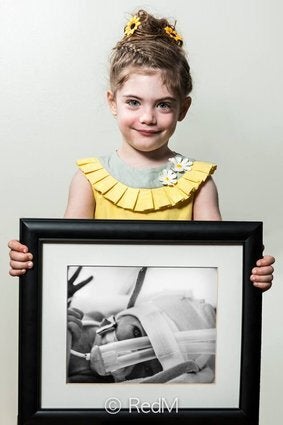 Before And After Photos Of Premature Babies