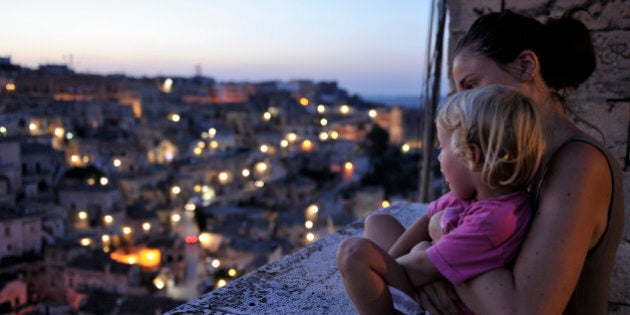 Hotel food is rarely ever good and it is often overpriced.
In fact, the chefs who work within these business conglomerates aren't keen to sing its praises either. It's rare to have a dish that deviates from the standard chicken, beef, or salmon selections. For big hotel chains that cater to business folk and large conventions, it's all about the high volume production and offering something familiar rather than creative.
However, Curio Collection, a new string of boutique hotels, aims to change such stigmas held against hotels and alter perceptions that it only offers cuisine that has been subject to forms of industrialization.
Curio chefs I spoke with say that it is possible for hotel kitchens to have life and vibrancy; and more importantly, they do not have to go through chains of command to exercise creative control.
Curio hotels hope to offer authentic experiences coupled with enriched dining moments. Since launching the brand in 2014, the collection currently offers 25 hotels that span the United States, Jamaica, Spain, Germany, and Argentina. In an ambitious push to expand, they hope to have 300 more locations open by 2021.
The newest hotel to join the family, LondonHouse in Chicago, is a sign of the times. Curio belongs to Hilton Hotels and this latest entry into the market proves that even large organizations cannot be complacent; they must innovate and stay ahead of the curb. But Curio is decidedly less flashy than its hotel relatives. In fact, there's nary a Hilton sign in sight (with the exception of a small Hilton HHonours sign at Check-in). SVP and global head, Curio – A Collection by Hilton and DoubleTree by Hilton, Dianna Vaughan, explains that it is more about showcasing "individual components" of the hotel and how it ties into the local community. The aim is to cultivate and maintain a unique personality that will attract locals and tourists. For instance, the LondonHouse building itself is a historic landmark. The integrity of the interior and exterior have been preserved to honour many of the architectural components that were created in 1923 when it was originally an insurance company: the London Guarantee & Accident building. This building was considered one of four 1920s anchors of the Michigan Avenue Bridge, which included the Wrigley Building, Chicago Tribune Tower and the 333 North Michigan Avenue.
Along with architectural significance, Curio hotels hope to capture the spirit of each city through its Food & Beverage Program. Ironically, to execute this successfully-- these hotels do essentially the opposite of what a regular Hilton does. At all Curio hotels, it is about freedom and not adhering to conventional standards.
Chef de Cuisine Jacob Verstegen at LondonHouse Chicago, Curio Collection by Hilton says that he probably wouldn't have taken the job had it been offered through a regular Hilton Hotel. It remains to be seen if this evolution of hotel dining will affect Hilton's other brands in the future. At the moment, Vaughan says that they are not in conflict with one another because this type of hotel attracts a different kind of audience.
But if you're a talented Chef and restaurateur to begin with, why you would enter into a partnership with a hotel chain at all? Executive Chef Frank Bertram, owner of Slowman at the Reichshof Hamburg, Curio Collection by Hilton in Germany explains his decision:
All the chefs spoke about their craft in relation to preserving the integrity of their artistry at Curio.
Chef Frank says that when you eat their Cordon Bleu for instance, your memory will always be tied to them. Imbued within his dishes are the spirit and story that he wants diners to take away. For him, he partners with Curio because the hotel allows him to not only maintain his local and seasonal philosophy, but offers more resources to build further relationships in the community that wouldn't otherwise be feasible due to financial or time constraints.
The most important aspect for these restaurateurs is to have a symbiotic relationship. They do not have to adhere to stringent hotel regulations when it comes to menu planning and dining experience. This freedom results in financial success not only for the hotel but the restaurant too.
Follow HuffPost Canada Blogs on Facebook