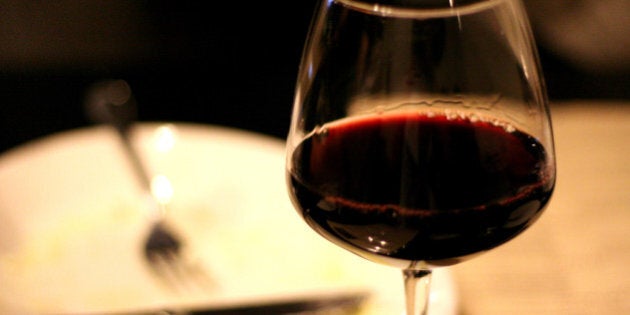 Barbecue is wonderfully and wickedly assertive. With heady smoke and spices, wines who want in on this action need to have legs of their own to compliment the meat-flavoured medley.
Tasked with this mission was Jacobs Creek latest creation: their Double Barrel wine. I wasn't sure what to expect having only tried their Moscato white wine before -- which was light, fruity -- but not for me. Personally, I found it a tad too sweet and difficult to match with dishes I enjoyed. However, this red wine was stellar. And at a $19.99 price point, it's fantastically affordable.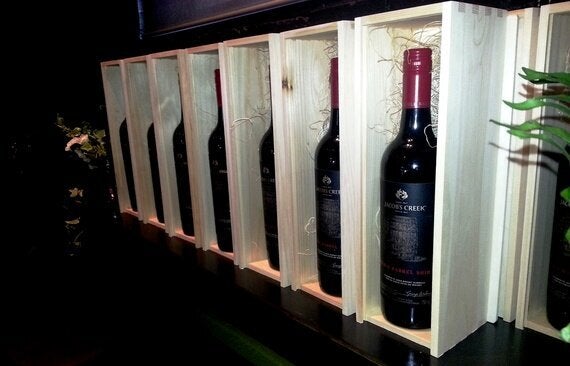 What makes this wine so unique? JC's Chief Winemaker -- Bernard Hickin -- flew in from Australia for this special event at The Carbon Bar in Toronto, to explain the wine's inception. They first experimented with double aging about two and a half years ago, breathing new life into old whiskey barrels that would have otherwise been discarded. They use their Shiraz, which is aged for 15 months in French Oak barrels. With undertones of plum, blackberries, vanilla and coconut, it has a delicate and fruity finish.
The wine is transformed when it is aged again -- and this time in 20+ year old Scotch whiskey barrels for 12 weeks. They did experiment with other barrels such as rum and Canadian whiskey, but the Scotch elevated the wine in a manner they most enjoyed. The wine became richer in body: carrying echoes of sweetness from the whiskey, a rounded mouth-feel and voluptuous sensation on the tongue. The flavours aren't altered but the texture of the wine is. It has a smooth-softness and any sharpness has been tempered.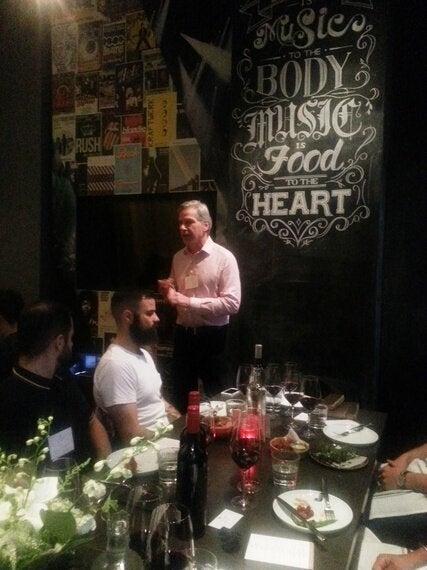 For the lunch, both wines -- the before and the after -- were placed in front of us. In trying the "after" version, it was difficult to return to the non-double aged variety. It's official, I'm a convert. To ward off a potential booze-induced head-rush (on my part), there were copious amounts of meat fare to indulge in. Chef Hidde Zomer and his pit master make meat-magic fare for the conquering. We start out with snacks that are a haze in sweet, sour, spice, and sound-bite worthy crispiness in the form of KFC-Korean Fried Cauliflower, shishito peppers, and beef brisket croquettes. They fire up our senses; and undoubtedly, the KFC nuggets were the first to be scarfed down -- reminiscent of sweet and sour pork, they had that glistening veneer -- but with a snow white, creamy interior. They were bites of finger-licking goodness (yes, I said it).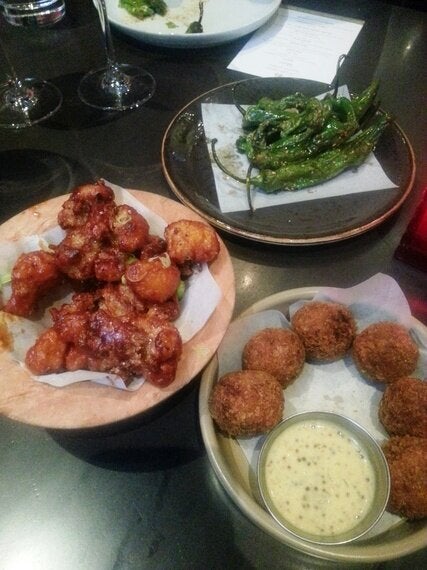 Before any lip searing heat took hold, a calming trio of starters arrived: refreshing raw salad, steak tartare, and smoked quail. The salad was a talk-of-textures with coconut, jicama, apple matchsticks, creamy avocado, valentine radish, coriander and chili-lime vinaigrette. But my heart went to that interactive steak tartare surrounded by bubbly, puffy, beef tendons. Grasping the deep fried cloud, we'd load up on soft hand-chopped steak spiked with Maker's Mark and tajin.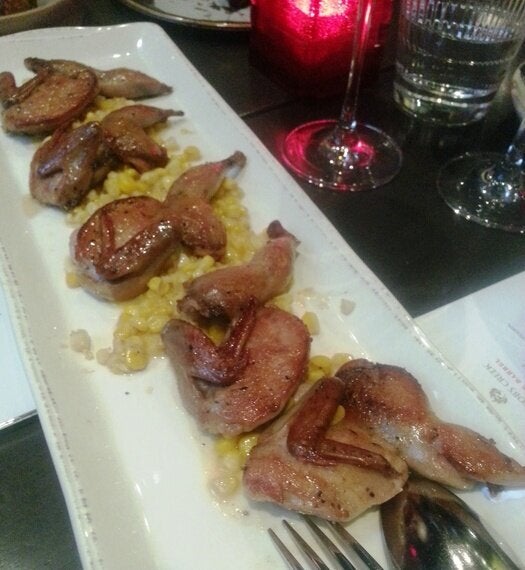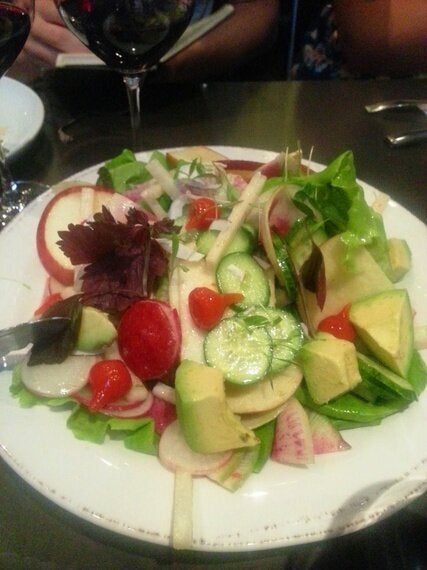 For our mains, a thicket of wood fire pit goodies were placed on our table: our Southern sojourn had truly begun. The supple flesh of the smoked pork ribs was deeply intoxicating. This was much better than my last visit at this restaurant. Admittedly, I had written-off the BBQ here because my initial pork rib venture resulted in pieces that were dry and gnarly. But now, I eagerly dived into this earthly delight -- elegance be damned. The beef brisket sandwiches were akin to sloppy joes. I cocked my head to one side and took a large bite -- but it was a futile attempt to think I could avoid its contents drooping onto the plate. Regardless, it was tender, delicious fun. Their blonde-ambition fried chicken was a hue lighter than I was accustomed to, but it had a joyful rickety-cobbled surface and juicy meat inside. And of course, we fought to down it alongside a wedge of that sweet cornbread.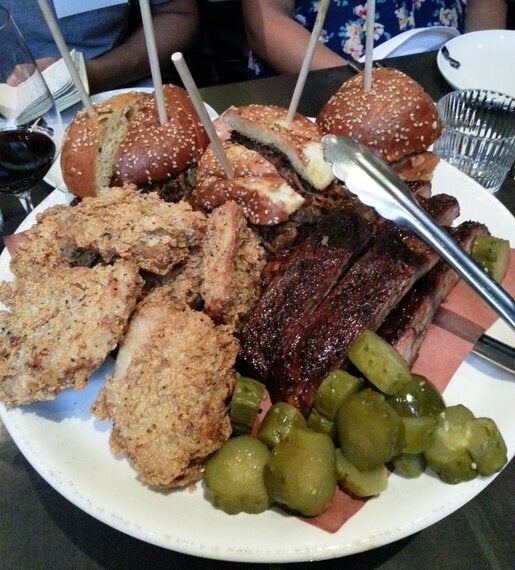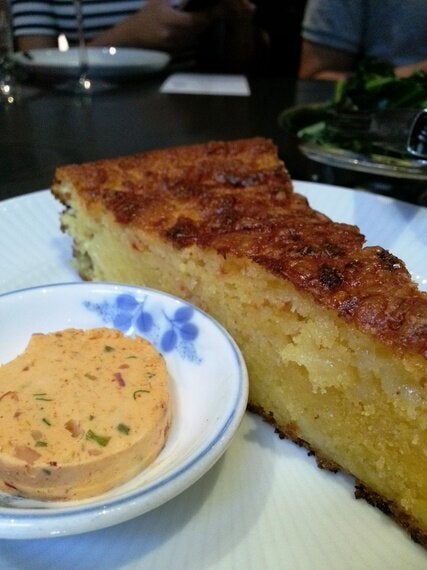 Many were bursting at the seams by this point, but somehow, we made some room for dessert. My weakness arrived in the form of a fat brownie square, emboldened with banana ice cream and praline pieces. What is it about this humble dessert that causes eyes to widen and hearts to palpitate (or perhaps just mine)? And just for sugar-high's sake we also received Carbon Bar Chocolate bites. The domino pieces are layered with bourbon caramel, bitter chocolate, pecan ganache and cranberries. Don't be fooled by its precious size: it is an arsenal of chewy, gooey, nougat-y richness.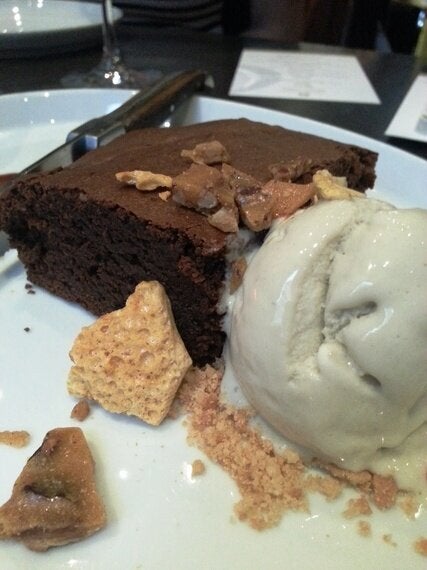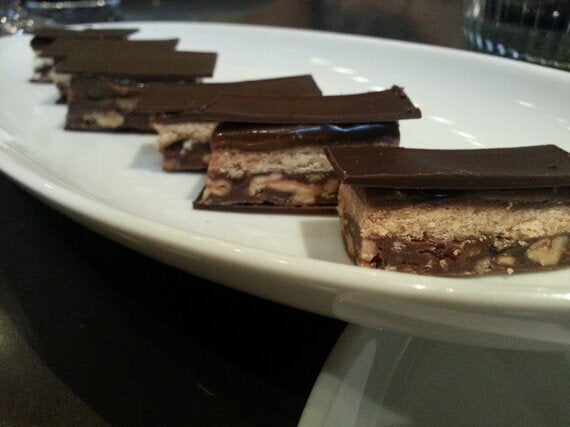 All photos by Tiffany Leigh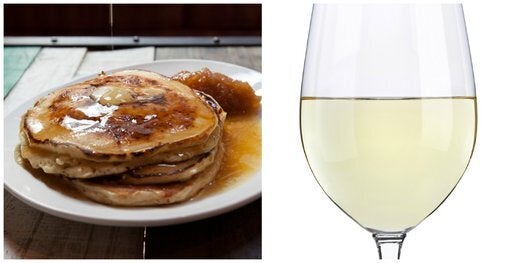 Brunch and Wine Pairings For The Ages