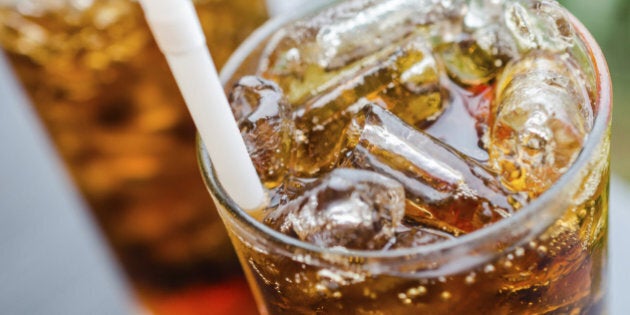 Taste the Feeling is Coca-Cola's newest global campaign that hopes to capture the hearts and minds of a younger generation. Although the brand has been under a dark cloud of increasing scrutiny due to an ever-increasing and health-conscious public, Coca-Cola is resilient. And iconic. Its symbolism, advertisements, and jingles are all embedded in our history of pop culture.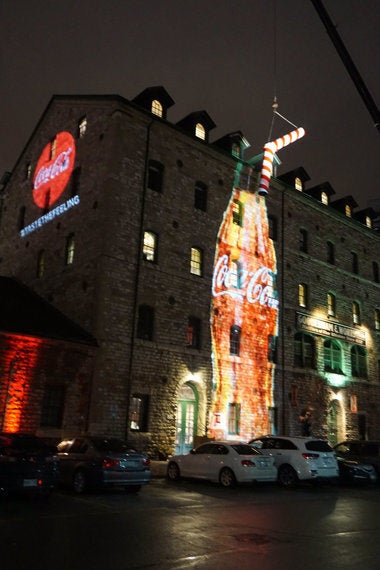 In all fairness, they are not the only brand under siege; but regardless, it does not appear to phase them -- as depicted in their recent Canadian campaign launch. In a bid to spread awareness of their new mantra and jingle, sung by relative newbie, Australian singer Conrad Sewell, Coca-Cola is innovating in this era of the 'foodie'. They have always been able to weave a narrative with emotional sentimentality into their brand and product range. And Taste the Feeling is no exception.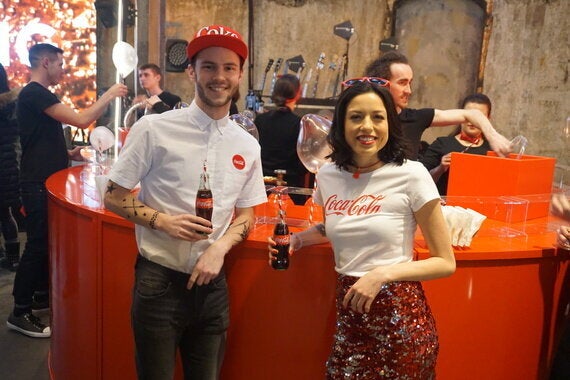 In Toronto, their multi-sensory event attempts to tantalize all levels of the senses, from elaborately staged montages to culinary concoctions that infuse the flavours of Coca-Cola. Now, only time (and perhaps sales) will tell of its level of success.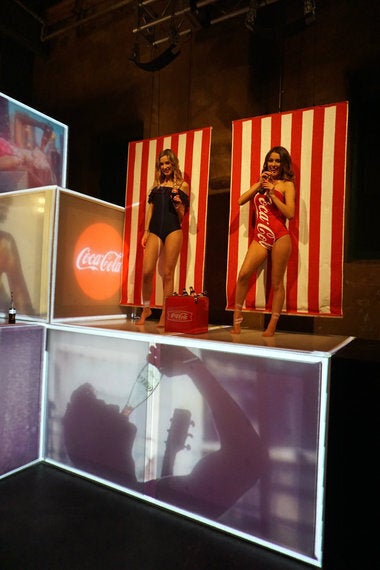 In Coca-Cola's appeal to be more authentic with its current and future audiences, it has connected and collaborated with local talent. They asked a few chefs to use their soda in savoury and sweet dishes, as well as in refreshing cocktails.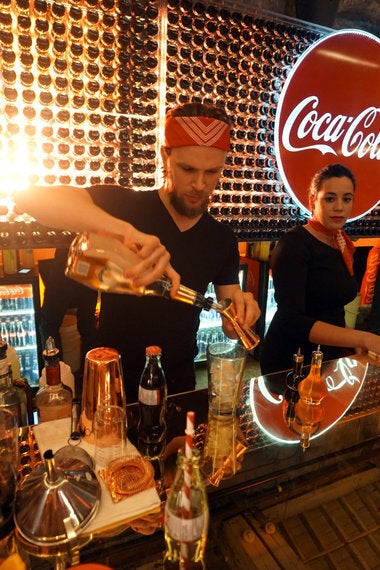 I had an opportunity to ask one of the chefs involved - The Drake Hotel's Chef de Cuisine - Alexandra Feswick, how she used Coca-Cola in her Peking Duck tacos.
Although she says that she was provided with the concentrated syrup, she mentioned that people at home can easily recreate the dish and components by taking a regular can of Coke and boiling it down to a syrupy, molasses-like viscosity. Feswick admires how certain flavours of Coke become more prominent when getting to the essence of the soda. The aromas of anise and clove become intensified and meld extremely well with the rich texture of her duck dish.
For Feswick, there's a nostalgia involved with Coca-Cola; as a classic Coke drinker, for her, Taste the Feeling reminds her of the beginning of her restaurant experiences in the kitchen. Feswick says that cooking is not just about the food on the plate... it's the feeling and textures of ingredients, equipment she uses, and interactions with her staff.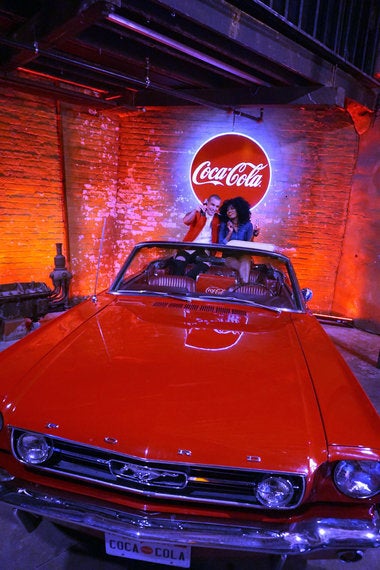 Edible creations are not the only items on the menu. To quench our thirst, Neil Hazelton, who runs the Bev Lab, was on-site to create numerous cocktails for the evening's festivities.
For cocktail enthusiasts, Hazelton recommends people recreate The Long island Fizz at home as a refreshing drink for guests to have at gatherings and parties.
As a Coke Zero drinker, for Hazelton, Taste the Feelings reminds him happy moments in his life and the joyous times that sipping a bottle of Coca-Cola brings.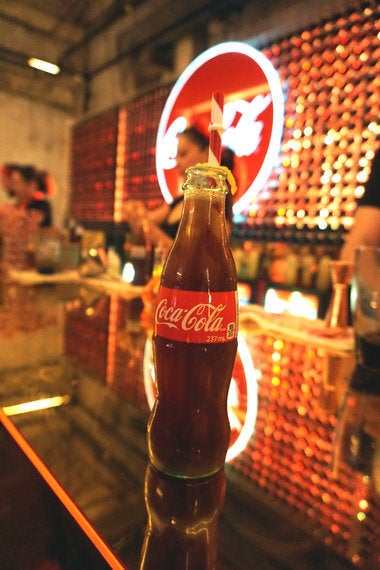 Recipe provided by Neil Hazelton of BevLab
.75 oz simple syrup (equal parts sugar and hot water)
Add all ingredients to a shaker full of ice. Shake for 10-15 secs.
Pour out 4oz Coke from the bottle.
Using a funnel, strain cocktail into Coke bottle.
Garnish with a lemon zest rind twirled around the straw.
-----------------------------------------------------------------------------------------
Makes 3-4 Peking Duck Tacos
Hard shell corn tortillas
For the Peking Duck, Feswick suggests going to Chinatown and buying prepared Peking Duck. You can easily shred the meat yourself for the tacos.
1 can of Coca-Cola (355mL)
1 ½ tablespoons Sriracha Sauce
½ teaspoon freshly grated ginger
Reduce Coca-Cola on medium-high heat until the liquid becomes thick, approximately 10 minutes.
Remove from heat and cool at room temperature.