If you have a desire to sip on an endless string of rum cocktails by the beach -- well, dream no more -- it can be your reality. Feed your piggy banks generously and save up for a trip to Saint Lucia; it's a destination filled with a tremendous bounty of fresh food and refreshing drinks.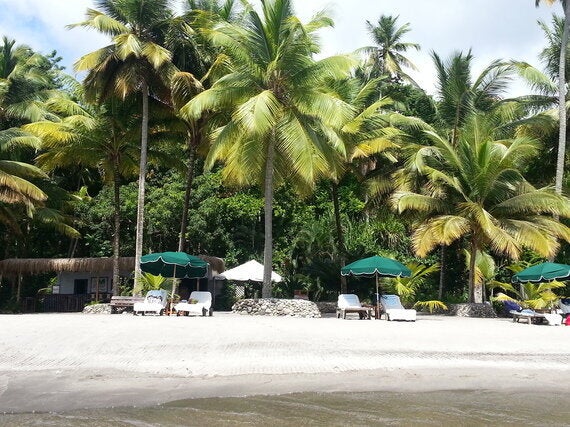 I suggest rum as your drink of choice because embedded in each Saint Lucian is a passion for creating this assertive elixir. It is not uncommon to find home spun creations of rum at family-run resorts which they're happy to share stories of. As well, it would be remiss of me not mention the fact that at some point...everyone will claim that their rum is the ultimate aphrodisiac -- a natural Viagra, if you will. This certainly explains why Saint Lucia is a popular honeymoon destination.
In addition to drinks, there's a lot of natural beauty to behold in Saint Lucia. The island is situated northeast of Saint Vincent, northwest of Barbados, and south of Martinique. Saint Lucia is surrounded by the Caribbean Sea on the west and the Atlantic Ocean on the east. Its rainforest interior features white sandy beaches, reef-diving sites, and soothing waterfalls.
The land is further enhanced with twin mountains in the west coast referred to as the Pitons. The capital of Saint Lucia, Castries, is a frequently visited place by tourists and locals for its architecture, heritage sites, beaches, food, and craft markets.
With a population of about 185,900 people, residents and visitors enjoy a tropical, humid climate all-year round.
In my opinion, there's no better way to taste heritage than to try the local rums on the island. Here are my recommendations:
About: Open since 1988, The BodyHoliday resort has been a passion project of the Barnard family, who embody every aspect of the entrepreneurial spirit. The family's legacy includes a rum distillery (opened in 1931 by Denis Barnard). The revenue from the distillery helped finance the creation of this resort that is focused on holistic and healthy experiences for the body and mind.
Details: By special request, you can have a spirits expert guide you through the three types of rum offered on site that are created by the Barnard family. The rums are part of a philosophy that nutritious, organic eating (sourced from their on-site 4 acre farm) can be balanced out with periodic indulgences.
1931: 6-12 years total aging. 7 American oak casks are used in the maturation process - these include Jim Beam, Jack Daniels, Buffalo Trace, and two Port casks. The rums are blended and left to marry in American oak for 3 additional months.
Intense chocolate and tobacco flavours. Depth and complexity with roundness of vanilla, toasted nuts, and oak.
How to Enjoy: Drink as Digestif; it is a sipping rum. Or eat it with chocolate fondue (offered on site).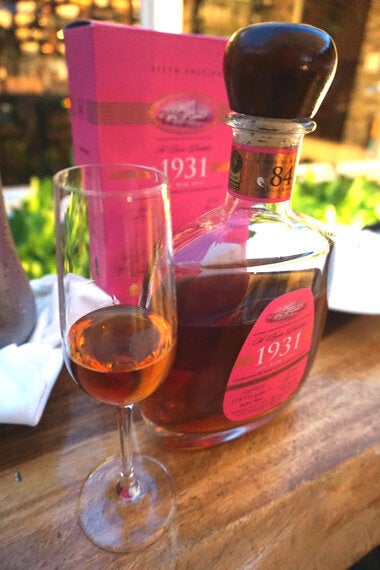 Admiral Rodney: 12-15 years total aging in American oak casks. Smooth texture, very prominent oakiness on the tongue. Concentrated caramel crème brûlée flavours, on the nose rum/ rum raisin ice cream.
How to Enjoy: Drink as Digestif; it is a sipping rum.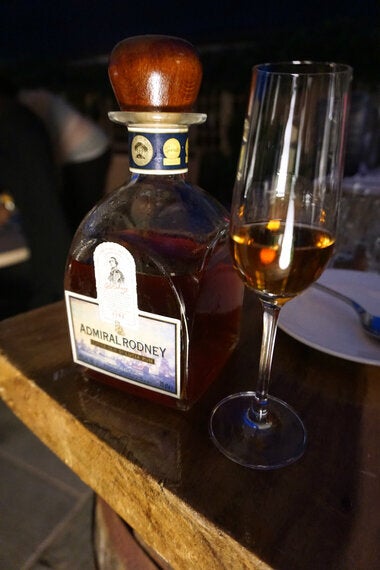 Chairman's Reserve Spiced: 3-6 months total aging in Kentucky Bourbon barrels. Intensely orange/ molasses tastes on the palate with bright lemon notes. Back-notes of local organic spice blend that includes cloves, nutmeg, cinnamon, vanilla, orange peel, and lime.
How to Enjoy: Cocktail friendly; it can also be used in cooking as a glaze with duck or ham.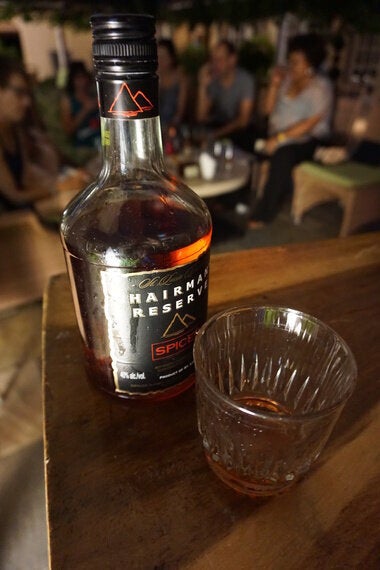 About: This seaside resort is located on the northern tip of Saint Lucia and offers intimate Spanish style villas that includes your own personal butler. There are only 22 suites on the property; this ensures plenty of pampering from staff during your stay.
Details: Specialty feature is the private Wine and Cheese, Rum tastings with Robinson George, Cap Maison's Sommelier. Cost is $75 US & up, per person for 'Tutored' Wine & Cheese tastings. $45 US per person for Daily Casual Rum Tastings.
Taste: Cap Maison Solera Cask is the resort's own rum creation that is blended and aged in-house. The rum is aged for 3-4 months in port and cognac barrels. Once married, the rum goes through solera aging for an additional 4 months in medium charred Kentucky oak barrels.
On the palate the rum is smoky, rich, with toasty notes.
How to Enjoy: Drink as Digestif; it is a sipping rum. For dessert, sip with dark chocolate.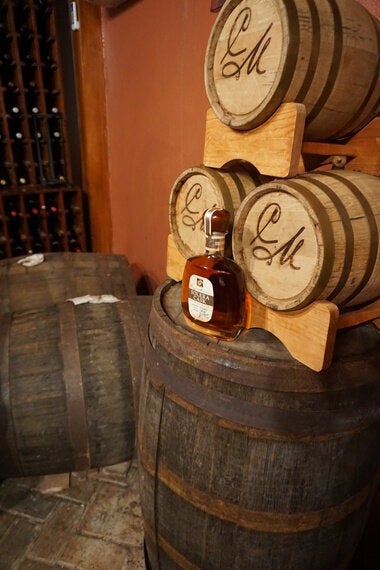 About Situated in front of the Caribbean sea and Piton mountains, Ladera resort offers 37 suites with an 'open wall' in each unit that allows you to be right in the heart of tropical paradise. Although there's no air conditioning offered, each suite offers a private in-room pools as a welcome respite from the humid climate.
Details: Resorts in Saint Lucia aren't just businesses, they're family-minded and everyone has a passion for creating rum. Barley, the bartender who passed away a year ago, created the Ladera Spice Rum. It doesn't get any more local than this with a makeshift label that's slapped on the bottle. Learn how to incorporate it via mixology, wine, and cooking classes offered. Prices vary, inquire with staff.
Taste: Onsite bartenders inform me that Ladera uses local white rum as the 'base'. There's no aging and ingredients are 'steeped' in the rum.
On the palate, the rum is intensely spiced -- as if a hyperactive rum cake and gingerbread joined forces.
How to Enjoy: Drink in cocktails such as a mojito or sip straight.