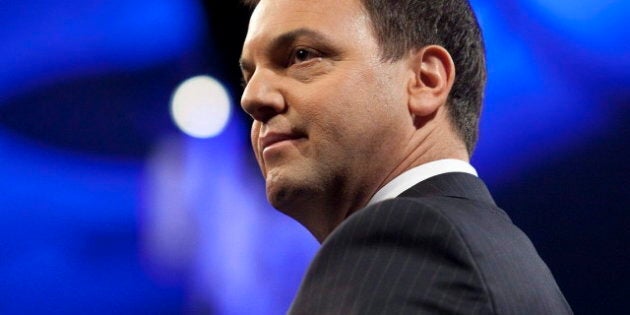 You may have heard the tough economic news that Statistics Canada recently dropped on Ontario. Our province lost over 31,000 full-time jobs in the previous month, making May the 65th consecutive month that Ontario has lagged Canada in job creation. Or maybe you didn't: Bad economic news here is so routine now it's usually not news at all.
With nearly 600,000 Ontarians out of work, our province is short on hope these days. Hope won't create change, though. Change requires action. And our goal, as the PC Party of Ontario, is to bring hope to our province while delivering change.
That is why I'm proposing a bold modernization of the province's outdated labour laws and workplace regulations and agencies. Big parts of this system date back to the 1940s. They need to be hauled into the 21st century -- just as Europe, Australia, New Zealand and the U.S. have done -- recognizing the fact that today's workers have much more variable workplace requirements. Our ability to compete, to innovate and develop a truly modern economy depends on it.
These new ideas are contained in the second of our "Paths to Prosperity" white papers, entitled "Flexible Labour Markets." (Our first one, the hotly-debated Affordable Energy, is available here.) "Flexible Labour Markets" recognizes that the world has changed, and that our economy has changed with it -- but that the rules governing the workplace, and the way unions are run -- have not.
The recent loss of the Caterpillar plant in London was just one example of Ontario's new reality, making increased productivity essential to attract and retain both domestic and international business operations, and the jobs that come with them. So we need to adapt, looking carefully at what works elsewhere in the world.
That means, for example, that our public sector tendering rules should be changed to open more government work up to real competition. This will ensure more roads get built and new buildings opened on time and on budget -- while creating more competition, and more jobs.
As well, our Workplace Safety and Insurance Board and the Ontario Labour Relations Board need reforms that will encourage, not discourage, job creation.
Then there's the issue of the tremendous power given to unions by governments over the years. No one should be fired from their job, or not hired for a job for which they are the best candidate, simply because they aren't a union member. We need to make it easier for workers to make this basic choice, based on what works for them and what will drive their own prosperity.
It may even be that the new ideas we're putting forward will help government in its tough relationship with public sector unions. While unions in the private sector must ultimately compete and change, or lose jobs, their public sector counterparts act like monopolies that just don't factor in economic realities and the public's ability to pay.
Bottom line: Ontario can lead Canada again in competitiveness and job creation, but only by getting our economic fundamentals right. A big one is the need to open up economic opportunities for individual workers -- not union bosses. That's what "Paths to Prosperity: Flexible Labour Markets" is all about.