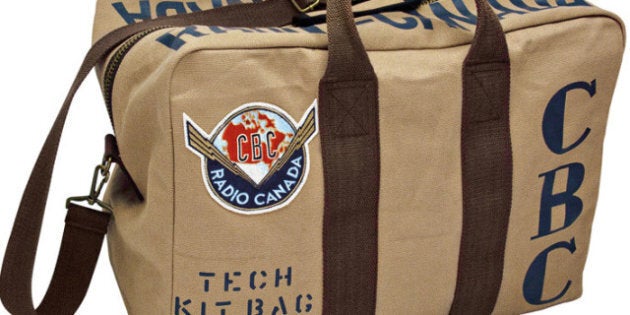 Every so often in Canada there's an outbreak of citizens trying to save the CBC from the federal government. Any federal government. But particularly today, the Harper federal government. And, perhaps even more difficult, save the CBC from itself.
Recently, I was invited to such a happening, an evening "of celebration, comedy, music, and discussion with expert panellists" organized by an obviously worthy volunteer group called Reimagine CBC.
Seems Reimagine CBC and another volunteer group, Friends of Canadian Broadcasting, have just finished a survey of some 11,000 Canadians aimed at finding out what we, the citizens, want of our CBC.
A more courageous CBC.
A CBC with uniquely Canadian content that holds powerful interests accountable.
A CBC active in our communities.
A CBC which prioritizes the things it does best -- "high quality radio, in-depth analysis, telling Canadian stories from coast to coast to coast -- and leading in a digital age."
Difficult to disagree with any of the above. Certainly nobody in the audience did. Anyway, the evening progressed as many such evenings do, with a most peculiar mix of speakers. A couple of comedians billed as RN and Cawls do their thing which has nothing at all to do with CBC.
Writer and Second City alumna, Lisa Brooke, is funny and charming so when she insists we all do the wave, we all do the wave. Three times. Then she asks us to say good night to Mabel, her five-year-old daughter who's watching at home. So we all say goodnight to Mabel who's watching at home.
Ian Morrison, long-time leader of Friends of Canadian Broadcasting, introduces a video of people describing what they want from CBC. Famed former prima ballerina Veronica Tennant does best:
"There has to be a connective tissue. There has to be something that reflects our pulse, our heartbeat, our thought patterns. And this is the CBC I want."
Queer feminist, polyamourist, burlesque dancer and sex columnist Sasha Van Bon Bon has a great opening line: "The last time I was standing on this stage was... when this was the Polish military hall and I was entertaining a bunch of Italian men at a stag party."
But the closest she got to saying anything meaningful about CBC is when she confessed she once stripped while being interviewed on CBC Radio's As It Happens. And "It was a deep thrill for me to be interviewed by Mary Lou Finlay."
BLOG CONTINUES AFTER SLIDESHOW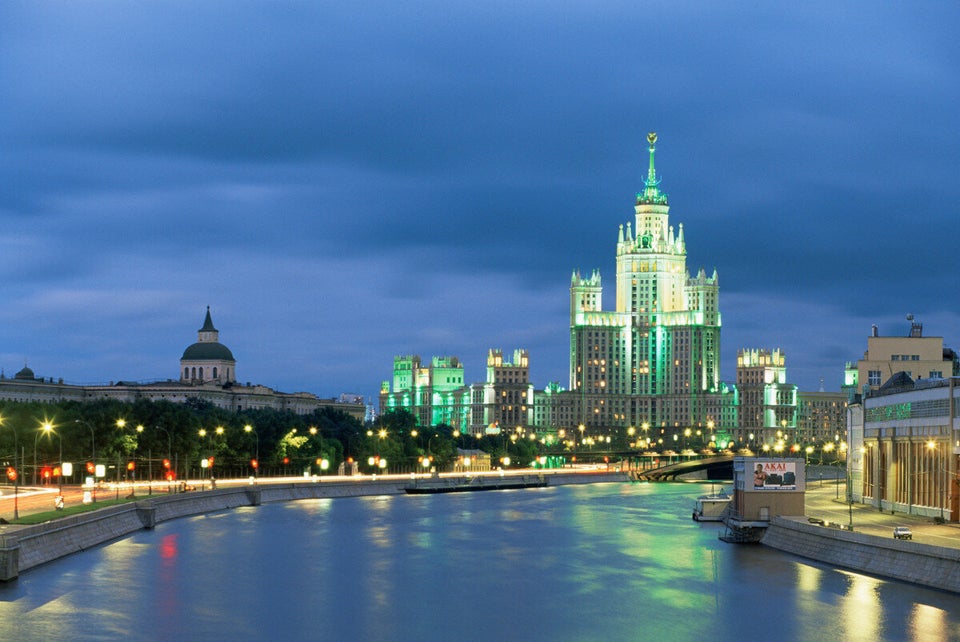 Degree Of Media Concentration In G8 Countries
Highlight of the evening was eminent actor and playwright R.H. Thomson (The Lost Boys) who passionately offers truth through metaphor. Here's my much shortened version of his speech:
"A public broadcaster is like a public park [in a privately owned city]. We all can go to a public park. You don't have to be a certain demographic to be allowed into a public park. It doesn't matter what gender you are or what age you are, what interests you have. You're welcome to a public park because it's ours. It's our park. We paid for it.

"And a park is free from the constrictions -- some good, some not so good -- of the private building.

"What we are fighting for is to maintain the space for the public. The same as you fight for a park in Toronto. Because we are all allowed to be there. It should represent all of us. So in the end, what we're fighting for is space. Space in the media for all Canadians to be there with all forms of content.

"What could be down the road is the polarizing of the media itself. If the media becomes more and more privately owned, and gets polarized politically, you get a version of what you get in the United States, where you get broadcasters who are actually set up under a political party, who drive a political agenda. And that's their purpose, if you watch Fox News, and if you watch MSNBC, you're actually watching politics in action.

"So if we go down the road further, with a shrinking public space, meaning shrinking public broadcaster, and our privates actually turn into political mouthpieces, it's even a bigger reason for us to maintain that public park, that public media in which all points of view are welcome and in which all Canadians are reflected, in which we can have content that's not twisted or distorted by the monetization reflex. That's what we're fighting for."
That old CBC warhorse, Mark Starowicz, who's head of the CBC TV documentary unit and once fathered some of Canada's finest and most successful programs including As It Happens, The Journal, and Canada: A People's History, took the stage to be interviewed.
Starowicz quoted a recent Canadian TV prime time (between eight and 10 in the evening) schedule.
"CBC was 94 per cent Canadian. Global was eight per cent Canadian. CityTV was 12 per cent Canadian. CTV second channel was eight per cent Canadian. And CTV One, the main channel, was zero per cent Canadian. Yes, I said zero!

"Regardless of what political party you support... you have a right -- and it's not a political thing to say -- to demand Canadian stories and demand your place on the airways. You have a right to not feel that you're strange because you demand your place, your children's place on the airwaves and to see yourselves and your neighbours. So fight for our space. Equal time for Canada. That's what I say."
My old friend Hamlin Grange who's a former intrepid TV journalist with CBC and Global and was one of the people sitting up there on a panel called for courage:
"My concern with the CBC is that it has not been taking me and you and thousands and millions of other Canadians into uncomfortable spaces more often. And I think that's the tragedy of what's happening. I think we've gotten soft around the middle. And I think we need to become a helluva lot more courageous to do courageous journalism."
I trust you will forgive me if I report that when the floor opens for questions I quote a column I wrote for HuffPost earlier this year called Quit Complaining CBC and Prove Your Worth. In the column, I suggest that the CBC's problems are overwhelming it.
The corporation can only be fixed if it's closed down and started again "... after a process of zero base budgeting -- that is, making each and every single one of the elements of CBC justify itself. Close on a Friday and open up again on a Monday. So there will be a whole brand new CBC that no longer has the incredibly difficult burden of its past."
On November 19 the Canadian Radio-television and Telecommunications Commission (CRTC) starts public hearings in Gatineau, Quebec, on the renewal of CBC/Radio-Canada's radio and TV licenses. In the past, this would have been yet another dreary exercise in bureaucratic rhetoric and studied inaction.
But the CRTC has a new sheriff, Jean-Pierre Blais. He's the man who had the guts to kill Bell's $3.4-billion attempted takeover of Astral Media on the grounds that it wasn't "in the best interests of Canadians."
Now he makes the astounding declaration that he wants to put consumers at the centre of the CRTC's decisions. If he means that, it's possible -- just possible -- that Blais could save our CBC. From both its savage capitalist private rivals and even from itself.
Sacre bleu! Where will all this end?