Scientists have long searched for answers why food that is fatty, salty or sweet is so popular, in fact to the extent that many of us have a hard time stopping ourselves from overindulging in edibles we know are not particularly healthy but give us so much pleasure.
Possible explanations go in all sorts of directions. Some say people reach for comfort food for psychological reasons, both positive and negative, such as feeling happy and in the mood to celebrate or trying to cope with anxiety, boredom, or sadness.
Others have suggested that our preferences stem from our evolutionary background, that we are biologically programmed to crave certain foods that used to be hard to come by but are now available in abundance. Others again say it's our consumer culture that causes us to graze almost constantly. And then there are those who blame the food industry for making us hooked on their products through relentless advertising and even by adding ingredients that work like opiates, turning us practically into addicts.
Overeating is hard to avoid in the environment we live in today, says Dr. Brian Wansink, professor for marketing and nutritional science at Cornell University and author of "Mindless Eating, Why We Eat More Than We Think" (Bantam Books, 2006). We get our eating cues from multiple sources all the time, he says, from images, sounds and smells that surround us constantly. We are confronted with ever-growing portion sizes, and eventually think it's normal to consume so much more than our parents' and grandparents' generations used to.
The idea that the body knows what's good for it and when it has enough, as it has been suggested by proponents of the so-called intuitive eating movement, is naïve, says Dr. Marcia Pelchat, a food researcher at Monell Chemical Senses Center in Philadelphia. Most of us can't really rely on our instincts. Rather it is our culture and our lifestyle that determines what, when, and how much we eat.
There is widespread agreement with that assessment. Our eating behavior is largely controlled by social, cultural and other environmental factors, writes Dr. David A. Kessler, a former commissioner of the Food and Drug Administration (FDA) and author of "The End of Overeating" (Rodale, 2009). In modern society, we no longer engage in eating for the sole purpose of stilling hunger and replenishing our energy stores but as a hedonic means to satisfy our liking and wanting of food, he argues.
There may be multiple additional factors at play as well, he says, including biochemical processes in the brain, which are not yet fully understood. However, the need for comfort and satisfaction we receive from food is generated outside of us, causing our responses in form of overindulging -- with all the detrimental consequences we are faced with today.
The good news is that we are not completely helpless with regards to our temptations. The trick is to avoid triggers that propel you into a craving mode, says Dr. Pelchat. If certain foods make you cave every time despite of your best intentions, don't go near them -- meaning, don't buy them, don't store them, try not to even think about them (easier said than done). If you relapse anyway, don't beat yourself up. Consider it an exception and let it go.
You can also counteract your cravings by distracting yourself with other activities that are not food-related. "Substitute something else until the craving goes away," Dr. Wansink advises. These are fleeting moments that pass soon if you don't dwell on them.
An important part of your efforts to resist temptations is not to make food the enemy. If you develop a negative dependency, the power food cravings can have over you will not diminish -- on the contrary. It is better to be aware of your weaknesses and befriend them in ways that calm you down and allow you to eventually move on.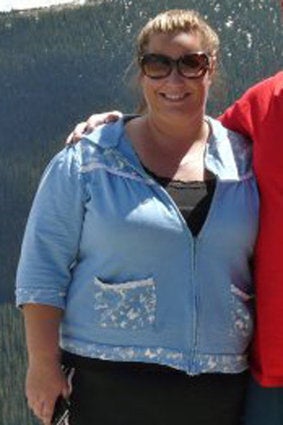 Weight Loss Success Stories