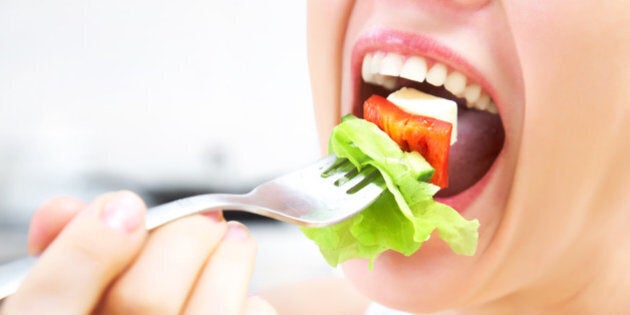 I like to eat healthily, not only when it's convenient and the opportunity presents itself, but all the time. I compromise if there are no good options, e.g. when I'm travelling. But whenever I have the chance, I go for the most nutritious food I can find. I'm lucky that I can afford a high-quality diet, but I also make it a priority among my expenditures. Does that mean I'm obsessed with my eating habits? Hardly.
There has been a lot of chatter recently in the media about 'orthorexia nervosa,' an eating disorder caused by fear of unclean or unhealthy food. Accordingly, it keeps those affected by it from consuming anything they don't trust to be pure or beneficial to their health.
The observation that some people develop such a phobia is not new. The term 'orthorexia' was reportedly first coined by a doctor from California, Steven Bratman, some 18 years ago. He then described the behaviour as a fixation on "righteous eating," but thought of it along the lines of other eating disorders like anorexia or bulimia.
Following up on his descriptions, researchers discovered however that this might be a distinct behaviour. They also noticed how remarkably fast it was spreading across different age groups, social classes, and body types as well.
Most eating disorders are focused on food quantity and resulting weight issues. But orthorexic people can be overweight, extremely thin, or everything in between. Their sole concern is the quality of the food they eat and whether it is in accordance with their rules and restrictions. They may exclude any number of ingredients like sugar, salt, wheat, gluten, and dairy as well as products containing pesticides, herbicides, and artificial additives.
While some of these worries can be perfectly justified, orthorexic attitudes in the extreme can lead to malnutrition and other health risks. People who are already at a loss over the oftentimes confusing and contradictory messages they get from the media and the Internet may become paralyzed and end up with dangerous nutritional deficiencies, Philpot warns.
Modern society has lost its way with food, Deanne Jade, a psychologist and founding director of the National Centre for Eating Disorders in Esher, England, laments. People think they can eliminate entire food groups to lose weight and become fitter, while they swear by dubious functional foods and performance enhancers, she says.
Of course, the simple fact that someone -- myself included -- worries about food quality and safety does not automatically mean he or she is creating problems for themselves. On the contrary. Considering the unabated obesity crisis and rise of nutrition-related diseases around the globe, greater concern with our eating habits should be welcomed.
Also, compulsive behaviour like orthorexia does not likely develop in isolation but rather occurs in connection with other dysfunctions. A person who feels compelled to rigidly follow dietary regimens and guidelines, does probably so in other matters as well. In treating such cases, more than the relationship to food ought to be addressed.
Beyond that, there is really nothing wrong with insisting on eating only whole foods, buying organic, or sticking to a plant-based diet.
"A lot of those diets are inherently valuable," says Dr. Karin Kratina, a nutrition therapist and member of the National Eating Disorders Association (NEDA). Adherence can become problematic when issues like nutritional health and body image become moralized and fixations arise.
Unfortunately, that can happen to a lot of people, but it's not a foregone conclusion.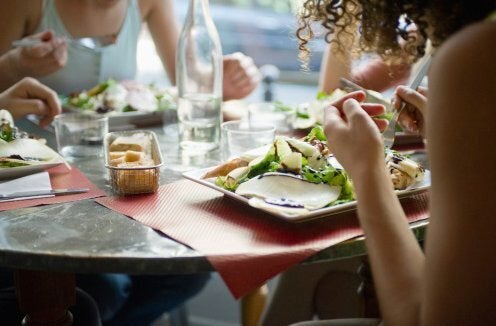 Spotting The Signs Of An Eating Disorder