There's no doubt that RuPaul's Drag Race is a cultural phenomenon with a cult-like following. After nine seasons, an Emmy Award and seven 2017 Emmy Award nominations, the show continues to influence pop culture both in North America and worldwide.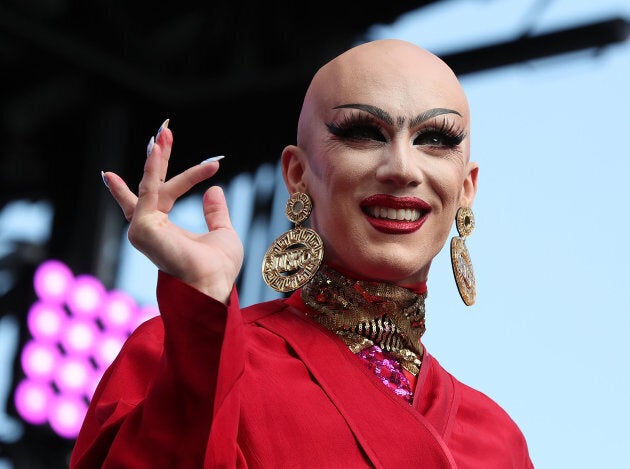 With record-breaking ratings this season, Drag Race shows no signs of slowing down. This year was the most-watched finale in the show's history, as an estimated 859,000 viewers tuned in to see Sasha Velour crowned as America's Next Drag Superstar.
On the night of the Season 9 finale, RuPaul's Drag Race was the top trending topic on social media, and viewership among adults aged 18 to 49 increased 218 per cent. More than just a show for the LGBTQ community, it has recently become a universal cultural phenomenon, even the subject of a Chris Pine sketch on Saturday Night Live.
Now that Season 9 has ended, many fans are suffering symptoms of withdrawal. Check out these six shows to tide you over until season 10.
Drag Becomes Him provides an intimate glimpse inside the life of internationally acclaimed drag performer (and RuPaul's Drag Race Season 5 winner) Jinkx Monsoon. This raw and affectionate film follows the passionate pursuits that transformed a working class boy into an illustrious performer on a global stage, following Jinkx's trajectory from a small stage in Portland, Ore. through to a growing career in Seattle, then to the finale of RuPaul Season 6, when she relinquished her crown.
2. Hurricane Bianca
Calling all fans of Season 6 Drag Race winner (and clown-in-a-gown) Bianca Del Rio! When a gay man loses his job at a small Texas school because of his sexual orientation, he disguises himself as a woman and returns to even the score with those who bullied him. This motion picture also features performances from RuPaul, Margaret Cho, Rachel Dratch, Alan Cumming and Drag Race alumni Willam, Shangela and Alyssa Edwards.
3. I am Michael
This 2015 movie, based upon the book My Ex-Gay Friend by Benoit Denizet-Lewis, tells the true-life story of Michael Glatze (played by James Franco), a gay activist turned anti-gay Christian pastor.
Check out the trailer here.
4. Alyssa's Secret
Alyssa Edwards, the unforgettable Season 5 contestant of RuPaul's Drag Race, has gone on to a successful career that has included drag, a dance company and, now, a digital series where she spills the T on a variety of topics through her own unique point of view.
5. Gay for Play
Gay for Play, a trivia-based game show hosted by RuPaul Charles, features contestants who answer pop-culture questions with the help of a celebrity panel (often including Michelle Visage, Ross Matthews, Mindy Cohn, Carson Kressley and Mindy Cohn). This panel is even supplemented by a rotating panel of former RuPaul's Drag Race contestants. Gay for Play delivers RuPaul's humor and the eye candy of the six insanely hot Gay for Play dancers.
Check out a preview of Gay for Playhere.
6. Pride
This award-winning movie from Matthew Warchus profiles how a group of London-based gays and lesbians lent their support to the striking coal miners in South Wales in 1984. Pride explores how a motley crew of urban LGBT youth, coal miners and their families became unlikely allies in the fight for mutual rights and values in the Margaret Thatcher era. This delightfully inspiring film will show the true meaning of RuPaul's saying "If you can't love yourself, then how the hell are you going to love somebody else?"
RuPaul's Drag Race may be done for 2017, but these six shows can tide you over until Season 10.
Follow HuffPost Canada Blogs on Facebook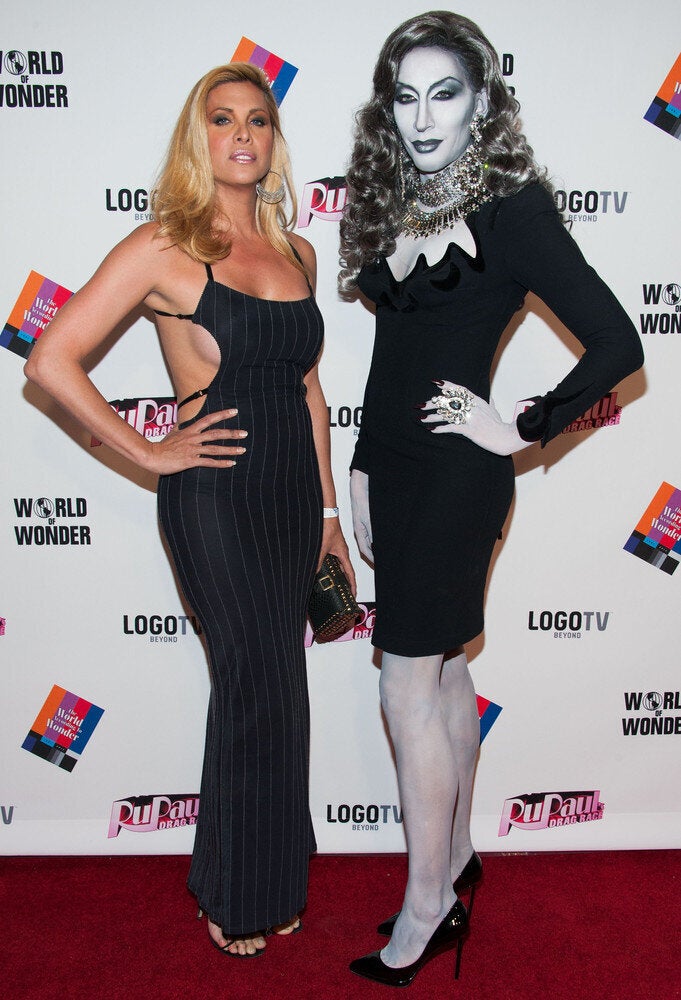 "RuPaul's Drag Race's" Detox's Black And White Look