evgenyatamanenko via Getty Images
Summer is a unique time of the year filled with sun, warm weather, outdoor activities and lots of cold beverages. We are now into the middle of August which reminds us that fall is fast approaching so we must start thinking about preparing for a new season. This means that the time is coming to prepare your outdoor living space for the fall.
The fall means colder and wetter weather but it doesn't mean you can't enjoy your outdoor living space but just in a different way.
"We specialize in helping to build the outdoor living space of your dreams, even in the fall," said XMT construction owner Adam Clark. Clark insists that even though we are approaching the end of the summer season it doesn't mean people can't enjoy their outdoor spaces.
"We do live on the West Coast after all so our summer goes longer and we have the mildest winters in Canada. You still have time to enjoy your outdoor living space,"said Clark.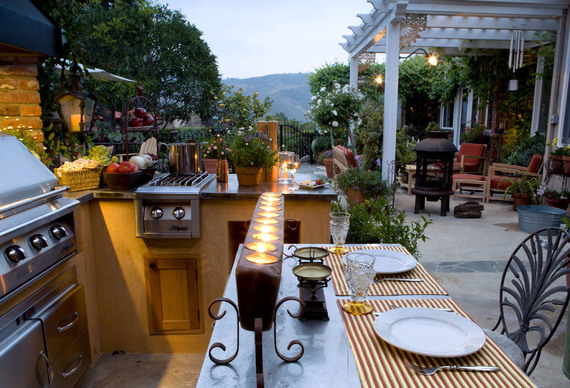 Consider the below the top 7 tips on preparing your deck for the fall.
1. Take the time to decide how you would like to use the space
Be sure to take a few minutes with your partner/family to make a decision on how you would like to use the space. Perhaps on mild days you could use it with a heater to enjoy a hot cup of coffee while reading or appreciating your property. You could also decide to shut-down the space for the winter months.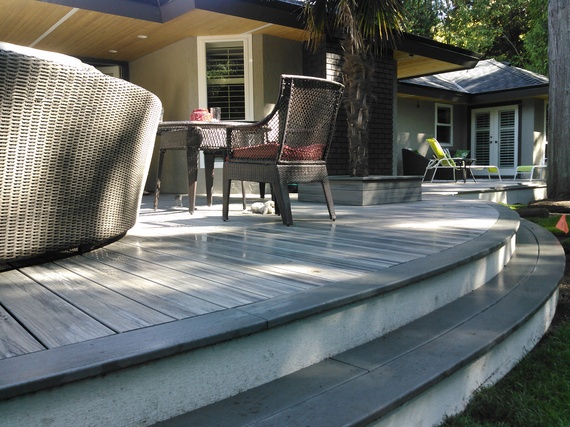 2. Preparation
No matter what your decision is on how you would like to use this space, be sure to properly prepare it. The Trex composite decks that XMT builds with are made of a blend of 95% recycled wood and plastic so the majority of the product is made with recycled material. This type of deck also needs significantly less maintenance than typical wood finished decks. Therefore, the preparation involved leading up to the winter months is less.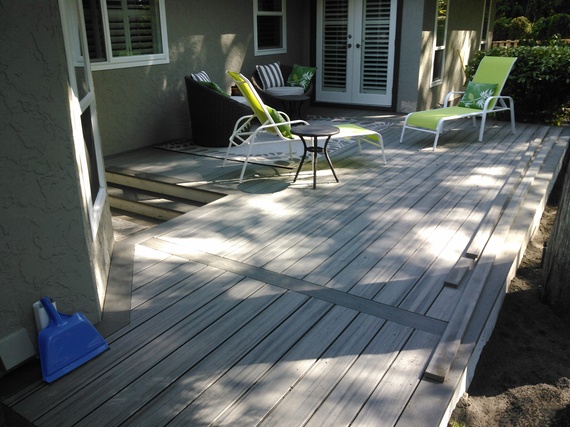 3. Inspect the wood and the quality of the deck to ensure no major damage
You've got to make sure that you inspect the hardware and replace bolts and other items that need are no longer up to par. Also, look out for sections where the wood finish, whether it be stain or paint, is failing. If you have a wood deck has been stained or painted, seal it with a water-repellent sealer. Get a sealer that does not need to be reapplied each year.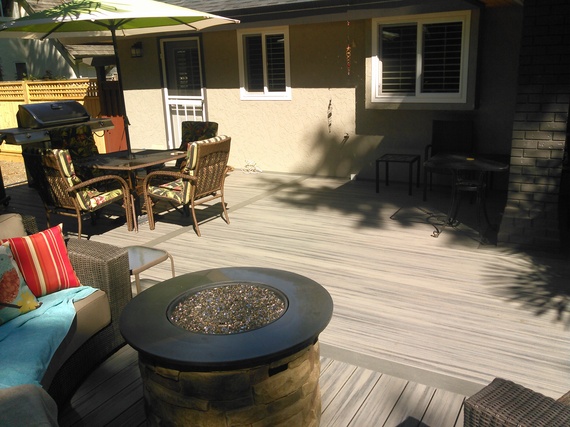 4. Clear the deck of leaves and other items throughout the winter months
Throughout the months before next summer make sure that you clear the deck of leaves and other items. By keeping it clean, it helps make it look nice throughout the months but also makes the job of making it ready next summer easier.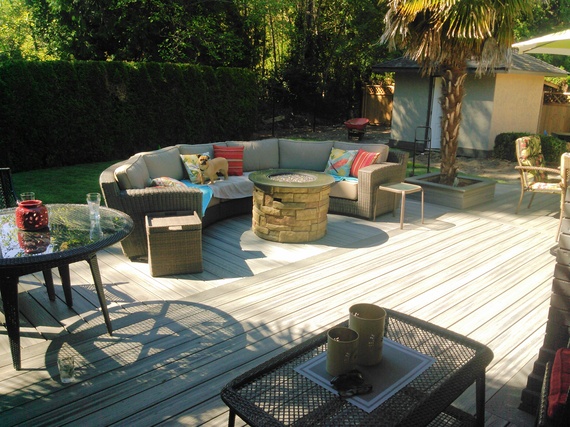 5. Make sure any pipes around the deck are emptied and clear
Weather experts are suggesting that Canada, including Vancouver, will likely have a horribly cold winter ahead. During these months you don't want your pipes to freeze and create major issues for your home. Never use a power washer to clean your wooden deck as it will ruin the finish. . A real cleaning will remove gray surface wood, rust, dirt, algae, fungus and that layer of invisible stuff that prevents stain or paint from adhering to the wood.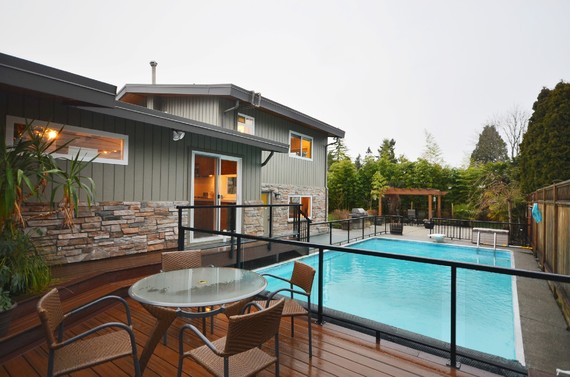 6. Enjoy your outdoor space in the winter in Vancouver
Vancouver is extremely fortunate to enjoy mild and often sunny winter days so don't forget to enjoy your outdoor living space on those days. Sometimes February and March can see summer-like days so go out and enjoy some coffee with your loved one on the deck.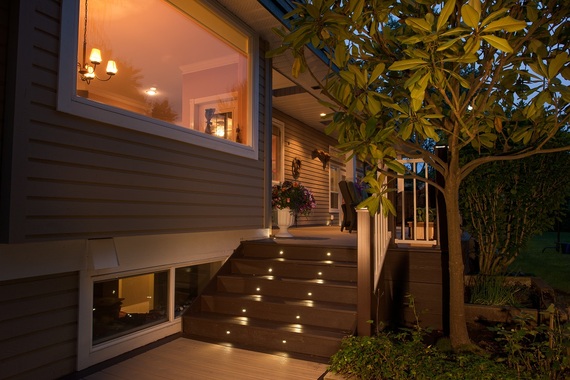 Make sure you think and ponder about the dream outdoor living space that you would like to create for next summer. Now is the time to think about it.
If you need some help for some ideas for your deck, be sure to check out XMT Construction's Pinterest Page here for some fantastic ideas.
The above are just a few considerations for you about maintaining your deck all year round. Also start thinking now about the kind of dream outdoor living space that you would like to create for next summer.
Professionals like XMT Construction are happy to work with you before the spring. "We know that building a deck can be a stressful project so let a company like ours worry about it for you. We can help you build the finest dream deck," concluded XMT construction owner Adam Clark.
Follow HuffPost Canada Blogs on Facebook