One in ten people in British Columbia is affected by kidney disease, with about 3200 on life-saving dialysis treatment right now. World Kidney Day on March 9 is a global campaign aimed at raising much-needed awareness about your kidneys. Kidney disease is a serious condition that can affect anyone at any age, including children.
Kidneys play three essential functions that are essential for life. First, the kidneys regulate the fluid levels in your body. Second, your kidneys are the waste removal mechanism in your body. Lastly, your kidneys produce important hormones that help with things such as red blood cell production.
Kidney disease is sometimes referred to as a 'silent killer' because approximately 90 per cent of BC residents with early stage kidney disease show no symptoms. The two leading causes of kidney disease are high blood pressure and diabetes. The BC Renal Agency encourages you to take their free and easy online assessment to see your risk level. Early diagnosis can often slow or stop the progress of kidney disease.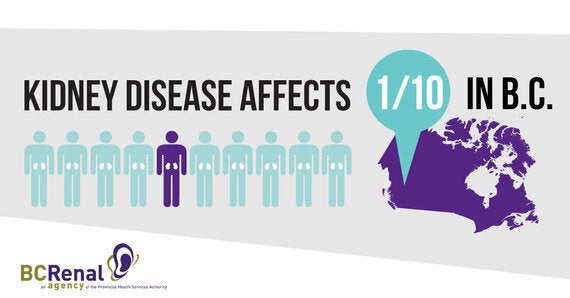 "Because the symptoms of early kidney disease are easily ignored, many people can have the disease without knowing it," says Dr. Adeera Levin, Executive Director of the BC Renal Agency.
"That's why it is important that people with increased risk for kidney disease visit their doctor to get tested. If kidney disease is diagnosed early enough, its progression can be slowed and sometimes halted with proper treatment," said Dr. Levin.
There are thousands of British Columbians who are being treated for kidney failure and of those, 510 people waiting for a kidney transplant. Every dialysis patient has a unique story to share; here's mine.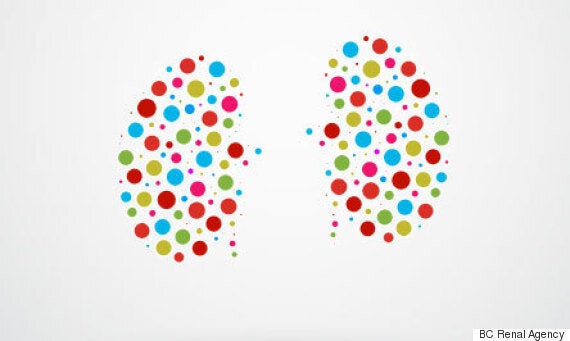 I was diagnosed at the age of four with a kidney disease called Alport syndrome. Dialysis began in 2007 as I waited for a kidney transplant. A challenging three years on peritoneal dialysis (PD) led to an ever-declining level of health.
My low kidney function caused three massive seizures in 2009 that put my life and my ability to have a transplant into question. However, thanks to exceptional medical staff the transplant went ahead successfully. On March 31, 2010 I received a life-saving kidney transplant from a friend of 10 years.
My own story inspired me to become involved with a BC Renal Agency online event happening on Thursday, March 9. Any patient or loved one who has questions for the kidney care team should join me for a virtual "Day at Dialysis.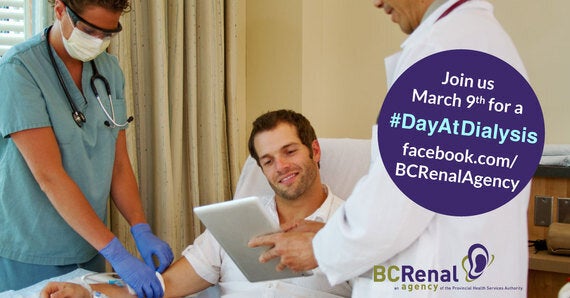 I will be on-site at a local dialysis unit in New Westminster to speak with members of the patient care team and hopefully some patients. These interviews will be featured on the BC Renal Agency Facebook page. Be sure to like their page here and follow them on Twitter here. Submit your questions before March 9 and it may be asked that day.
The kidney disease journey certainly has its ups and downs but it doesn't have to stop you from living a full and active life.
Follow HuffPost Canada Blogs on Facebook