I have been a retail employee, a security guard and now as founder of Prevent CRP (Consumer Racial Profiling), a community-based organization mandated to address consumer racial profiling, I am looking for a light at the end of the aisle. This light is where consumer racial profiling is no longer part of the daily shopping experiences of many racialized and indigenous consumers in Ontario.
To clarify, CRP occurs when a person is targeted as "suspicious," or perceived as "a threat" based on assumptions, and informed by biases held by employees or security. These unconscious or conscious biases usually draw on stereotypes about the targeted person's race, ethnicity, skin colour, place of origin and other factors (including gender, age, and perceived socio-economic status).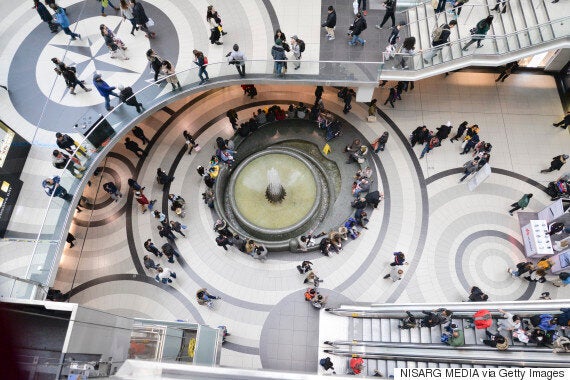 Through my work at Prevent CRP, I have listened to community members share their consumer racial profiling stories. In some cases, the person recalls being followed too closely or being treated rudely by staff or security. In other cases, people share their experiences of being "stopped and searched" by plain clothed loss prevention employees in front of other customers.
Each CRP story ends with the targeted person describing feeling left stripped of their dignity, humiliated, embarrassed, fearful and vulnerable. In one case, a black middle-aged man told me that he feared for his personal safety because he did not know how the store security guard would have described him to the police if they had been called. For him, the security guard's words mattered.
These stories from Ontarians who have experienced consumer racial profiling left me thinking that there has to be a better way for businesses and their employees to address and prevent consumer racial profiling. After all, according to Statistics Canada's 2011 National Household Survey data, Ontario has the largest visible minority and indigenous populations in the country, with over 3.2 million people who identify as visible minorities, and over 301,000 people who identify as indigenous.
So on March 27, 2017, when I read that the Nova Scotia Human Rights Commission (NSHRC) in consultation with the Retail Council of Canada, Atlantic division had launched "Serving All Customers Better," I was cautiously optimistic that a dim light was shining at the end of the aisle. I reviewed and took this 20-minute online course to gain an understanding of what frontline retail employees would take away about preventing consumer racial profiling. The course touched on the types of customer service that might create barriers to fair and respectful service, and lead to allegations of consumer racial profiling.
I want to see a "made in Ontario" prevent consumer racial profiling strategy included in the proposed Anti-Racism Act.
Although, finding out about the course hit a positive note, I was even more optimistic when I read Jim Cormier, Retail Council of Canada, Atlantic Director's comment that "the Nova Scotia retail sector was deeply concerned by complaints of consumer racial profiling against retail businesses in the province." His comments marked one of the first times that a Canadian business advocacy group publicly acknowledged the existence of consumer racial profiling in the retail sector. This is significant given the fact that "people who are a member of a visible minority group are three times more likely to followed in a store and four times more likely to be searched" according to Christine Hanson, Executive Director, Nova Scotia Human Rights Commission based on the NSHRC's 2013 study.
Although, the NSHRC course is a step in the right direction, as an Ontarian, I want to see a "made in Ontario" prevent consumer racial profiling strategy included in the proposed Anti-Racism Act announced by Minister Michael Coteau on March 29, 2017.
Also, one day in the near future, I want to be able to inform community members who reach out to Prevent CRP that Ontario's over 70,000 licenced security guards and store loss prevention employees have completed a mandatory two-hour session on ways to prevent consumer racial profiling because the province is listening to consumer concerns. Lastly, because it's 2017, each Ontarian, including racialized and indigenous consumers should "know their rights," and be able to have a respectful, consumer racial profiling free shopping experience as protected under section one of the Ontario Human Rights Code.
Written by Tomee Elizabeth Sojourner, M.A., LLM Candidate Osgoode Hall Law School, York University. Founder of Prevent CRP and heading to the Charles Hamilton Houston Institute for Race and Justice at Harvard Law School in May to present Shopping at the Intersections: Gender and Consumer Racial Profiling. For more information about Prevent CRP contact preventcrp@gmail.com. Follow Tomee at @TomeeSojourner and @preventcrp
Follow HuffPost Canada Blogs on Facebook