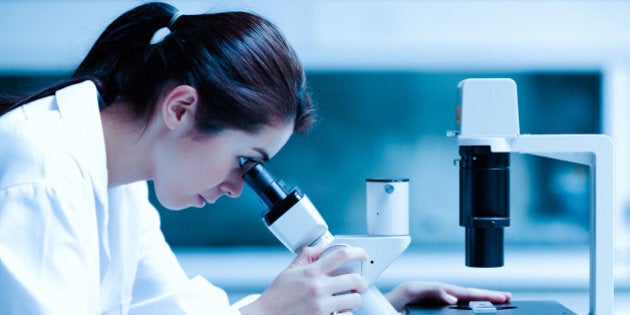 Science is really cool. I'm not just referring to those intense pictures of nebulas or aurora borealis or because Neil deGrasse Tyson told me so. The scientific process itself is an incredible riddle that can only disprove ideas in the search for the answer, without ever proving that there is a correct one. It may be frustrating to some, but it is also satisfying to those who employ it because it rejects one thing: bullshit. As Carl Sagan once said, "If it can be destroyed by the truth, it deserved to be destroyed by the truth." The scientific process doesn't have time for mendacity.
This is why it always seemed oxymoronic to have scientists in political landscapes. Politicians, most well-known for their bullshit, working among scientists, who are rejectors of it, seems like a tumultuous experience for both parties. It's also a relationship that is critical for the function and progress of Canada. Politicians need to be informed. What better resource than to have well-educated, intuitive and creative scientists to provide data, knowledge and guidance to the decision-making individuals?
In reality, the relationship between science and politics is one plagued with frustration and fear. Dr. John Wilmhurst, the former Resource Conservation Manager of Jasper National Park, was unexpectedly and mysteriously fired from his position last June. His former co-workers wrote an open letter to the Justin Trudeau, Elizabeth May and Thomas Mulclair, asking for their support and commitment to science, in the wake of his dismissal. Tony Turner, a former scientist with Environment Canada, was put on administrative leave after he released a protest song entitled "Harperman." David Tarasick (Environment Canada), Scott Dallimore (National Resources Canada), Kristi Miller (Department of Fisheries and Oceans), and Mary Waiser (Environment Canada) are just a few federal scientists who have come forward with evidence that they've been denied the ability to publicly speak about the research they've performed.
People aren't the only resources being extinguished for political reasons. An estimated 16 federal research libraries have been closed, with much of the material being destroyed. The government insists that materials are merely being transferred to digital form, but scientists are skeptical. Environmental research programs are losing funding and shutting down at alarming rates. The Canadian Foundation for Climate and Atmospheric Sciences, which once supported climate, air, ozone, ocean and weather research, lost its funding in 2011. The Experimental Lakes area, which allows hundreds of researchers and students to understand the effects of varying inputs and conditions on Canada's rivers and lakes, lost its federal funding. The conservative government passed the Navigation Protection Act in 2014, which reversed the protection of 98 per cent of the waterways originally protected under the Navigable Waters Protection Act.
What the conservative government fails to realize is that scientists are public servants. Which means they work for the people of Canada, not the elected party. They are paid via tax dollars, just as politicians are, to perform a service that betters our country. Health Canada researchers investigate new vaccines, drugs, viruses, and foods to ensure that anything Canadians are exposed to or ingest is safe. Environment Canada researchers investigate weather patterns and climate change, water management, pollution, biodiversity and so much more. This ensures the sustainability and health of Canada's physical features so that future generations can see Canada's beauty, not hear tales of how great it once was.
Canada needs science to exist. It's importance cannot be measured by profit margins or popularity. I get it; that makes it difficult to justify spending. Especially since science is not a cheap pursuit, but I guarantee you, it is the most worthwhile pursuit of our time. It can do more for this country than trade deals and pipelines ever could. On Oct. 19, as a Canadian, vote for science. Vote to protect the country that has given us so much, for future generations that deserve to see it and for the brave scientists who speak out for what's right.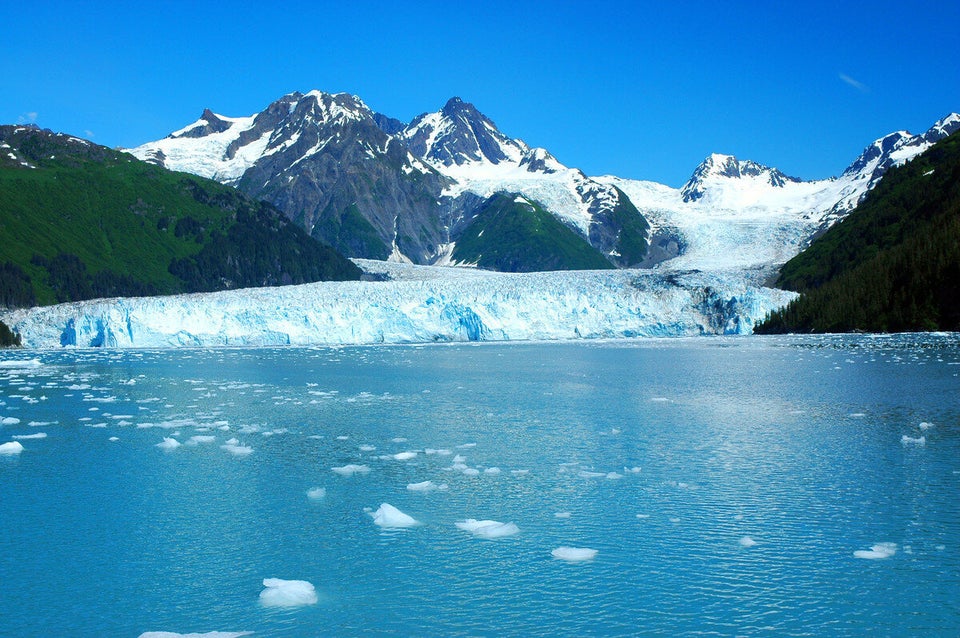 Climate Change: 10 Beautiful Places Under Threat