Dubai has become synonymous with extravagance, indulgence and luxury. Over the last few years, this adult playground, has been drawing in visitors by the hoards. In fact, it is now the fourth most visited city in the world -- after London, Bangkok and Paris.
One of its biggest allures, is that it gives you the best of both worlds. On one hand it's a bustling city filled with insane shopping malls, sunny beaches and selfie-worthy views. On the other, it's a desert safari: vast, empty whilst offering exciting activities.
If you're planning a trip to this United Arab Emirates metropolis, consider visiting some of these attractions, we're certain you will be blow away.
The Gold Souk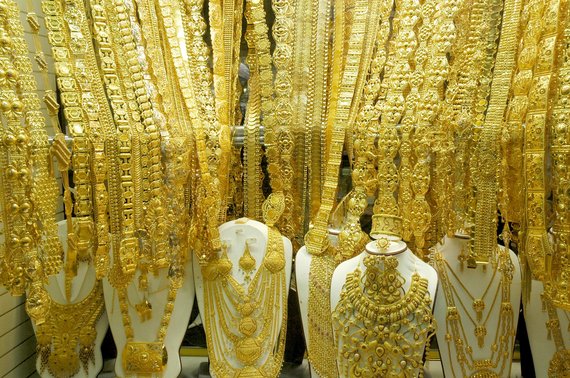 A stroll through the Gold Souk is a definite must visit. Whether you intend to buy jewellery or not, it's still astounding to see how much gold can physically sit on someone's neck. It's not uncommon to witness visitors selling the gold they're wearing, only to immediately replace it with a brand new piece. With prices in every range, be sure to haggle with the seller if something catches your eye. If buying gold isn't on your to-do list, the intricate and extravagant window displays alone make it worth the trip.
The Dubai Mall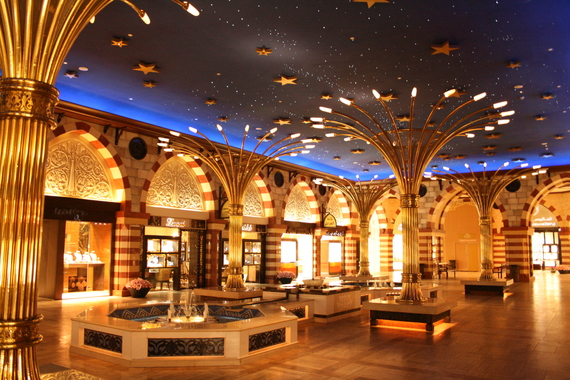 Dubai isn't just the perfect getaway for friends, it's great for families too! Aside from the usual designer and department stores, Dubai Mall also has an aquarium, underwater zoo, ice rink, rollercoasters, and virtual reality experiences. The mall even has Kidzania, a complete pretend city created for children to mimic adults, with over 80 different role-playing activities from police officers to dentists. Going to this mall isn't just a quick trip to grab some clothes, it can take an entire day to explore.
The Dubai Fountain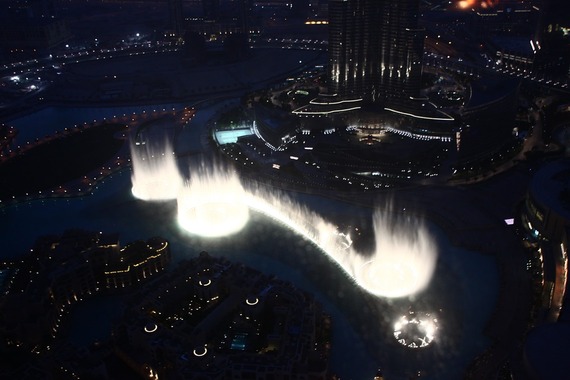 Located in the Burj Lake, right outside the Dubai Mall, this spectacular fountain is something you'll want to watch after a long day exploring. It is the world's largest choreographed fountain system with lights and beautiful music - ranging from Arabic tunes to Whitney Houston ballads. Crowds of thousands gather as the waters dance and shoot up to 50ft into the air. With the iconic Burj Khalifa as your backdrop, it's the perfect place to capture photos!
The Safari Desert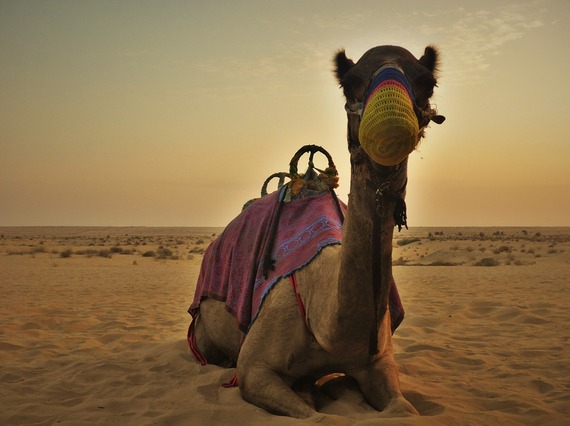 Put on your most comfortable clothes and leave your valuables at the hotel to see a different (and empty) side of Dubai - on a desert safari. Experience everything from camel treks to skiing and even dune bashing if you're eager for a bumpy ride.
The Sheikh Zayed Grand Mosque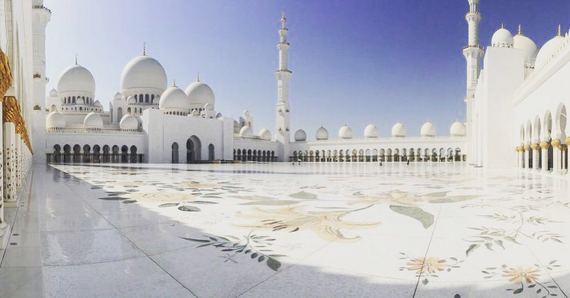 While Dubai might get more recognition than its equally wealthy neighbour, a day trip to Abu Dhabi to visit The Sheikh Zayed Grand Mosque should be in the cards. It takes just over an hour to get there from downtown Dubai and is well worth the short journey. The Mosque first opened in 2007, and is still attracting thousands of people every single day. With beautifully manicured gardens, endless rows of chandeliers, and golden calligraphy decorating the walls, it truly is a spectacular sight to see. It's best to remember that it is a place of worship so it is advised that you are aware of the visiting times, especially on Fridays and during the holy month of Ramadan!
Dubai definitely has a lot of virtues and a variety of things to do and see. Not only does it please the eyes, but we all know that the best way to experience a new city is through your stomach! Be sure to try the mouth-watering Middle Eastern delicacies while you experience a completely different culture.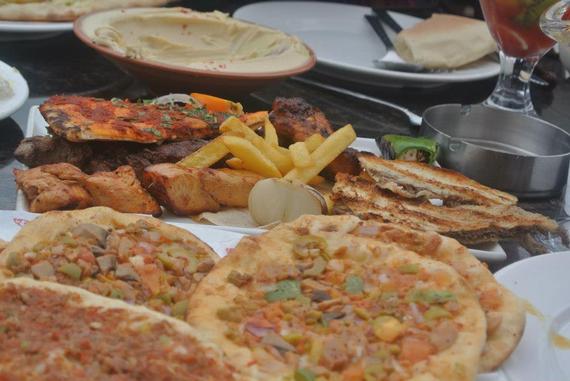 And if you do decide to check out these unique sights, be sure to capture your trip - it could land you a spot in this year's travelcuts Film Fest.
By Sawiya Ali for travelcuts
Sawiya Ali is a 23 year old journalism graduate from London, UK. After graduating from University, Sawiya had the urge to experience something new and out of her comfort zone. She moved to Toronto, Canada to pursue two things she is passionate about: travel and writing. Currently, she is working as an Online Marketing Coordinator for travelcuts, giving her the best of both worlds: writing about travel!