Canadians are among the world's best when it comes to trivia. We invented Trivial Pursuit, which rewards players for their ability to answer general knowledge and pop culture questions. However, despite selling almost 90 million games in 26 countries, it's a safe bet not many trivia players would know some of the world's best way-off-the-beaten path destinations.
We've put together a list of some of our favourite and must-visit destinations that you may have never heard of where young Canadian travellers are heading to this year.
Ittoqqortoormiit, Greenland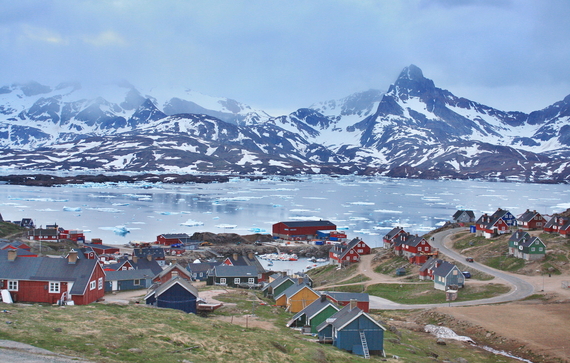 Photo Cred: Wikipedia
Greenland's remotest town is the gateway to the world's largest national park and to Scoresby Sound - the largest and longest fjord system just above the Arctic Circle on the east coast. Inhabited by small game, birds, polar bears, musk oxen, reindeer, and walrus - to name a few, only about 500 people call Ittoqqortoormiit home.
For lovers of the wilderness, a visit to the most isolated village in Greenland is a must! While there you can go trophy hunting for muskoxen and reindeer, take long trips by dog sled over the rugged terrain, and even experience spectacular skiing on the many mountains and glaciers.
More importantly you won't want to miss the chance to visit the local pub once a week next to the hospital. But make sure you schedule accordingly - it's only open on Fridays from 10 p.m. to 3 a.m.
To pay a visit to this one-of-a-kind locale, fly from Reykjavik, Iceland - but be aware in the summer there are only two weekly flights, with that diminishing to only one during the winter months. There are however several cruise ships that stop in Ittoqqortoormiit during the summer months when the sea isn't frozen over.
Saranda, Albania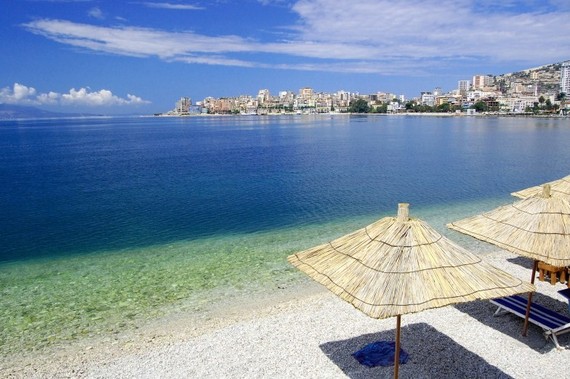 Photo Cred: Wikipedia
This is a young traveller's dream come true. Located on the Albanian Riviera not far from the Greek island of Corfu, Saranda has grown rapidly in the past decade. The booming resort town is bustling in summer - buses are crowded with people carrying swimming gear and the weather means it's going to be a great day on the beach.
The town's name comes from Ayii Saranda, an early monastery dedicated to 40 saints. Its bombed remains (including some preserved frescos) are still high on the hill above the town.
Saranda's stony beaches are popular. Sights in and around town, include the mesmerizing ancient archaeological site of Butrint and the hypnotic Blue Eye Spring. It is an ideal destination for young travellers because it offers low-cost hostel accommodations and is bustling with restaurants, cafes and bars. Fast food places offer a surprisingly cheap and tasty variety of options: 1 euro will buy a good souvlaki or a tasty crepe.
Petauke, Zambia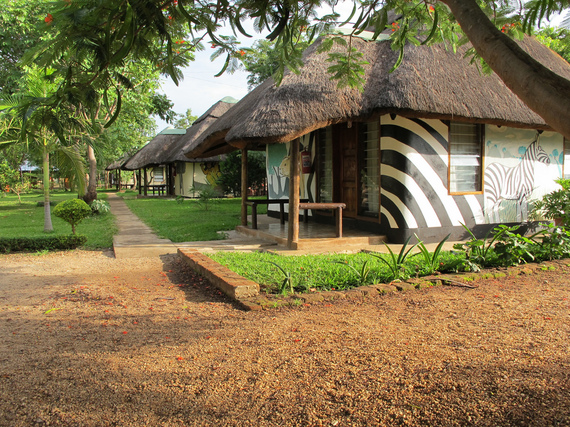 Photo Cred: Simon Berry
Camping out in the wilds of Zambia is like inviting the whole cast of the Lion King to a sleepover. Beware though, the animals here are real and not friendly animated characters singing Hakuna Matata.
Petauke is in eastern Zambia, 400 kilometres from the capital city Lusaka. It is the gateway to some of the most undisturbed views on nature in Africa. Travel in this part of the world is not for the faint of heart. Before you leave Petauke, you need enough gasoline to get you where you're going because gas stations are few and far between. Luckily, one of the best ways to see this area is on a group trip - and the tour provider will have this detail all taken care of!
Venture outside Petauke down dirt roads and dry river beds and you will find the Luangwa River, which remains in its original state and where all forms of animal life can be found. For a truly exhilarating experience it's worth it to go on a guided night drive in South Luangwa National Park, where guides will use powerful spotlights to find animals.
Potosí, Bolivia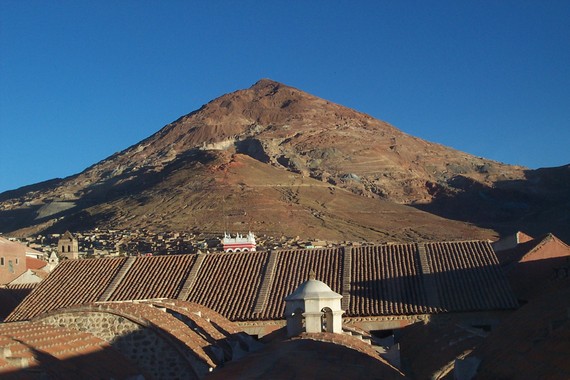 Photo Cred: Wikipedia
One of the highest cities in the world at 4,090 metres, Potosí was founded in 1546 after the discovery of the rich silver deposits in the Cerro Rico. It soon became one of the wealthiest and largest cities in the Americas. The mines of the Cerro Rico are the richest mines in all of world history and may have produced 60,000 tons of silver.
Potosí is a UNESCO World Heritage site which helps ensure its valuable historic buildings will be maintained. Colonial architecture dominates the city and reflects its one-time vast wealth. The challenge with visiting Potosí is adapting to breathing at such high altitudes. Many who visit can only stay for a few days because of the altitude sickness.
The Cerro Rico is the reason for Potosí's historical importance, since it was the major supply of silver for Spain during the period of the New World Spanish Empire. A guided tour of the cooperative mines is a memorable experience, but one where you need to be physically fit to navigate the low ceilings and steep, muddy passageways. On some tours, you may walk up to four kilometres inside the mountain.
Getting there is easily done by bus. Buses from La Paz to Potosí are available almost every hour. From the bus terminal it's a half-hour walk uphill to the city centre, or you can catch a local bus or a shared cab which makes it much easier.
If this sparks your interest in hard-to-reach destinations, record your next epic trip and see if it wins this year's travelcuts FilmFest (submissions open August 18). Good luck!
Follow HuffPost Canada Blogs on Facebook