The world is your oyster, albeit a big oyster, but it's yours to discover.
Thinking about making your next trip one to remember? The world has an abundance of natural beauty and so many amazing off-the-beaten-path possibilities, you might find it difficult to decide where to begin.
We've put together a few of the hottest destinations of 2016 and what to see first. Happy exploring, see you around the world:
Starting with the largest, but most diverse continent, it's easy to see why so many Canadians are flocking to Africa. But, Africa is a huge place, so making a list of must-sees will help you get around this massive continent worry-free. Here are a few places that should be high up on your Africa wish list and why:
Victoria Falls, Zimbabwe - although not the highest nor the widest waterfall in the world, Victoria Falls' height results in the world's largest sheet of falling water, making it one of the most stunning photos you will ever take: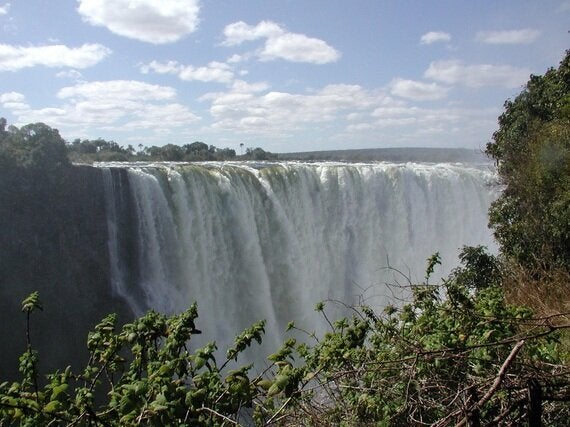 Cape Town, South Africa - a place where sweeping sea vistas meet un-paralleled hiking trails and the most exotic wildlife encounters.
Marrakech, Morocco - home to the mosques, palaces and the most sensory-rich souks (marketplaces).You'll want to get lost here: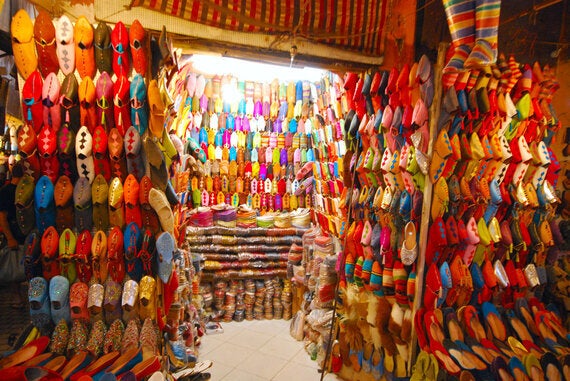 Mount Kilimanjaro, Tanzania - a mountain climber's dream come true. Some of the most picturesque scenery in the world resides here!
Thanks to its compact size, making your way around Ecuador will be a breeze. A great destination that offers flexible route-planning, Ecuador has continuously been on Canadians' bucket lists for years.
Although the Galápagos Islands are the spark to most visitor's initial lure to Ecuador (and rightfully so), something should also be said for the country's capital Quito, and all the splendor within a short distance away from it.
If you are making your way here, most likely you'll be travelling into Quito. Plan to spend the first few days of your trip exploring before heading off to the equator.
The city centre is a maze of narrow streets and exquisite monasteries and churches. Head north for green valleys and glistening lakes crowned by volcanic peaks. Only a short bus ride from the capital, you'll find Otavalo, whose Saturday market has become undoubtedly one of the biggest attractions in the country. South of Quito you'll find some of the most spectacular volcanoes and small towns that beg to be explored.
Now you are ready to make your way to the thirteen scarred archipelago of volcanic islands that is the Galapagos.
Everyone has Iceland on their brains these days. From the northern lights to geysers and whale watching, this country bleeds natural wow factor. Seriously, do it all! But, if you can't, which is the case for most, these three country highlights will definitely satisfy your Iceland travel itch (at least for a bit).
• The multicolored rhyolite mountains, lava fields and volcano of Landmannalaugar
• Blue Lagoon, Grindavík - a geothermal spa located 40 minutes away from Reykjavík, with underground hot springs that can reach 37-39 °C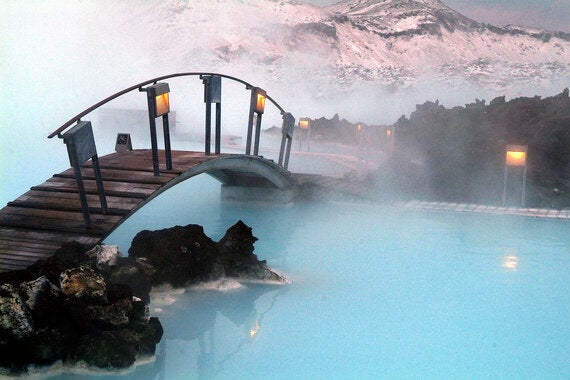 • Gullfoss Waterfall - it is simply stunning, but be careful as there are no manmade railings.
Best known for its world-renowned Oktoberfest and of course history, Germany is a country with an abundance of beautiful scenery, fairytale castles and a lively party scene. So, if Germany is in your immediate travel plans, may I suggest a visit to Neuschwanstein. Home to the most photographed building in Germany, Neuschwanstein Castle is a fairy tale come alive (actually said to be the inspiration behind Walt Disney's Sleeping Beauty Castle).
Other German must-sees include: Dresden - known for its architecture, impeccably restored after being severely damaged from World War II bombings, and Cologne - with its vibrant nightlife and a stellar arts and culture scene.
Keep in mind, though, Europe can be an expensive place. If you are looking to save a bit of money, look into bed and breakfasts and hostels vs hotels and avoid touristy restaurants. Look for handwritten signs and go with the daily specials. Also, grab a rail pass and use public transit. Europe has a very efficient and inexpensive public transit system that may allow you to add a few more European must-sees to your travel plans.
From unforgettable sunsets to stunning beaches, mouthwatering street food and a non-stop party scene, you can truly party like a rock star in Phuket, Thailand. But, if you want to walk away from a Phuket adventure with unbelievable memories, here is what you need to see: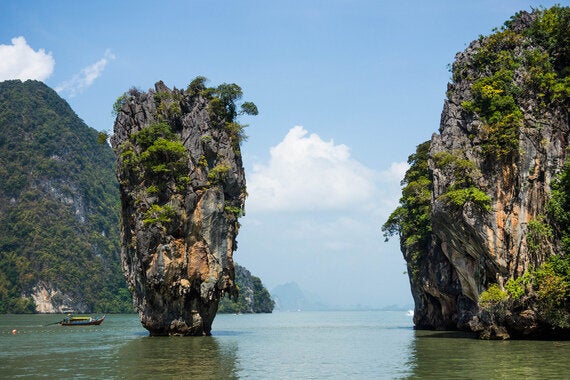 Phang Nga Bay will be one of the most unique experiences you will ever have. This unforgettable bay is best-known for its steep limestone cliffs that somehow seem to jump vertically out of emerald-green waters.
A movie maker's fantasy come alive, Phi Phi Island is a literal paradise. Sharp cliffs tower overhead and give way to lush jungle. Here, don't expect any hustle or bustle. This island offers the most laid back atmosphere ever, taking a page from surrounding islands, some of which are completely free of human inhabitants.
And, no trip to Thailand would be complete without immersing yourself into the local nightlife. A must-visit is Patong's Bangla Road. Thronged by thousands of people looking to have a great time out, the road is closed to vehicle traffic and turns into a 400 metre party strip of neon lights, loud music and cheap beer.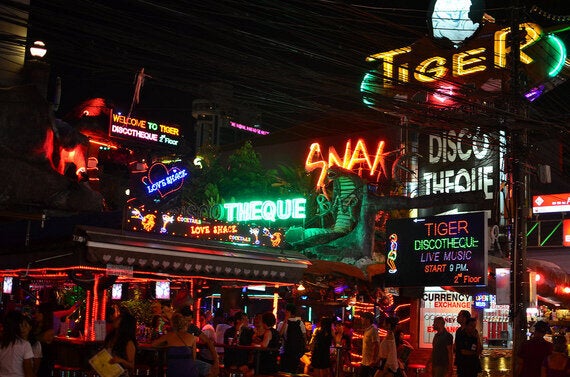 These hot spots only graze the surface of must-visit destinations around the globe. There is so much more to see, do, and capture on film. And if you're looking for the ultimate souvenir to make your friends and family jealous of your adventures, why not record your epic trip and see if it wins this year's travelcuts film fest.