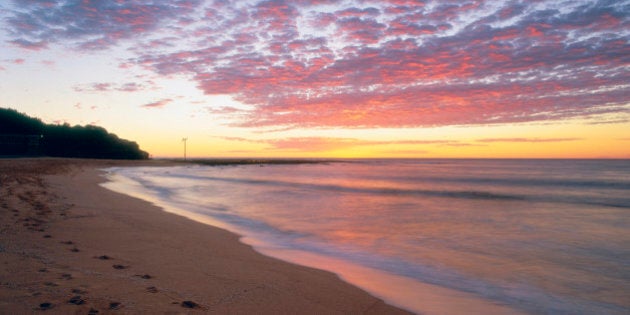 When departing from Canada, the land down under can feel like it's a world away, and well, it almost is. By birth, I'm Canadian, and by choice I'm living in Australia, having moved to Sydney several years ago. I'm often fielding questions from friends and family back home on what part of my adoptive country would be best for them to visit as most don't know where to start. Here's my guide to Australia for all types of travelers.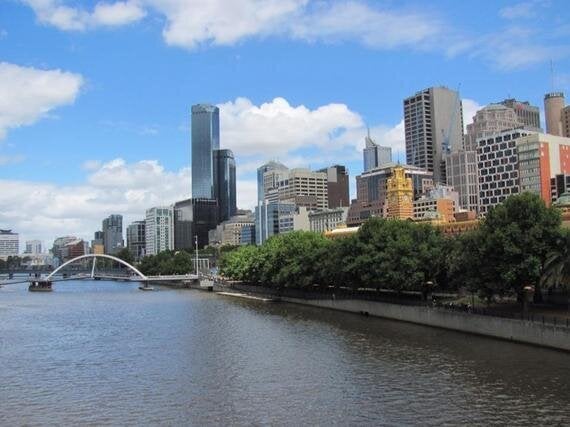 Families: Sunshine Coast, Queensland
Stretching more than 200 kilometres along Pacific Ocean shores, Queensland's Sunshine Coast boasts dozens of family-friendly, beachside towns. In the heart of the area, Noosa's Main Beach is cited by ninemsn, one of the country's most popular websites, as the top spot for kids, for its soft, gentle waves and rock pools. The area is also home to plenty of attractions aside from beaches including national parks, UnderWater World Sea Life Aquarium and Steve Irwin's Australia Zoo (think cuddly koalas and kangaroos), with animal encounters available.
Getting There: Just over an hour's drive north from Brisbane, the Sunshine Coast is an easy drive from Queensland's capital. Direct flights into Brisbane from Los Angeles and Honolulu are available, or catch a domestic flight into the Sunshine Coast's airport in Maroochydore.
Honeymooners: Lord Howe Island
Condé Nast Traveler calls Lord Howe Island "paradise on Earth" -- and there's something incredibly romantic about a volcanic isle that's hundreds of kilometres from anywhere and limits the number of tourists to just 400 on the island at a time. A step back in time, the UNESCO World Heritage-listed island has no mobile phone reception and no traffic lights. The island's lone luxury accommodation, Capella Lodge, oozes romance; the nine-suite lodge is perched atop a turquoise lagoon with incredible views of ancient volcanic peaks.
Getting There: Direct flights from Sydney and Brisbane are available through Qantas.
It's no surprise Frommer's lists three Tasmanian treks in their top hikes in the country. From half-day walks featuring views of crystalline waters in Freycinet National Park's Wineglass Bay to weeklong alpine treks through Cradle Mountain-Lake St Clair National Park, Tasmania's a haven for hikers. Roughly the same size as Ireland, the state is home to 19 national parks that beckon exploration. Plus, being the southernmost state, summer temperatures are much more comfortable for the un-acclimatized climber.
Short on time? Easy day trips from Sydney to the Blue Mountains, Ku-ring-gai Chase National Park and Royal National Park, and from Melbourne to Great Ocean Road and Grampians National Park provide endless options for nature walks.
Getting There: Tasmania's two major airports are in Launceston or Hobart, both within easy drives of almost anywhere in the island state. Those looking to take the scenic route can cruise from Melbourne aboard the Spirit of Tasmania, which offers everything from an on-board cinema and gaming lounge to deluxe accommodation and dining for the 9- to 11-hour journey.
Adrenaline Junkies: Far North Queensland
Thought the only way to see the Great Barrier Reef was by getting in the water? Think again. A two-hour boat trip off the coast, there's a quicker, more thrilling way to get there. Many reef tours offer upgrades where adventure-seeking travelers can hop into a helicopter and check out the reef from above before diving into it. If that's not exciting enough, the area is also a popular spot for skydiving, and here, brave travelers will be treated to unmatched aerial views of the reef, rain forest and pristine beaches from as high as 14,000 feet. Also found in the area, is bungee jumping, white-water rafting and, of course, SCUBA diving.
Getting There: Cairns is the gateway to Far North Queensland's reef and rain forest. Although there are no direct flights to the city from North America, most Australian carriers offer flights.
City Slickers: Melbourne, Victoria
Melbourne practically oozes cool. The easy-to-navigate city centre boasts chic, near-hidden laneways lined with brilliant street art, trendy cafés and designer boutiques. Vogue recently listed Melbourne's Fitzroy as one of the Coolest Neighborhoods in the World, based on the fact it's "teeming with the personalities that often define such place: artists, jewelers, students, et al." The city's network of tram routes make navigation a breeze, and endless theatre, sporting and other event options can keep any cosmopolitan traveler entertained.
Getting There: Most major international airlines offer flights into Melbourne, with direct options available from Los Angeles.
Wine Lovers: South Australia
With Australia being one of the world's largest wine producers, you won't have to look too hard to find a wine region. New South Wales' Hunter Valley, Western Australia's Margaret River and Victoria's Yarra Valley are some of the nation's top spots for oenophiles. However, it's South Australia that's just riddled with acre upon acre of vineyards. With hundreds of wine producers in the state, the wine decision becomes a lot harder than just red or white. Some of the most prominent regions are the Barossa and Clare valleys, Adelaide Hills and McLaren Vale.
Getting There: Although none of the wine regions has an airport, they're each within an easy drive from major cities including Sydney, Melbourne, Adelaide and Perth. Coach or train transportation is available from each city.
No matter what travel type you are, Travelzoo Canada has an abundance of Australia deals to choose from.
-- Alex Keshen is a producer at Travelzoo based in Sydney. Travelzoo has 250 deal experts from around the world who rigorously research, evaluate and test thousands of deals to find those with true value.