Stylists can tell women how to make the best of her body while in clothes; however, all bets are off once she has to expose her body in a bikini.
One of the hardest -- and most frustrating things -- I've had to deal with is helping women accept their bodies. For over 15 years I've written extensively, given seminars done hundreds of interviews and it doesn't seem to have made dent.
There is definitely a disconnect between love-your-body theory and reality. Women nod their heads sagely having heard all this information before, then look at themselves in the mirror and go back into the same negative self-talk. And sadly from my stand point a woman's body image has only gotten worse over the last 10 years.
A University of Alberta study by Marianne Clark suggested a lack of privacy in gym change rooms may make women extremely self-conscious, possibly even deterring them from working out.
These are some highlights from study.
For some, the gym change room is a warren of insecurity -- the cruelty of the female gaze.
For others, it is ground zero for the eradication of body image issues: Where else can you see real female bodies in a range of shapes and sizes?
Six women resorted to careful choreography towel dance to deal with the locker room. For others, the experience sparked severe anxiety.
There was a social comparison; usually the women felt their bodies fell short.
Breasts, belly, thighs and buttocks (body parts associated with femininity) evoked the most vivid responses. These are the body parts that seem to be most intensely noticed, lived, described, lamented, wondered at, admired, abhorred.
Some women felt her body betrayed her.
In case you are serious about loving your body, here are my best love your body tips:
Men tend to see their bodies positively compared to women. Have you ever asked yourself why?
S-T-O-P criticizing/ judging other women
It's not in our DNA to say things like, "That skirt makes her butt look huge." The first step in stopping this crazy-making-body-nonsense is for women to cease judging other women.
If you really hate your body then perhaps a work out routine is in order. A 2005 study found that exercising in gyms was associated with "greater body image concern" for women. Other studies, meanwhile, have shown plenty of women reporting better mental and physical confidence, stress release and even social connection after a workout.
Take a look in the mirror. Completely naked. Starting from the tops of your head going to the bottom of your feet say what you like and dislike about your body. Ask yourself if your negative self-talk is in line with how your body looks.
Take a look at where you are in life. If you've had a few kids or have gone through menopause then your body will have shifted; and unless you decide to get surgery this is what you have to work with. You can't change gravity.
You might as well accept and love the body you have...because 20 years from now it's only going to get worse. (That's supposed to be a joke for you politically incorrect police...)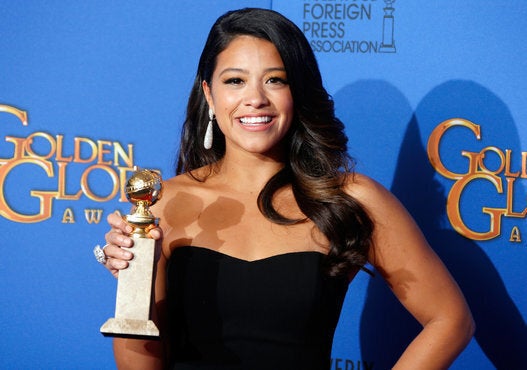 Meet Our Body Image Heroes