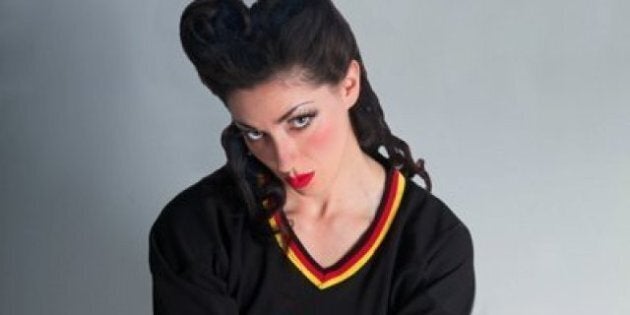 I fail at being Canadian. I don't know the first thing about curling, the only prime minister I'm well-versed in was Diefenbaker (aka Dief The Thief, though I don't like cut of Prime Minister Stephen Harper's jib, either) and I don't care for hockey. Hockey players, well, fair enough. I'm only human, but the game itself, especially on a pro level picks at me.
While I'm happy enough in the company of lumberjacks, people who look like extras from "North Of 60," and who are listening Gowan or Platinum Blond — I've toured through Canada quite a bit off the beaten track — but the NHL just pisses me off.
I guess it's for a few reasons. First of all, I don't understand modern hockey. In my more formative years, I grew up dressing "Jem and the Hologram" dolls while male family members swirled around and watched "Hockey Night In Canada" in the living room.
Worst of the culprits of leaving this on and becoming engrossed in these games was my grandmother. There is something unsettling about an tiny old Scottish lady swearing ad spitting poison at her team when they are playing poorly. But back in the day, the hockey players were pretty manly — hairy, broken teeth, bruised, and aggressive.
There is little point in denying that even in my young pre-pubescent brain something primal clicked that recognized these were good goons to have on your side in a fight, all pretenses of hunter-gatherer aside. These were he-men, burly and brawny and deft at swinging a hockey stick whether it's a the puck or an opponent's mouth. They'd have gone into the rink with battering rams if you had let them.
These days, I watch hockey and all I see is fresh-faced little boys. While still far from fragile, they still have puppy fat on some of them. I would hazard a guess that a few of them would totally grow playoff beards if they could cultivate the facial hair to do so. I don't want them to get hurt, but they're so well padded that I doubt that's a concern. Not to mention they have amazing health plans and doctors of the highest skill waiting to do mad surgery on them if they bump into the boards.
These kids don't throw down quite like the old school players, but let's face it — you put these rookies out in the rink with the players from the early '80s in their prime, then shit will go down, and the ice will likely get decorated by confetti of expensive dental work.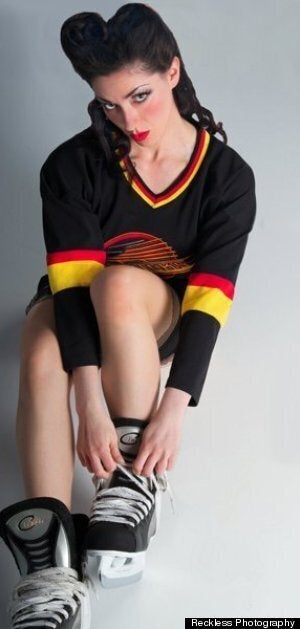 Speaking of expensive, doesn't anyone else think that these guys are just a teeny-tiny bit overpaid? Just in the slightest? For playing a game? No? I'm the only one that thinks this? That's probably because the one time I went to a Vancouver Canucks game I was appalled at the capital outlay required.
The tickets alone were not cheap (I didn't pay for them but if you had asked me I may have laughed in your face. I was there in an emergency date capacity). So it cost an arm and a leg to get in the door. Booze was prohibitively expensive which seems ridiculous — isn't the only way to get through a game to get kind of chateau shit-faced?
It was while I was watching all this and a kind of hockey fight broke out (I've seen more blood spilled over electronics at a Boxing Day sale) which is why I really don't care for hockey. There's nothing engaging about watching two millionaires skating around on the ice beating the grunt out of each other, except that you're not likely to see that loss of dignity happen anywhere else.
Last Friday night, deep in East Vancouver, there's a little hall that's home to a regular burlesque show. For whatever reason, I have seen three incredible shows there, and none of them were packed the way shows of that quality should be. The straw that broke this camel's back was while there were a number of hugely talented people doing a fundraiser for the arts, attention was riveted to a bunch of ice-skating gorillas.
I can't say I'm surprised, but I am a little bit disappointed in my Vancouver brethren. But I suppose what slays me is that people prefer to watch these pro players, who get more to skate on the ice for a single game than most of these folks will make in a year, and more than this buffet of talented artists (who happen to be stripteasers) all holed up at the WISE Hall on a Friday night.
I honestly died a little bit. The other times it happened, I chalked it up to people just being kind of stupid, but now I honestly have confirmation. Vancouver, I totally judge you with my judging eyes.
In order to re-shift the focus back to the arts, I'm forced to do something I didn't want to have to do: I'm going to do an effing pin-up shoot in a Canucks jersey. Hopefully, people will look at it and say, "GO CANUCKS! Oh, hey, cute girl, um, with no pants. And really great shoes... ummm...."
Then they scratch their heads, have a minor debate about hockey versus tits and hopefully tits will tip the scales. Here's hoping.
Hockey players: you may be able to stop goals and passes, but burlesque girls can stop traffic. We win.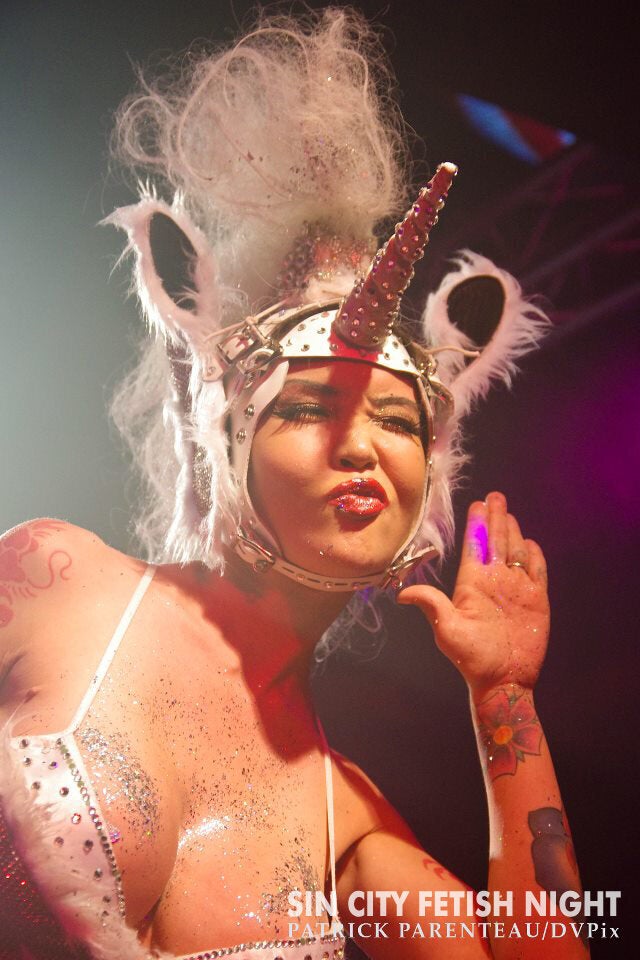 Vancouver Alt Sex Events 2013