As vacations outside the country become more and more expensive, travelling locally is this year's best travel resolution for Canadians.
To help plan a dream Canadian vacation, trivago.ca revealed Canada's 10 best-rated hotels, the winners of their inaugural Top Hotel Awards! Looking only at online hotel ratings, this list reveals travellers' favourite hotels in the country.
Read on to discover what special touches these 10 magnificent hotels offer -- and why travellers are recommending them for your stay.
10. Abigail's Hotel, Victoria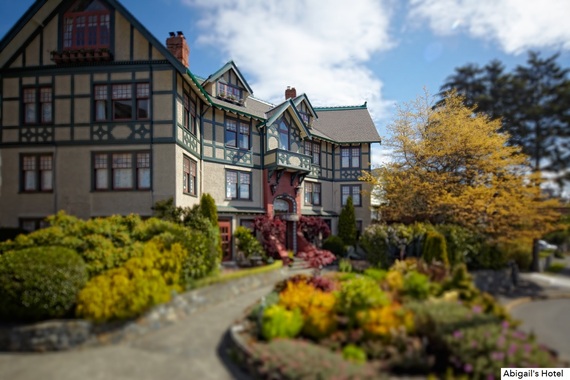 Romantic, Elegant & Comfortable
"Abigail's Hotel is a unique accommodation experience that blurs the lines between a small luxury hotel and a heritage bed-and-breakfast Inn. Abigail's is known internationally for its cozy ambiance, dynamic three-course breakfasts and personalized, professional and courteous service, interwoven with elegantly appointed guest rooms." - Allison Fairhurst, General Manager
9. Davy House, Niagara-on-the-Lake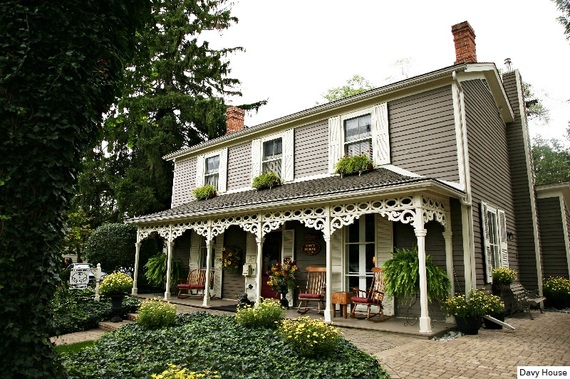 Cozy, Intimate & Full of Character
"Quite simply, there is nothing we'd rather be doing than sharing our special, historic home with guests who appreciate its ideal location, rustic charm and casual comfort...that genuine love of what we do is sensed by our guests from the moment they arrive. Although we are right around the corner from everything the Town has to offer, it is always peaceful in our meticulously maintained backyard oasis." - Jeff Jacques & Florence Vint, Owners
8. Trump International Hotel & Tower Toronto, Toronto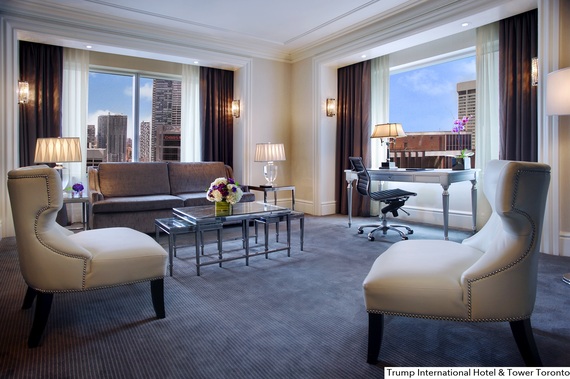 Luxurious, Authentic & Unparallelled
"Trump Toronto is the new face of luxury, thanks to the energetic and genuine service of our team. They care about each and every guest, whether it be their first visit of fiftieth. They are truly the foundation of our success. Our Trump Attache team deliver personalized attention without intrusion, offering a comprehensive brand of VIP treatment to each and every guest upon request. Nothing is off limits." - Jeanne Marie Castor, Marketing Coordinator
7. Loden, Vancouver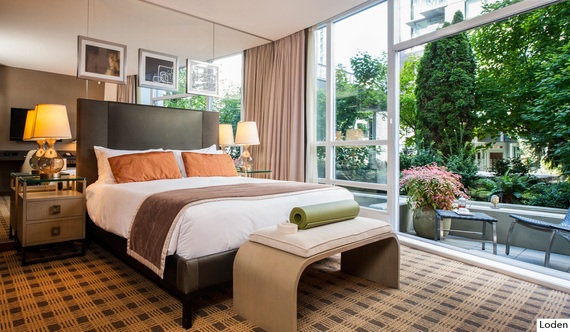 Central, Quiet & Beautiful
"Our loyal guests comment time and again that they love our uniquely quiet location within the city, our level of service and care, and the comfort they feel in their 'home away from home.' We pride ourselves in the personalized touches we offer our guests, and when combined with our warm, welcoming staff, we feel the Loden brings something unique to Vancouver." - Wesley Joe, General Manager
6. BranCliff Inn 1859, Niagara-on-the-Lake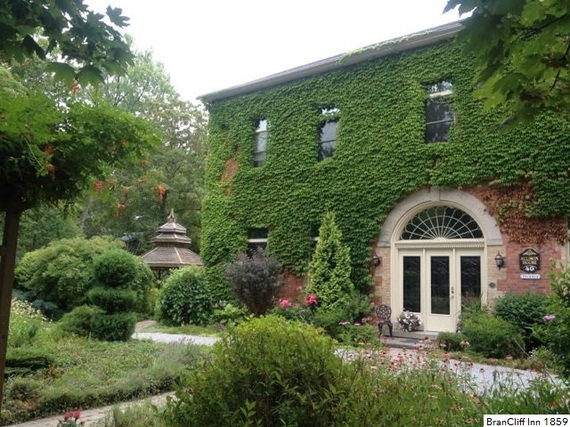 Cozy, Intimate & Full of Character
"Historical Significance, Perfect Location, Luxurious Accommodations and a Bountiful Buffet Breakfast are some of the reasons so many have chosen BranCliff Inn c.1859 as their Niagara-on-the-Lake address." - Mark Tataryn, General Manager
5. L'Hermitage, Vancouver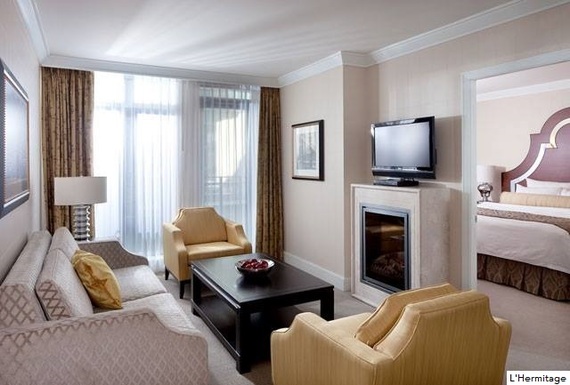 Modern, Central & Luxurious
"L'Hermitage Hotel is a luxury property that graced the Vancouver hotel scene in June 2008, located in the very heart of Vancouver's shopping and entertainment district and only blocks from its financial centre. Artfully designed with a modern, contemporary flare, each of L'Hermitage's 60 rooms and suites have been carefully thought out to capture the essence of comfort and luxury." - L'Hermitage Hotel
4. Le Germain Québec, Québec City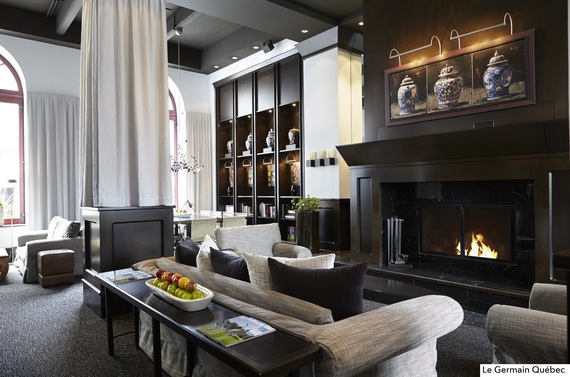 Authentic & Chic
"At Le Germain Hôtel Québec, you'll stay in a century-old building in Québec City's Old Port. We have preserved the original woodwork and stone to create a mix of classic and contemporary architecture. You'll be both impressed and seduced by the warm, luxurious and welcoming atmosphere as well as the unparalleled service of our dedicated staff." - Le Germain Québec
3. Harbour House, Niagara-on-the-Lake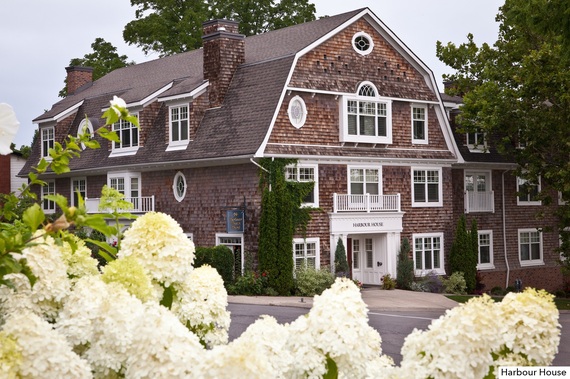 Charming, Luxurious & Comfortable
"Our guests repeatedly say that the Harbour House is like their "home away from home" from the time you enter the cozy Lobby with its fireplace and comfortable couches to our nightly welcome reception which includes a homemade Cheese Spread made famous by our Kitchen Manager - Jaime Corbett. On your next visit you can even ask her for the recipe"- Fernando Morales, Hotel Manager
2. Rosewood Hotel Georgia, Vancouver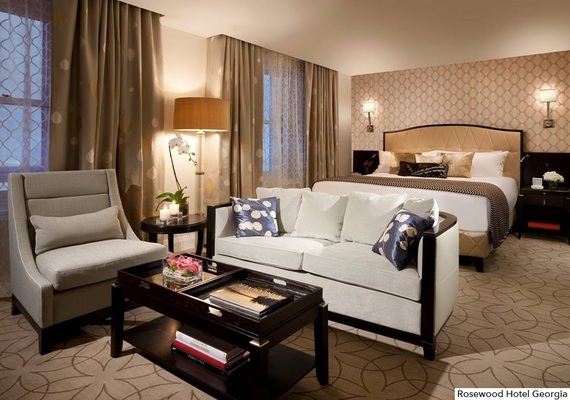 Elegant, Luxurious & Historic
"Rosewood Hotel Georgia is a historical landmark that seamlessly unites the rich history and grandeur of the Roaring Twenties with contemporary design and modern amenities. The legendary property's convenient location in the heart of the city, combined with the hotel's multitude of dining and entertainment offerings makes Rosewood Hotel Georgia a truly unparalleled destination" - Rosewood Hotel Georgia
1. Auberge Saint-Antoine, Québec City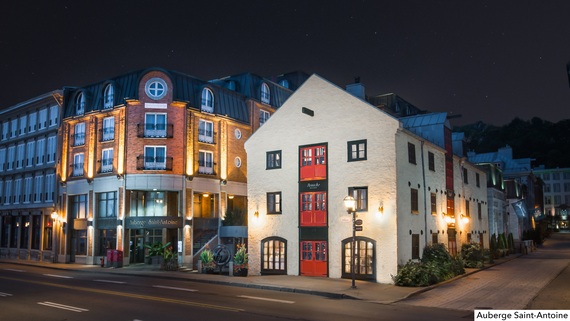 Luxurious, Historic & Convivial
"At Auberge Saint-Antoine, we are dedicated to offering our guests an unrivalled experience by providing a personalized, friendly service in the ultimate rustic-luxe setting. Our hotel is built upon a significant archaeological site in Québec City's Old Port, and we proudly display hundreds of artifacts throughout the hotel, which incorporates a truly unique historical element into each guest's stay." - Jean-Louis Souman, General Manager
Click here to see all the winners of trivago's Inaugural Top Hotel Awards in Canada.
Follow HuffPost Canada Blogs on Facebook
MORE ON HUFFPOST: