chocolate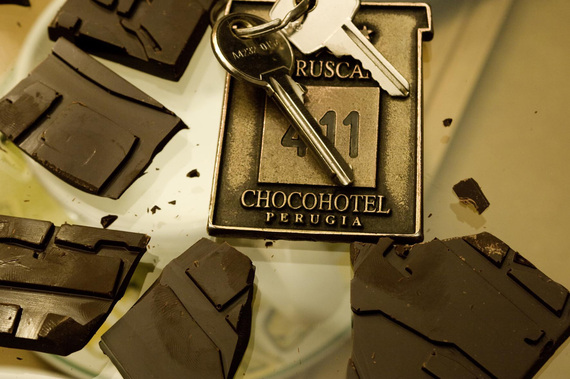 © Etruscan Chocohotel
With Valentine's Day just around the corner to remind us to indulge in our sweet (or semi-sweet) tooth this February, we've hunted for the world's best boutique hotels that are taking our favorite aphrodisiac to the next level. Whether it's indulging in a rich chocolate breakfast, a velvety cocktail, or even trying a sensual chocolate massage, hotel search trivago.ca has found hotels that are giving a new meaning to sweet treat and offering a lot more than a chocolate-covered mint for your pillow.
Etruscan Chocohotel - Perugia, Italy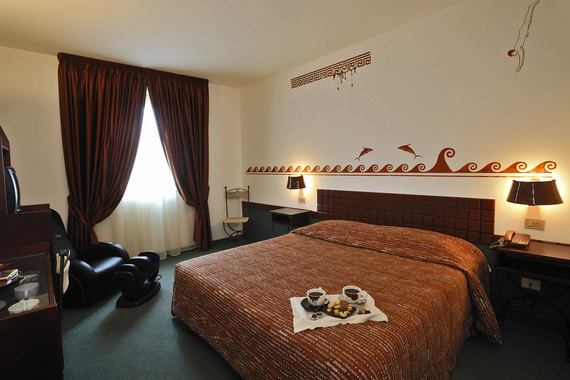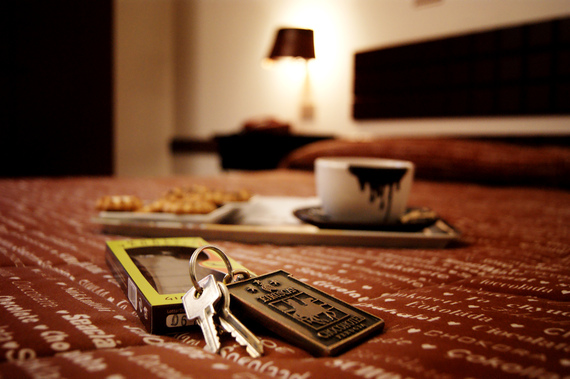 © Etruscan Chocohotel
A sanctuary for true chocolate indulgence, all three floors of the Etruscan Chocohotel are dedicated to a different chocolate theme: milk, dark or hazelnut. The guest rooms are filled with bowls of chocolate, lamps that look like poured cocoa, and even the room keys are shaped like chocolate bars. If there isn't enough chocolate in your room, visit the hotel's restaurant where the theme continues through cocoa appetizers and chocolate fondue.
Hotel Du Cadran - Paris, France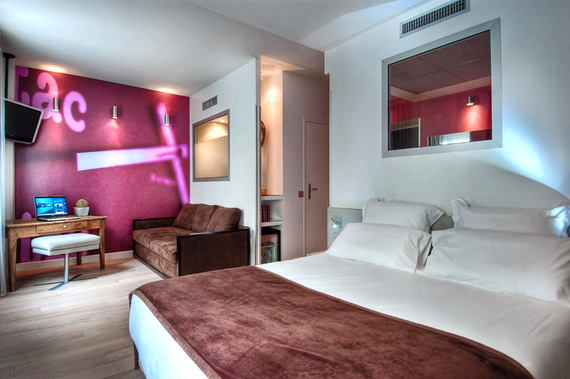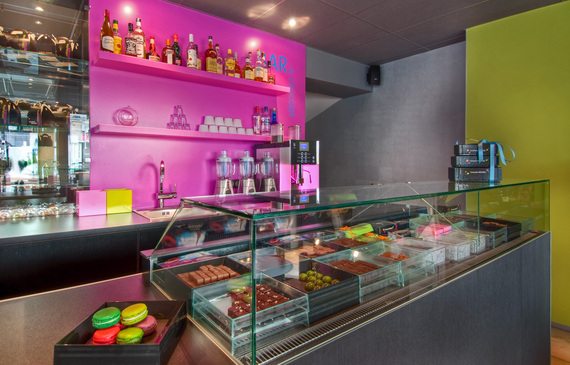 © Hotel Du Cadran
It's only fitting that the most romantic city in the world, Paris, be home to a chocolate-themed hotel just steps from the Eiffel Tower and Les Invalides. If the hotel's own chocolate embellishments don't overwhelm you, visit the chocolate shop and bar attached, which offers chocolate cocktails, spiced and vanilla hot chocolate, and over 30 different types of chocolate. We recommend a bar of dark chocolate sea-salt or one of the oh-so airy lavender macarons.
Hotel Sacher Vienna - Vienna, Austria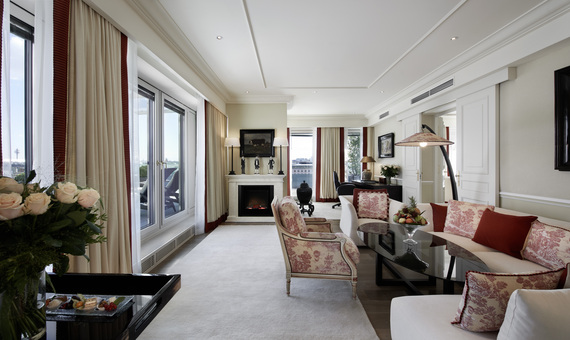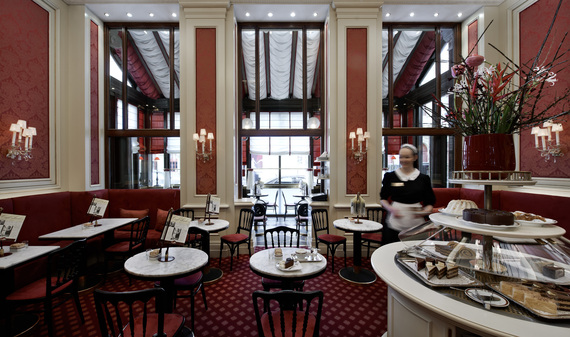 © Hotel Sacher Wien
How can a chocaholic resist staying at the Hotel Sacher Vienna, a hotel named for Austria's famous Sacher-Torte, a delicate chocolate cake set between two layers of apricot jam and covered in thick chocolate icing. Founded by the son of the Sacher-Torte inventor, the rooms in this five star hotel are absolutely luxurious, but it's the restaurant downstairs selling the scrumptious -- and they claim "original" -- Sacher-Torte that allegedly accounts for an impressive third of the hotel's revenue.
The Chocolate Boutique - Bournemouth, UK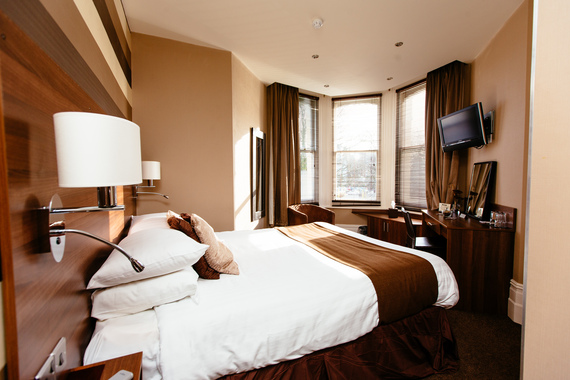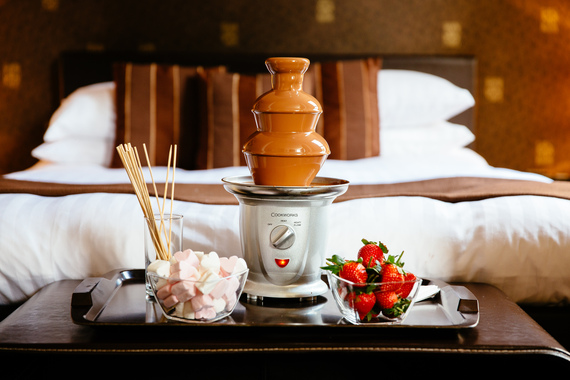 © The Chocolate Boutique
In Britain's only chocolate-themed hotel, guests in any of their 13 chocolate-decorated rooms and suites receive complimentary chocolate, can take workshops with chocolatiers, and even take up a chocolate-dipped brush to try their hand at chocolate art. Finish the stay with a wine and chocolate tasting, or at the bar sipping a Chocolate Martini or the hotel's special cocktail, the Chocmeister.
Rosas & Xocolate - Merida, Mexico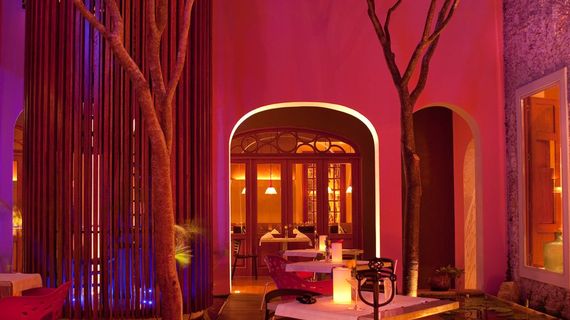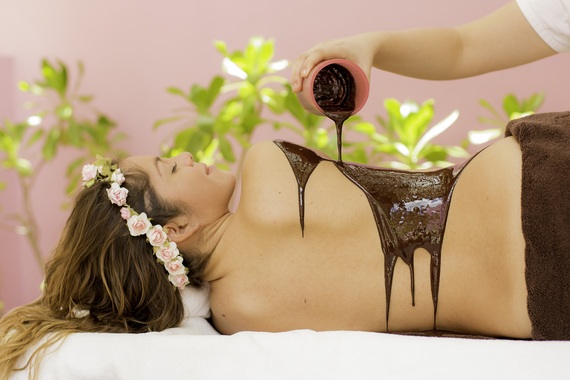 © Rosas & Xocolate
In true Yucatan tradition, the Rosas & Xocolate Hotel (whose name translates rather perfectly for Valentine's Day as "Roses and Chocolate") not only offers guests access to edible chocolate, it specializes in ancient Mayan chocolate therapy. These signature cacao-based treatments are believed to elevate mood and stimulate the senses with the application of chocolate paste and chocolate-infused oils.
For more travel inspiration, and Valentine's Day ideas, check out our blog trivago checkin!
MORE ON HUFFPOST: