ingmar wesemann via Getty Images
Germany must be doing something right: four time winners of the World Cup and an economic and technological powerhouse. As a travel destination, however, Germany is often overlooked and underrated. With a range of possibilities from picturesque castles to culture-rich cities, Germany is an ideal year-round holiday destination.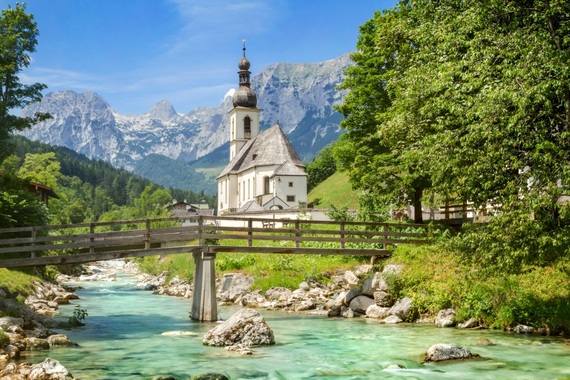 ©mradlgruber - Fotolia.com
Hotel comparison website trivago.ca has compiled a list of 10 German destinations to show there is more to this country than beer, pretzels, lederhosen and a good soccer team. Some destinations will come as no surprise, such as the fairy-tale castle Neuschwanstein and the ever-popular capital of Berlin, but Germany has some hidden gems. Who knew it was possible to sample some of Europe's finest oysters on one of Germany's 50 islands? See below for facts, ideas and travel inspiration.
1. The Fairy Tale Castle: Neuschwanstein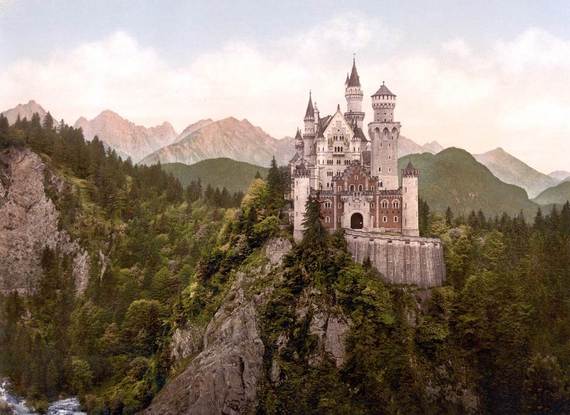 ©Wikimedia
Just a few hours south of Munich, in the Bavarian Alps, is the inspiration for the castle in Walt Disney's Sleeping Beauty. Neuschwanstein belonged to King Ludwig II, an enigmatic character with a grandiose swan-themed vision for his private retreat. The castle was famously never completed following the King's mysterious death, and it can be viewed as it was left in 1886. A short walk through the forest will take visitors to Marienbrücke (Mary's Bridge), boasting panoramic views of the castle and the surrounding mountains.
2. The Religious Beauty: Cologne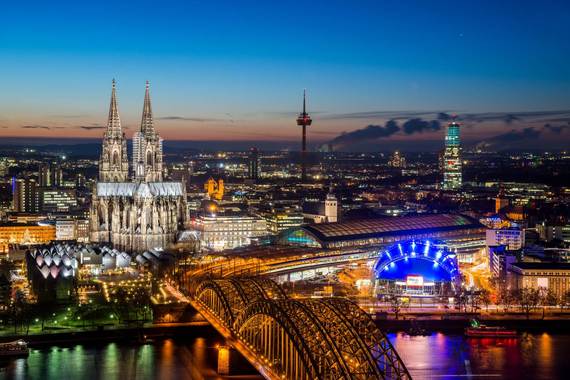 ©davis - Fotolia.com
Cologne, (or Köln in German), is the country's fourth largest city. It is the birthplace of Eau de Cologne and there are more pubs per capita here than any other German destination. The main attraction is the intricate Cologne Cathedral, a gothic structure that took 552 years to complete. Although Cologne is a great year-round destination, it is known as one of the best places to celebrate the 'Karneval' (Carnival) festival, when thousands of visitors flock to the street parties and parades!
3. The Romantic Old City: Heidelberg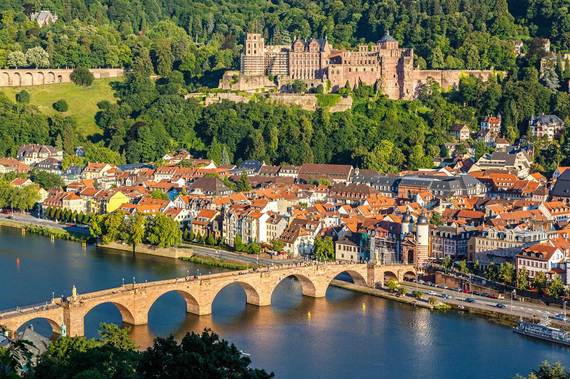 ©sborisov - Fotolia.com
With its romantic cityscape and scenic setting between the River Neckar and the surrounding countryside, it is no surprise that Heidelberg is a popular tourist destination. The hub is the traditional Altstadt (old city), which leads to the ruins of Heidelberg castle. This large renaissance castle boasts picturesque views over the city, but is perhaps most famed for its 'Grosses Fass', a 58,000 gallon wine barrel which took 130 oak trees to construct. Heidelberg is also known for housing one of Europe's most reputable and oldest universities, boasting associations with 55 Nobel Prize laureates.
4. The Island Getaway: Sylt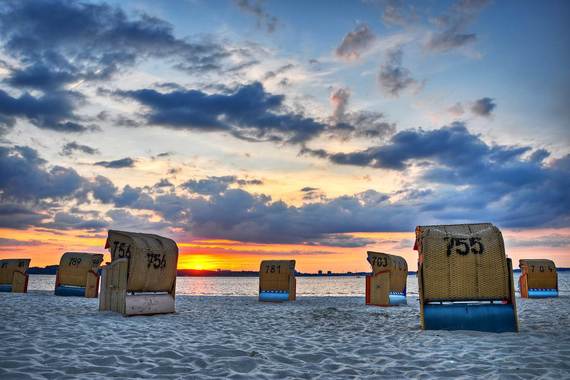 ©Marco2811 - Fotolia.com
Although not renowned for its islands, Germany boasts over 50, the largest of which is Sylt. Located off the North coast and just a 30-minute ferry ride from Denmark, Sylt is an anchor-shaped island featuring a 25-mile long sandy beach. There are beaches designated for both families and nudist sun-bathers, or visitors may want to windsurf, visit one of the luxurious sea-view saunas, or party on the beach until sunrise. The island is most famous for its fresh seafood, especially the Sylt oysters, which are amongst the finest in Europe.
5. The Wine Region: Moselle River Valley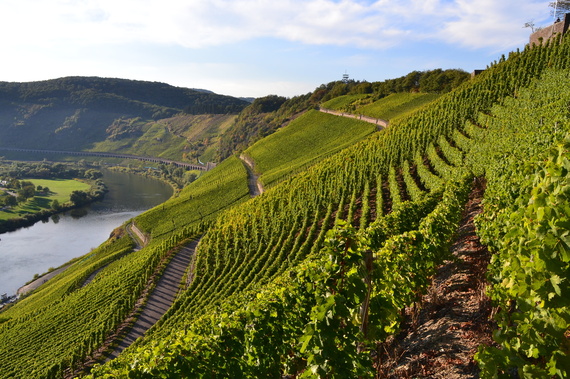 ©LianeM - Fotolia.com
Visitors are often surprised to learn that Germany has 13 wine regions, of which the Moselle Region is the most famous. Situated around the Moselle River (the left tributary of the famous Rhine), the region shares borders with France, Luxembourg and Germany. The three towns of the Moselle Region are Trier (Germany's oldest city), the picturesque Koblenz, and Cochem, where Celts and Romans first made wine more than 2,000 years ago. Cochem is renowned as the most romantic Moselle destination and is world-famous for its Riesling, boasting a sweet, flowery taste.
6. The Christmas Markets: Nuremburg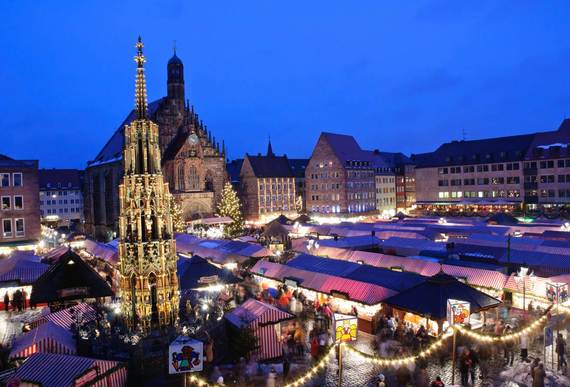 ©Scirocco340 - Fotolia.com
Bavaria's second largest city, Nuremburg, is renowned for its history and medieval architecture. Travellers should consider visiting in December, when the annual Christmas market attracts up to two million visitors. Located in the central square of the city's old town, visitors can enjoy Bratwurst (charcoal-grilled sausage), Lebkuchen (gingerbread) and Glühwein (traditional German mulled wine) while listening to brass bands. Christmas shoppers will have plenty of gifts to choose from, including Christmas decorations, jewellery, ornaments and toys.
7. The Artistic and Historic Capital: Berlin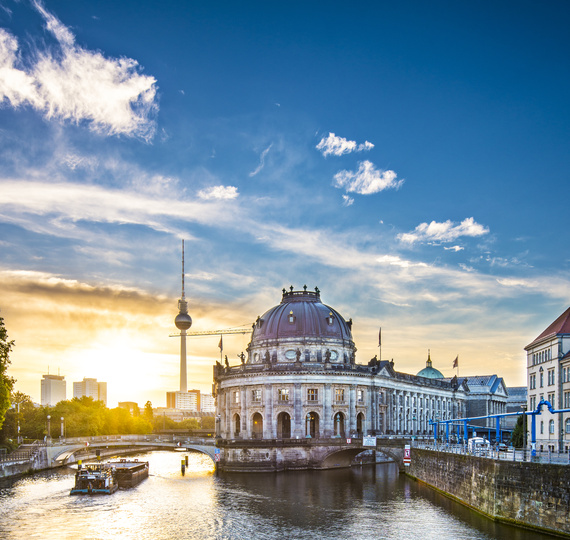 ©Flickr User - La Citta Vita
Berlin has been attracting art, culture and history-lovers for years, due to its 175 museums, 600 galleries and three opera houses. With deep connections to the Second World War, the era of Prussian Glory, and the East/West Cold War divide, reminders of Berlin's past can be found throughout the city. From the turmoil of the past century, the capital has emerged as a unique, alternative haven of art and culture, unchallenged by any other European capital or German city.
8. The Restored Treasure: Dresden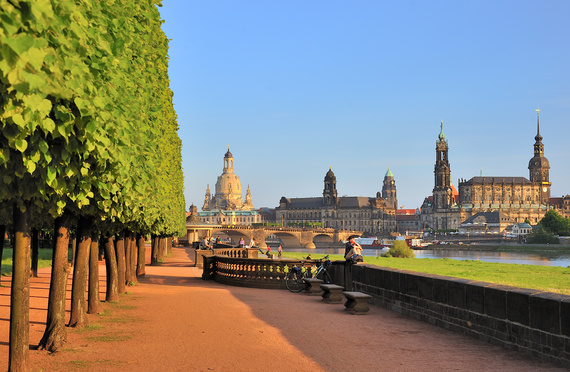 ©World travel images - Fotolia.com
Germany's eastern gem lies along the Elbe River close to the Czech border. Dresden is a lively and alternative city, boasting interesting buildings and impressive museums. Historically, Dresden played an important part as the royal residence of the electors and kings of Saxony. The majority of the city centre was destroyed during the Second World War and it was only after the reunification that Dresden regained its prominence in Germany and Europe. Saxony's capital is well known for hosting Germany's longest-running Christmas Market, dating back to 1434.
9. The Glorious Gardens: Munich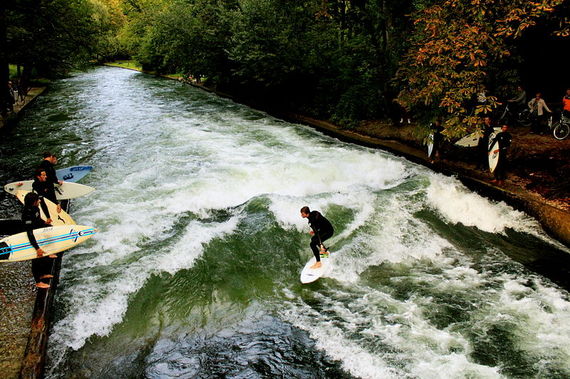 ©Flickr - Mirella Matthiesen: mikix.com
Although Munich is primarily known for its Oktoberfest celebrations, the Bavarian capital is a great year-round destination. The English Garden in Munich city centre is one of the most impressive urban parks in the world, larger than New York City's Central Park. It is known for its five-storey Chinese Tower pagoda, home to Munich's second largest beer garden. During the summer months, the English Garden is used as a beach-like getaway, popular amongst swimmers and sunbathers. A must-see is river surfing in the Eisbach, which is a made possible by a manmade wave under the main bridge of the park.
10. The Maritime City: Hamburg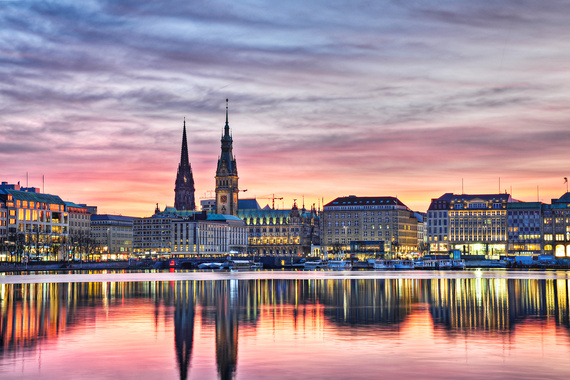 ©Marco2811 - Fotolia.com
Hamburg is Germany's second largest city, its maritime capital, and the second largest port in Europe. It is also a hub for Germany's top media, as well as many other important industries. The best way to appreciate this affluent city is on a harbour boat cruise, where many of Hamburg's finest hotels and restaurants are located. Hamburg best nightlife can be found around the Reeperbahn (red light district), home to numerous bars, clubs, pubs and concert venues. The Beatles used to play here back in the early 1960s, before finding worldwide fame.
Inspired to visit wonderful Germany and need a place to stay? Find your ideal hotel at the best price here.
ALSO ON HUFFPOST: