Martin Child via Getty Images
While the experiences of our fellow travellers (good and bad) can make or break some travel plans, keeping an eye out for reviews is also becoming second nature when booking a vacation. Trivago.ca decided to use this feedback to find out just which cities around the world are keeping tourists the happiest at night.
Based on aggregated ratings from the booking sites compared on trivago's website, the global list was dominated by Asia, but cities in Europe, Latin America, Africa, and the United States also joined the Top 10. Whether exploring an ancient city, or taking in beach-side spas and world-class street food, this eclectic mix of spectacular cities should be on every 2015 travel itinerary.
1. Sanya, China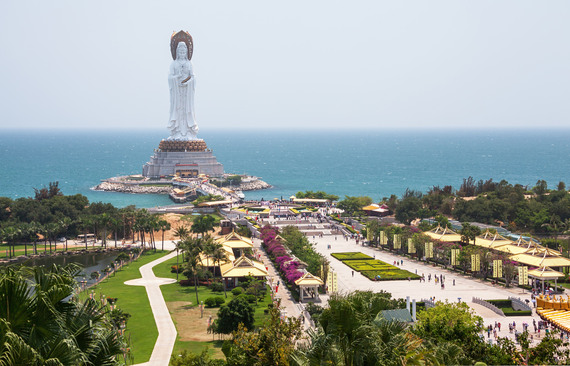 Source: Alamy, Expedia
Located at the southernmost tip of China's Hainan Island, the city of Sanya is surrounded on all sides by golden sand beaches, rugged mountains, and a tropical rainforest. Once the home of China's political exiles, Sanya has since become a popular holistic sanctuary from the choking pollution and urban grind of mainland China.
City's average hotel rating: 86.94/100
2. Hanoi, Vietnam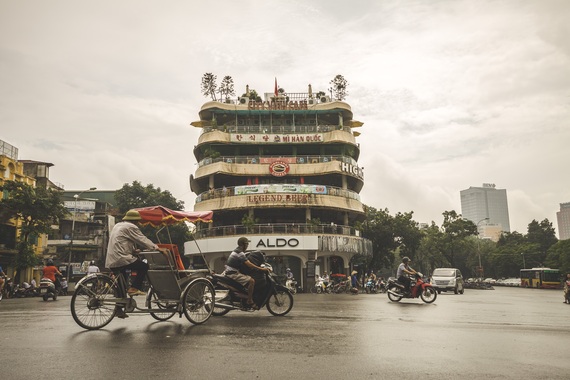 Source: Pixabay.com
Sino-Vietnamese pace meets French cosmopolitanism in Hanoi, Vietnam's thousand year old "city of lakes." Traffic through the Old Quarter's labyrinthian 36 streets is a chaotic dance between hawkers, pedestrians and motorbikes, but the city calms for a short time at dawn for synchronized t'ai chi on the shores of the Hoan Kiem Lake.
City's average hotel rating: 84.76/100
3. Sorrento, Italy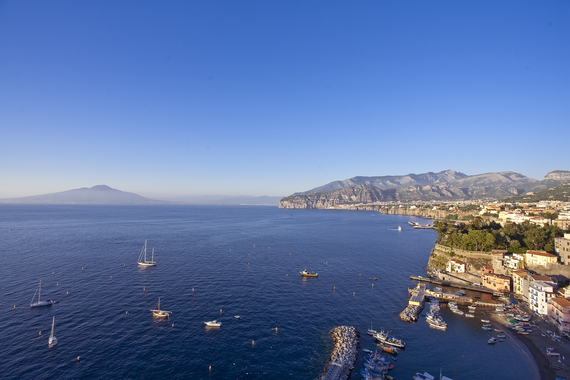 Source: Sorrento Foundation, by C. Alfaro
Serene Sorrento, set on sea cliffs securely between mountains and the Mediterranean, is the perfect place to look over the azure blue waters of the Bay of Naples to nearby Naples, Mt. Vesuvius, and the Isle of Capri. A gateway to the Amalfi Coast, this beautiful little resort town is dotted with lemon and olive groves and is famous for producing Italy's famed Limoncello digestif.
City's average hotel rating: 84.70/100
4. Fès, Morocco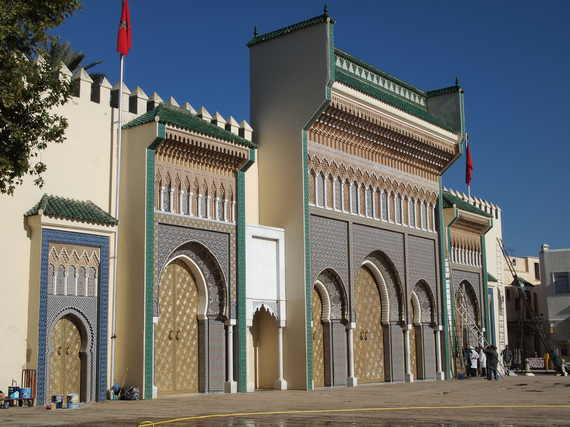 Source: Flickr.com, by Maman voyage
Morrocco's independence movement was born in the streets of Fès, which is also the country's cultural and spiritual center. Visitors can visit the famous medina of Fes el Bali, a UNESCO World Heritage Site, and watch old and new collide within the warren of bazaars selling everything from satellite dishes to livestock.
City's average hotel rating: 84.64/100
5. Suzhou, China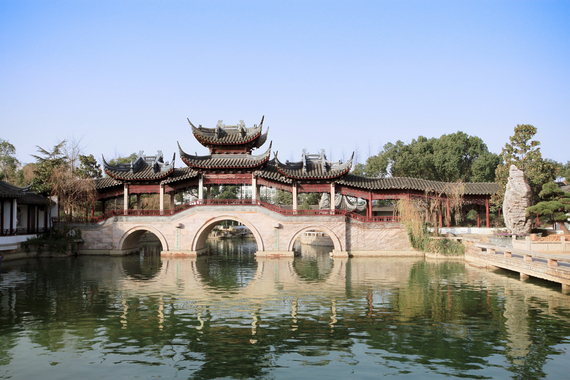 Source: Shutterstock, Expedia
Known as the "Venice of the East," Suzhou is famed for its traditional waterside architecture and Classical Gardens -- which are collectively a UNESCO Heritage Site. During the Imperial era Suzhou produced high-quality silk for the Chinese royal family, and the city's silk markets and factories still produce gorgeous handicrafts.
City's average hotel rating: 84.54/100
6. Cuzco, Peru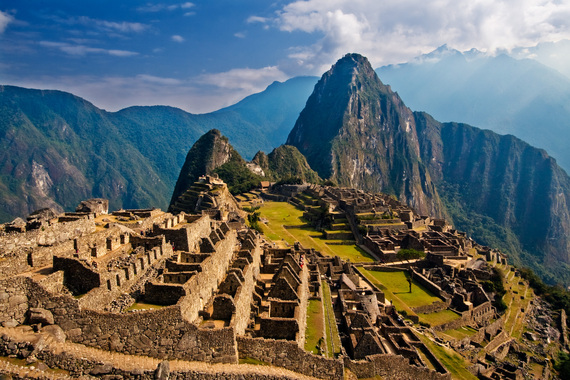 Source: Flickr.com, by Pedro Szekely
Gateway to the Sacred Valley and Peru's Historical Capital, Cuzco is a unique mix of Spanish colonial construction and ancient Andean architecture. This UNESCO World Heritage Site is set snugly between the Peruvian Andes and Amazon Basin, making it the ideal spot to begin a journey up the Incan Trail to Machu Picchu or an exploration of the Andean peaks, cloud forests, and wild raging rivers surrounding the city.
City's average hotel rating: 84.43/100
7. Sedona, USA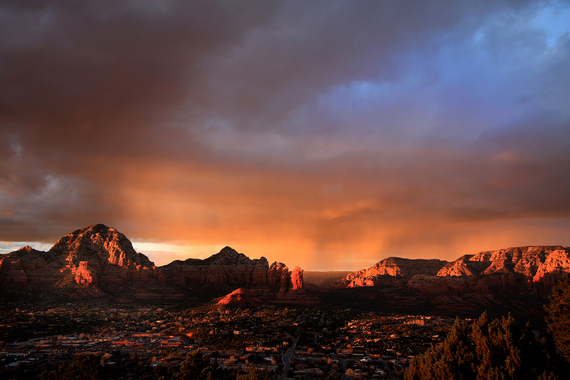 Source: Flickr.com, by Wes Honeycutt
Sedona's cooler temperature makes it a haven from the rest of Arizona's blistering heat, and a scenic respite from the hectic pace of city life. Visitors can hike Sedona's red rock canyons, slide or wade through Oak Creek in Slide Rock State Park, and explore the surrounding Verde Valley all year long.
City's average hotel rating: 84.39/100
8. Kraków, Poland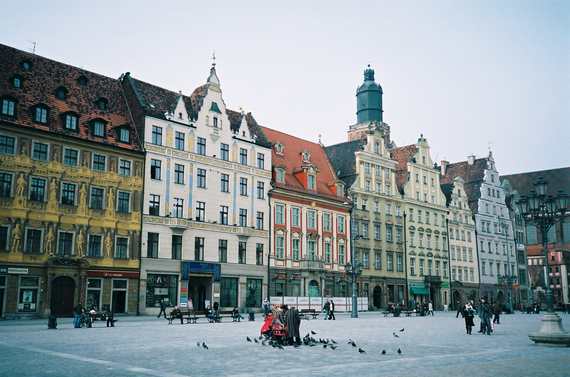 Source: Flickr.com, by moniko moniko
Legend holds that the city was founded by slaying a dragon, and Kraków's charming Old City -- a UNESCO World Heritage Site -- and towering Wawel Castle hint at that mythical medieval past. Known as the city of churches, Kraków is home to more than 120 cathedrals and the ancient Kazimierz, the historic Jewish quarter, which held most of the city's 90 synagogues and large Jewish population before World War II.
City's average hotel rating: 84.23/100
9. Dresden, Germany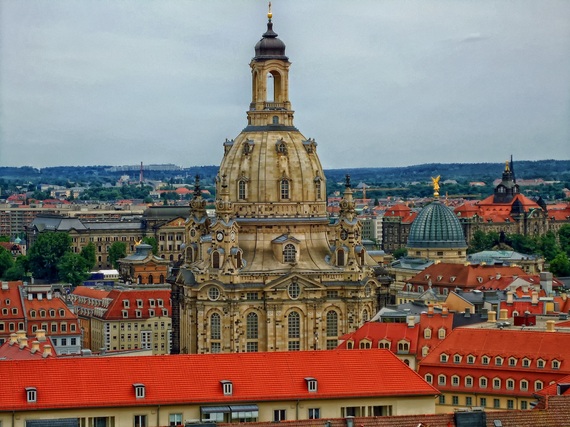 Source: Pixabay.com
Though largely destroyed during World War II, Dresden has painstakingly restored the Baroque spires, towers, and domes that inspired the pre-war name of "Florence of the North." Visitors may walk along the bank of the Elba River to fully appreciate Dresden's striking skyline, and plan for a night on the town with an evening spent in the city's artiest district, the countercultural hub Äussere Neustadt (Outer New Town).
City's average hotel rating: 84.20/100
10. Dubrovnik, Croatia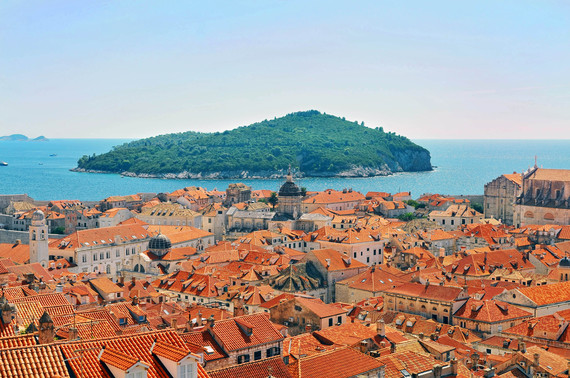 Source: Flickr.com, by Tambako The Jaguar
Fans of HBO'S Game of Thrones may better recognize Dubrovnik as King's Landing, but the "Pearl of the Adriatic" is also one of the best-preserved medieval walled cities in the world. Once the capital port city of the wealthy Republic of Ragusa, the distinctive terracotta city overlooking the clear blue waters of the Adriatic is a UNESCO World Heritage Site that belongs on every bucket list.
City's average hotel rating: 84.20/100
Click here to view the Top 100 cities.
The Reputation Ranking was calculated and based on 140 million hotel ratings aggregated from 31 booking sites.
For more travel inspiration, check out our blog trivago checkin!
ALSO ON HUFFPOST: