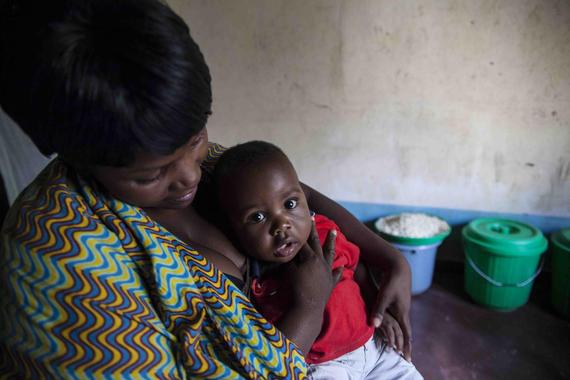 Every 11 minutes, one newborn baby dies from tetanus. That's one baby too many.
Maternal and Neonatal Tetanus (MNT) is a deadly disease caused by unhygienic birthing practices that affects newborns after birth and continues to ravage the lives of children and mothers in 18 countries. The symptoms of infection are particularly tragic -- babies suffer intense spasms and reel in pain from any type of contact. Parents cannot even touch their babies to comfort them.
Treatment may be difficult, but prevention is easy through vaccination.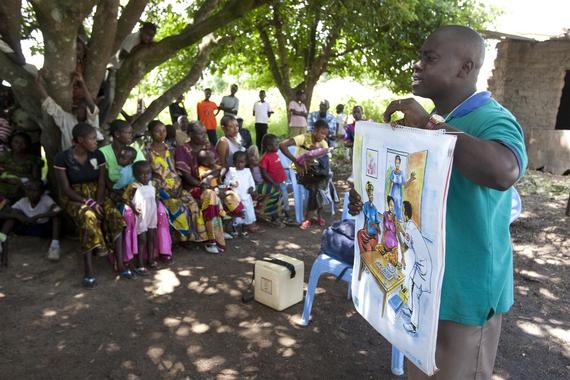 In Canada, babies receive tetanus vaccines at between two and 18 months old. It's something we only think about once every ten years when it's time for our booster shot again. But in many countries, mothers and fathers are unable to access clean, hygienic and safe hospitals to get the necessary care for their babies.
In this day and age, no child should ever die from a preventable disease. UNICEF is committed to protecting women and their babies, and to making an important contribution to the global elimination of MNT. That's why we launched the Eliminate Project, a partnership with Kiwanis International and the Government of Canada, to do exactly what its name suggests -- eliminate this deadly childhood killer.
In 1999, MNT was a public health concern in 57 countries, later rising to 59. By June 2016, it had been eliminated in 41 countries, thanks in large part to the 2010 launch of The Eliminate Project. Still, as of June 2016, 18 countries had not yet eliminated MNT.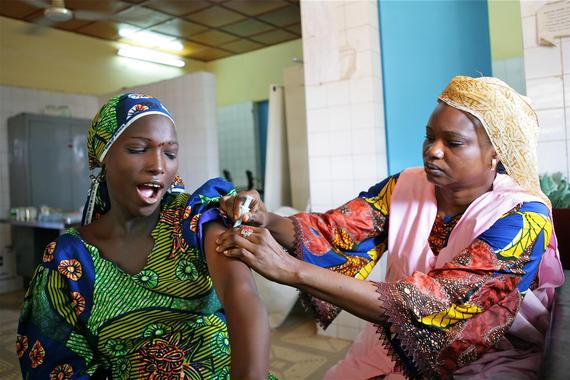 Canada is a world leader in the global effort to reduce maternal and child mortality. Its commitment to eliminating MNT is putting our country on the world stage. But this isn't about recognition -- this is about fighting a battle that can be won, and we're on our way to winning it.
For less than the cost of a cup of coffee in Canada, you can save a life. Donations to the Eliminate Project are matched by the Canadian Government, and are supporting a $5 million project aimed to eliminate this deadly disease in Chad, Kenya and South Sudan in the next 12 months, and make great strides in Pakistan and Sudan towards elimination. With this project, more than 3.4 million women of reproductive age will be reached with vaccinations needed to provide immunity and save their babies.
We know what works, we know how to protect vulnerable children from further unnecessary risks, and through immunization we'll get there.
To learn more about how UNICEF is working to eliminate MNT, visit: http://www.unicef.ca/en/eliminating-maternal-and-neonatal-tetanus
Follow HuffPost Canada Blogs on Facebook