They say that home is where the heart is. For me, home was always where the pool was.
Growing up in Fort McMurray, Alberta and Waterloo, Ontario, swimming was my life. I planned my school around it. I planned my social events around it. There was little that could keep me from getting in the water.
Eventually that passion became a dream - to make it to the Olympics. When my family watched me at Olympic Trials and found out that I had qualified for the Sydney 2000 Olympic Games, my dad cried. It was one of my proudest moments. I swam four events that year, and went on to become one of the fastest female butterfly swimmers in Canada.
I left the world of competitive swimming with something even more valuable than a Gold medal. I left with a sense of achievement, of self-confidence, of resilience and with an awareness and respect for my body, which have propelled me further in life than I could ever imagine.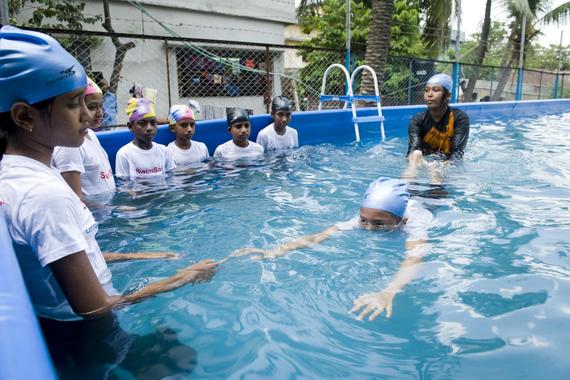 That's the power of sport. It picks you up when you're down. It builds your self-esteem. It keeps you healthy. And it gives you energy to accomplish your goals.
You may not recognize all of those benefits of sport immediately, but try living without it. Try growing up without a soccer ball or a skipping rope. Or in Canada, without being able to play neighbourhood hockey!
For millions of children around the world, their daily reality is far worse. They can't run around in the streets playing tag because it's too dangerous. They can't kick around a soccer ball because they're too busy working to support their family, or fetching safe water kilometers away.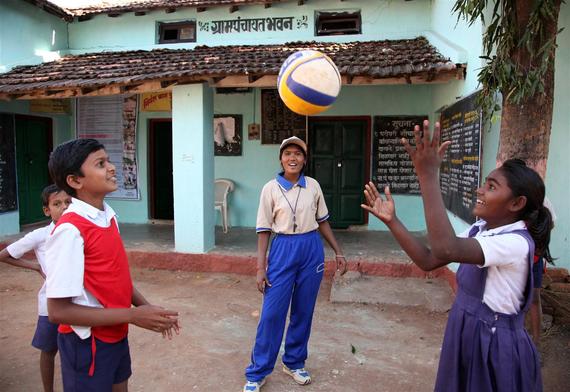 Almost one in four of the world's children now live in countries affected by conflict or disaster. From South Sudan to Syria to Yemen, children are desperately seeking safety and protection. They're often weak and suffering from severe malnutrition, or falling ill from unsafe water; even if they wanted to play, they couldn't.
April 6 is the International Day of Sport for Development and Peace, a day when we recognize the tremendous power of sport.
Evidence shows that the benefits of sport are undeniable. For instance, according to the World Health Organization, for every $1 spent on sports-related programs, $3 is saved on public health care costs.
That's why UNICEF works to ensure that every child has the right to play and take part in sport in a safe and healthy environment. Like in the 223 UNICEF-supported Makani centres of Jordan, where Syrian refugee children can, just for a moment, forget the six years of war they have lived through, and just be kids and play. As a Canadian athlete, I'm also proud to say that this program in Jordan is supported by the Government of Canada.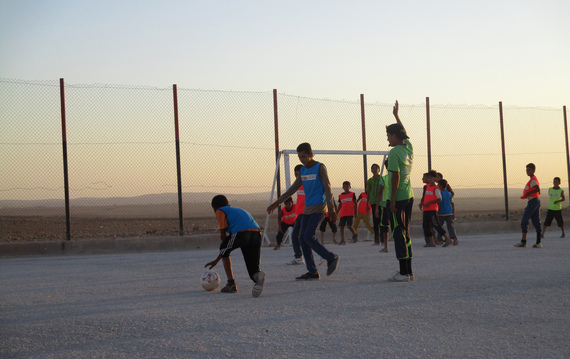 Sport isn't going to stop any wars today, but it will help develop the citizens and leaders of tomorrow who can create the world we want for future generations of children.
Sport is a language we all speak. It's time we speak it a little bit more.
Jen Button is Director, Development & Campaign Operations, at UNICEF Canada.
To help UNICEF improve the lives of vulnerable children around the world through sport, click here.
Follow HuffPost Canada Blogs on Facebook