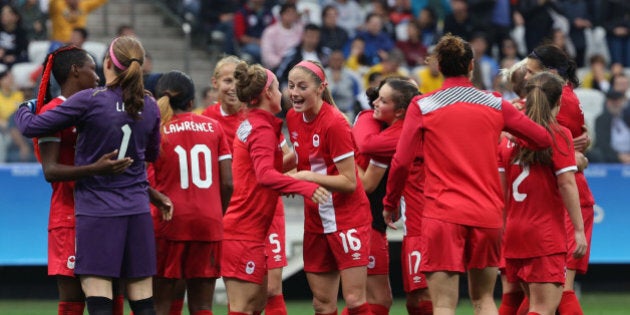 I can still remember the sound on the field that day. It was the sound of compassion. More than 7,000 Canadians coming together to say to children suffering around the world, "You are not forgotten. We care about you." Soccer is the beautiful game, but that was even more of a beautiful thing.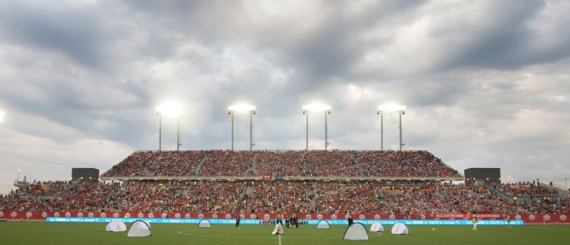 The week before the opening match of the FIFA Women's World Cup Canada 2015, where 24 national teams were coming to Canada to compete in the largest ever sporting event for women, UNICEF Canada, along with our partner Canada Soccer and 7,238 fans at the Tim Hortons Field in Hamilton broke the Guinness World Record for the greatest number of people simultaneously giving a high-five at a friendly match between the Canadian Women's National Soccer Team and their English rivals. It's a record that not only remains intact today, but continues to save the lives of children all over the world.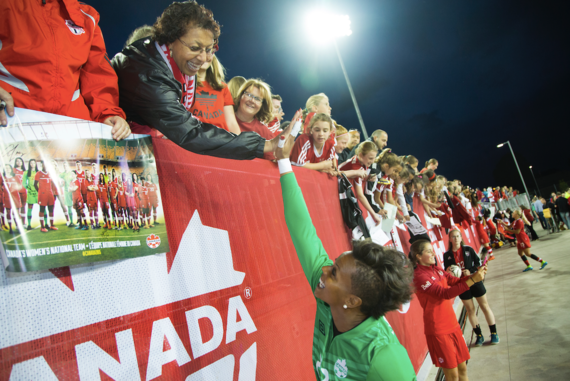 The record-breaking event kicked off UNICEF Canada's #HighFiveIt campaign, whereby Canadians were encouraged to share a photo of themselves giving a high-five and to donate $5 to UNICEF. A partnership with the Government of Canada and Canada Soccer, #HighFiveIt saw the Government matching every Canadian contribution up to $1 million, all in the name of saving children's lives.
Last year, almost six million children died before reaching the age of five. Today, 16,000 children around the world continue to die every day of mostly preventable causes, and millions of children still lack the basic building blocks they need to grow up healthy and to thrive. Since its launch on May 29, 2015, #HighFiveIt has raised $2 million, which is being put towards reaching some of the world's most vulnerable children and mothers.
On that same day in May 2015, something else incredible happened. Sixty influential Canadian women decided they also wanted to make a difference. They wanted to come together to help save children's lives. One year later, that is exactly what they are doing.
With an investment of $6 million over four years into life-saving UNICEF projects in Cambodia, Ethiopia, Indonesia, Namibia and Peru, the Canadian women - Canada's unofficial 25th Team- have been reaching out to children suffering from poverty and war, famine and flooding, and providing urgent support in some of the most inaccessible places. The projects they are investing in are building capacity in communities and with governments to reach 3.8 million of the most vulnerable children and women with life-saving services.

UNICEF Canada's #HighFiveIt campaign received significant support and encouragement from the Canadian Women's National Soccer Team. But today, the tables have turned. As many of the women settle in to compete in the Rio 2016 Olympic Games in Brazil, UNICEF Canada and The 25th Team are now on the encouraging end.
On behalf of everyone at UNICEF Canada and The 25th Team, I'm sending a big high-five to all of the dedicated women and our partners at Canada Soccer on the road to Rio de Janeiro. Your commitment to children has been inspirational, and shows us how the beautiful game just keeps getting better.
Meg French is UNICEF Canada's Chief Program Officer.
Follow HuffPost Canada Blogs on Facebook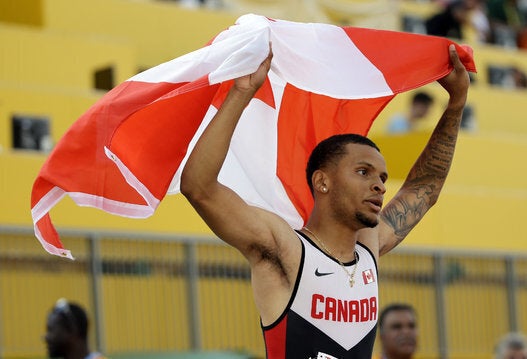 Canadian Athletes To Watch At Rio Olympics 2016