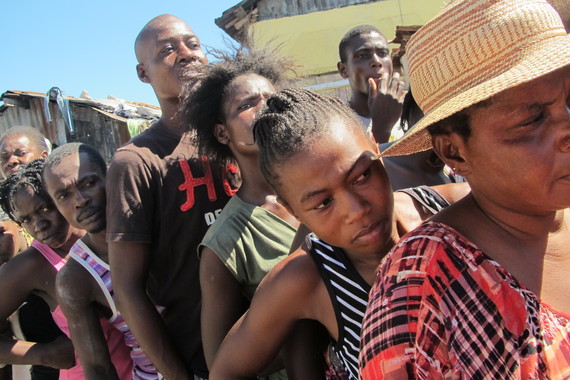 Twelve sick babies are fighting for their lives in a cramped hospital room in Jérémie, in the south of Haiti. Five nights ago, heavy rains flooded the pediatric department. The nurse had just enough time to take the babies out of their incubators and transfer them, through the rain, to the hallway of an adjoining building. UNICEF will work with Médecins du Monde to make urgent renovations to the pediatric department.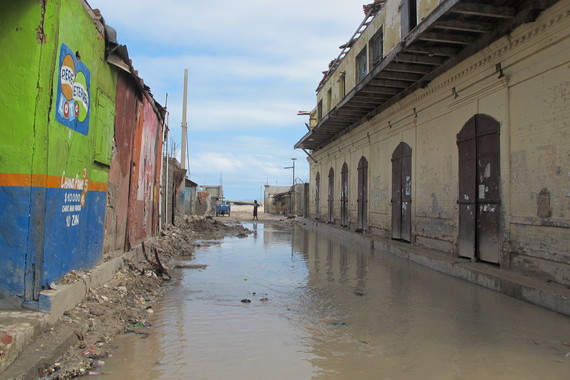 Haiti is a structurally vulnerable country where a crisis is never far away, often sweeping in with rain, floods, earthquakes, hurricanes and cholera to wreak havoc on the nation's priorities. When I arrived in Haiti in 2007, the 2004 disaster in Gonaives was still fresh in everyone's minds. A year later, the same city was once again flooded. When I came back in 2012, the earthquake had left thousands of people in Port au Prince homeless and cholera was rapidly spreading.
Today, more than one month after Hurricane Matthew hit, our attention is turned toward the south of the country, where suspected cases of cholera and acute diarrhea are on the rise. We must also avoid an outbreak in Port au Prince, which would in turn spread to the rest of the country, as it did two years ago.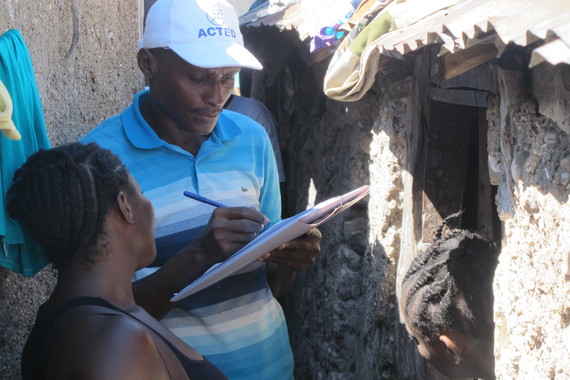 In Les Cayes, I am with a rapid response team for water and sanitation in an alley in a popular neighbourhood. We enter the house of a child who has acute diarrhea and perhaps also cholera. The team gathers data, sprays, educates on handwashing and distributes water purification tablets, bars of soap and pails to neighbourhood residents. As for the child, now that he is being looked after, he will heal. Throughout the area, UNICEF is increasing this type of water and sanitation activity in communities in addition to supporting vaccination campaigns against cholera.
Hurricane Matthew brings us up close to the type of safety issues plaguing Haiti. It has halted the return of children placed in residential centres to their families and increased the risk of abandonment. The storm has disrupted the education of more than 150,000 children, in a country known for its thirst for knowledge. Renovating more than 100 schools is once again a priority, without letting up on the struggle against exclusion from school.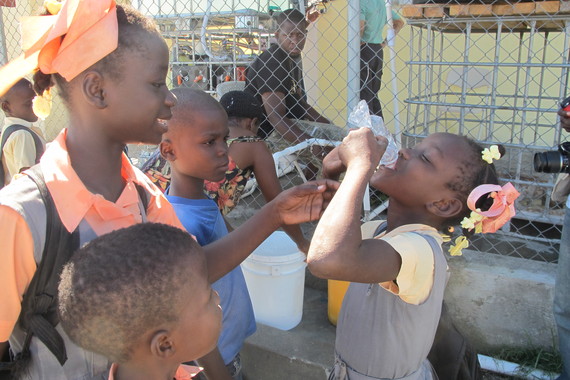 To make matters worse, three years of drought have endangered crops, the price of food has shot up and the local currency has dropped in value, making families' daily reality even more difficult. More than 112,000 children are at risk of suffering from acute malnutrition. Nutritional screening through mobile clinics supported by UNICEF is more vital than ever. Fortunately, a few days before the hurricane hit the island, UNICEF had already set up nutritional products.
We now turn toward Jérémie, in the Grand'Anse department, where power has been out since Matthew struck more than one month ago. The palm trees left standing no longer have any leaves. In the chaos of roads muddied or flooded by the heavy rains of the night before, young transporters struggle to push their loads of sheet metal meant for repairs to missing roofs. Last weekend, eight UNICEF trucks brought emergency aid to Jérémie. Along the roadside, tension is growing among people who have yet to receive anything. To the priorities in disarray, the difficult access as well as the escalating tension and politicization a few days before the elections, the issue of safety is also rearing its head.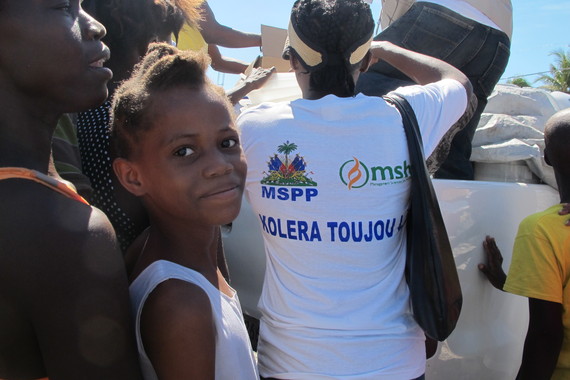 Child indicators in Haiti are among the lowest in the region, but between 2006 and 2012, they had gone up, giving hope. Infant mortality was down, acute malnutrition was halved, children had greater access to education and the legal framework to protect them was better. Slowly but surely, the lives of Haitian children were improving.
Nowadays, on the scale of international attention, Haiti frequently lags behind Mosul, Aleppo and Lampedusa. Yet, what this country needs is sustained attention and support--during, but also after, the crisis. This is support that UNICEF and its partners, who have pledged their assistance to the most vulnerable Haitians, are key in providing daily.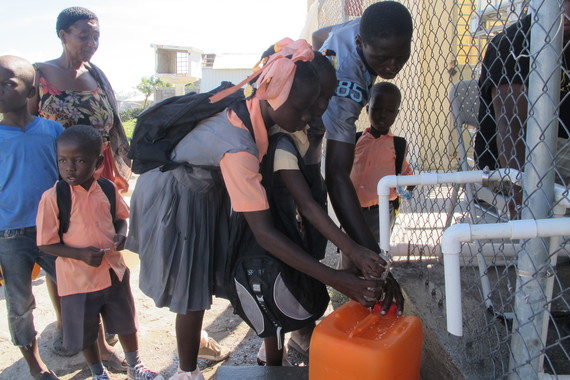 Thank you, or mesi ampil, for your continued support.
By Christophe Boulierac, UNICEF
Follow HuffPost Canada Blogs on Facebook